Sri Lankan elephant safaris and winter skiing in Bosnia and Herzegovina. Engineering student Alex Vollebergh made the most of his summer this year. And he did it all through Uni, earning some credit points along the way. Discover his journey below, because you never know, you could be following in his footsteps next summer.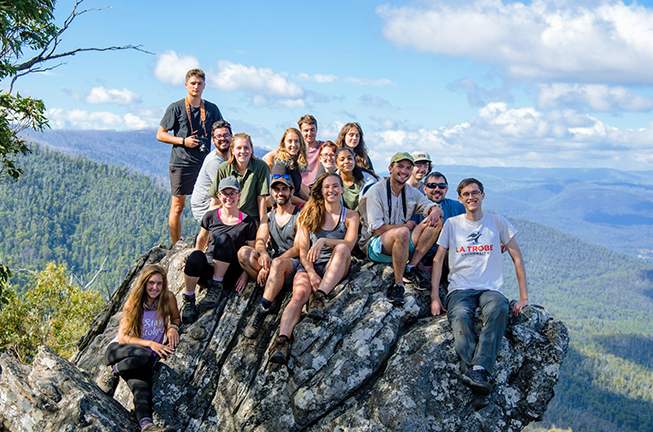 Round one: Bosnia and Herzegovina
My journey across the globe started when I was selected to participate in a La Trobe Engineering Innovation study tour in Bosnia and Herzegovina.
We did a pre-trip program that involved speaking at an academic conference about the program we were to undertake, starting to communicate with local students from the BH Futures Foundation, and developing our projects. This was all happening immediately before and then during the second semester exam period, making it a busy and somewhat stressful time. However, we all got through it and in the evening after my last exam, we left on my first ever international flight.
After a day to acclimatise to the timezone and explore Sarajevo we took a bus to Tuzla, an industrial city in the north where we would be based for several days. We met up with the local students to do a series of workshops and site visits, including to a cement factory, a technology startup hub and a construction site for an apartment building.
We spent a few days working independently on our projects and exploring the area, including hiking around a 700-year-old Srebrenik mountain-top fortress. We travelled back to Sarajevo, where we wandered the old town and hiked up to the abandoned bobsled track on a nearby snowy hillside, disused since the 1984 Winter Olympics and covered in colourful graffiti that popped in the snowy landscape.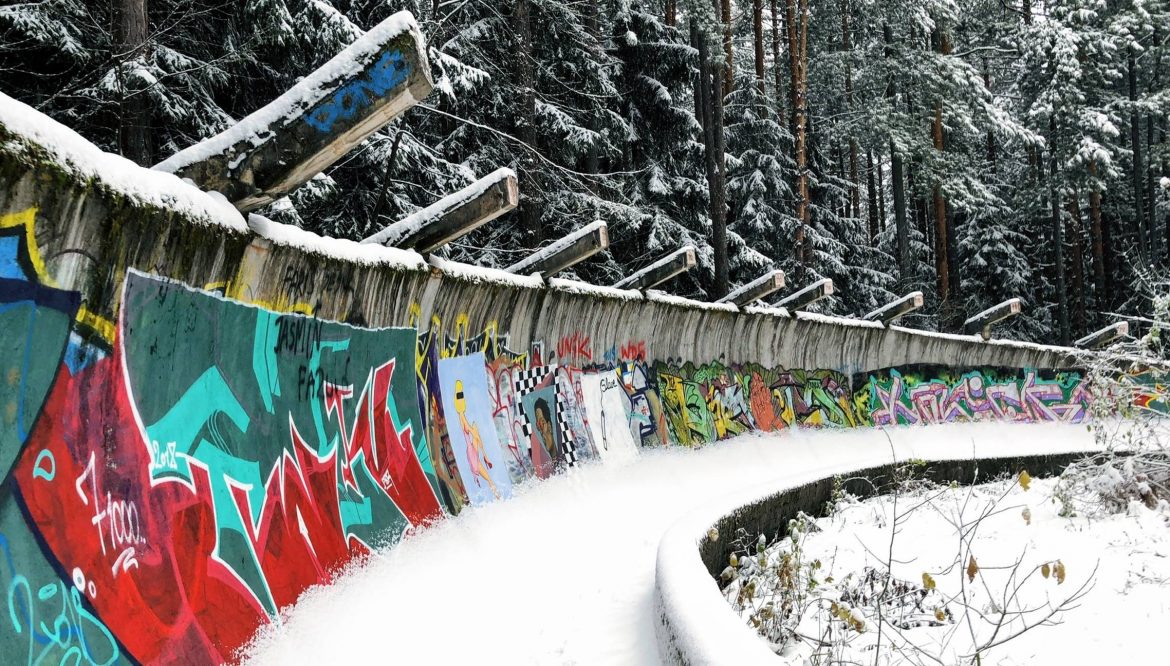 We worked together with the local students to adapt our innovation projects to the context of the Bosnian market, creating posters, flyers and other material, culminating in presenting our final products at the IEEE BiH Student and Young Professional Congress.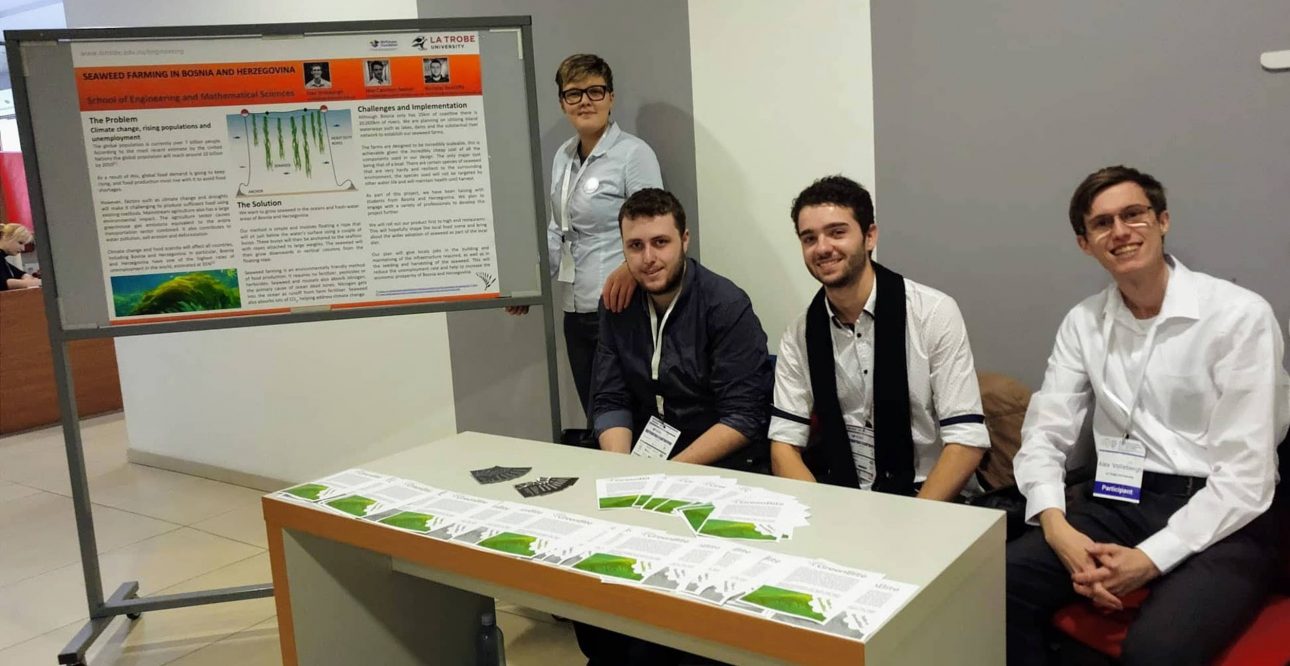 It was great to learn about so many other student projects at the event, as well as local innovative companies and institutions that are fostering innovation and developing the region. It was an amazing end to the formal study tour part of the trip. Here we said our goodbyes to our newly made Bosnian friends.
I headed off for two more weeks of travel in the region with several fellow engineering students. We travelled by train from Sarajevo to the historic city of Mostar, wandering around its twisting old town and across the New Old Bridge, a perfect rebuilding of the true Old Bridge that was destroyed in the civil war two decades ago.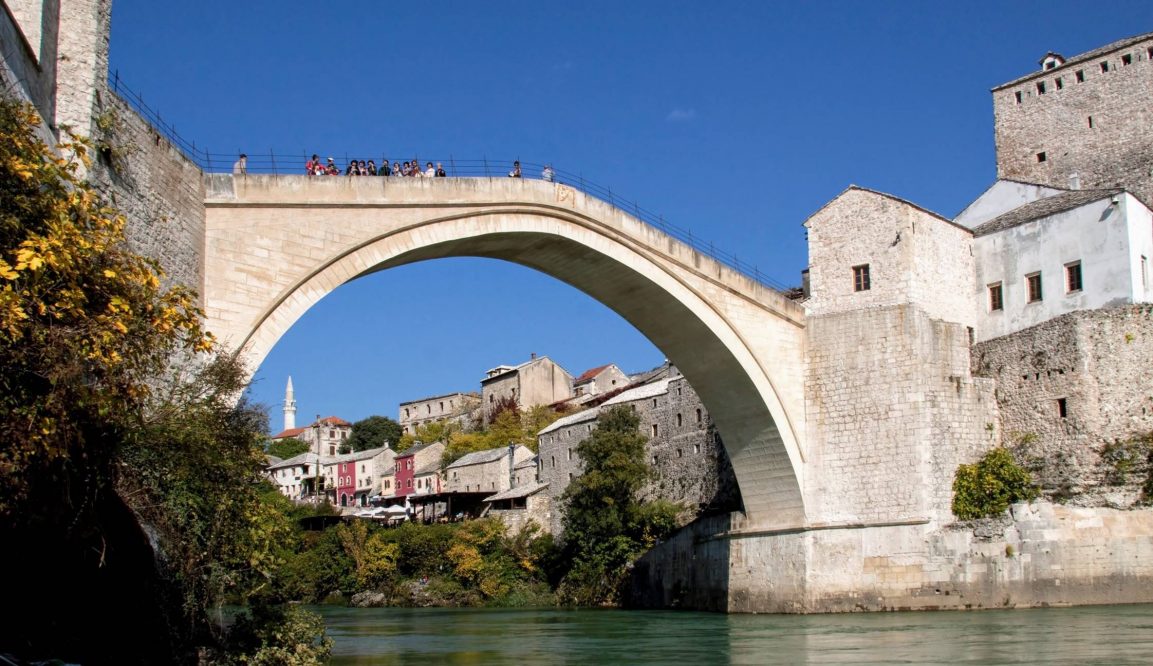 It was fascinating and at times upsetting to see the visible signs of the war, both in Mostar and elsewhere, but also hopeful to see how much things have improved both in the built environment and socially since then.
From Mostar, we travelled to the Croatian city of Dubrovnik, a coastal fortified city that is now famous for being where they film the TV show Game of Thrones.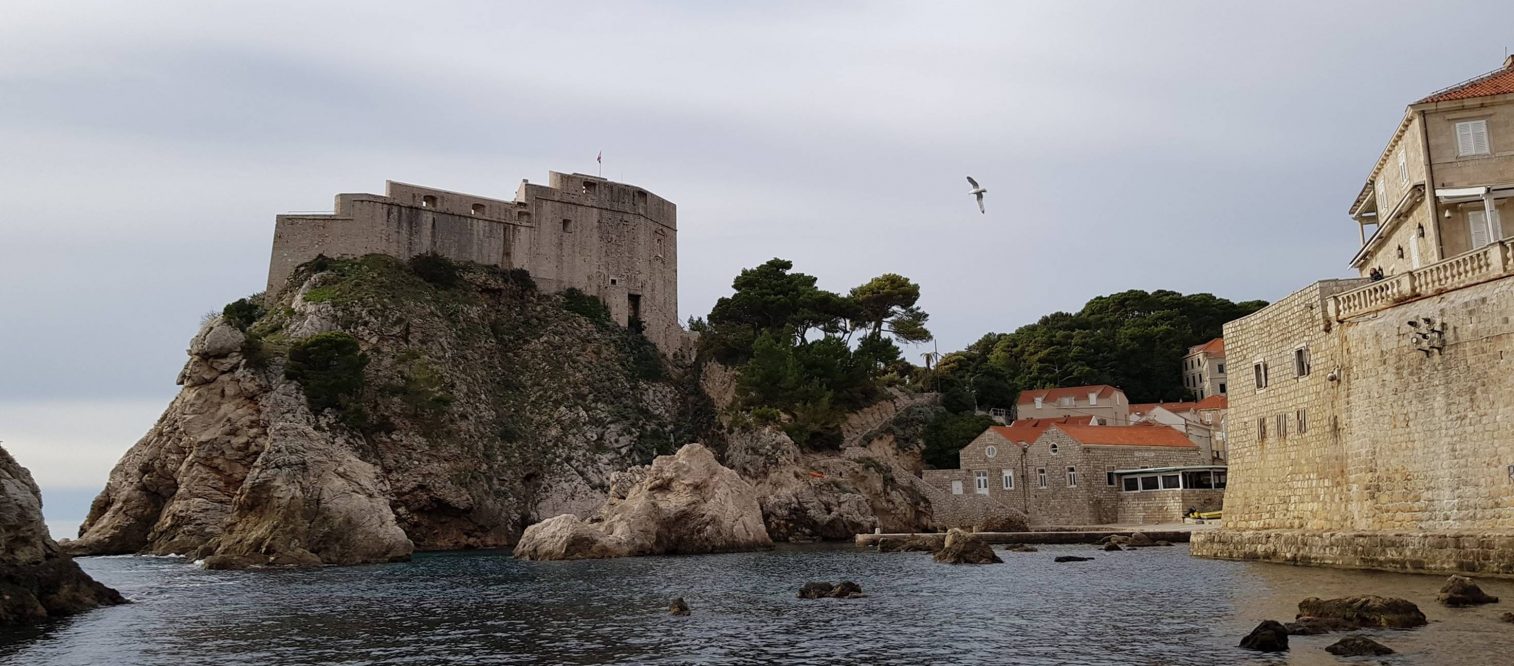 Next, we went to Montenegro and visited the cities of Kotor and Budva. Here we also explored the old towns, walked along the too-cold-to-swim-beach and did a hike through snow-covered hills.

During the trip, I learnt so much, both as part of the formal studies but even more in all the surrounding activities. By interacting with so many diverse people, I really expanded my cultural horizons. Through working and hanging out with the local students, we heard about the challenges they face, the opportunities they have, and what daily life is over there; how its similar and how it differs from that of an Australian student.
The trip was very independent, with we the students having to organise almost all of the accommodation, transport and the majority of activities. This made helped us all develop our problem solving skills and made us very adaptable, often having to change our plans on the fly due to transport changes or events outside of our control.
Thanks to Eddie Custovic and Damir Mitric for planning the trip, and to my fellow La Trobe Engineering classmates and the Bosnian students for making the trip a huge success and such a worthwhile experience.
Round two: Sri Lanka
Less than a month after my European adventure, it was time to head off again for another study tour in Sri Lanka.
This trip was centered around urban planning and development and had students and staff from 3 Australian universities; La Trobe, Monash and QUT, with a multidisciplinary team of engineering, urban planning and architecture students. I was fortunate enough to get a New Colombo Plan Mobility Grant to support my trip.
On my way to Sri Lanka I stopped over in Singapore for two nights and explored the city. I went to a lot of attractions, but my highlight was visiting the Gardens by the Bay, a huge nature park on the waterfront. The twin glass conservatories called the Flower Garden and Cloud Forest were especially impressive. They are the largest glasshouses in the world and the sheer engineering and design expertise that clearly went into making them was inspiring.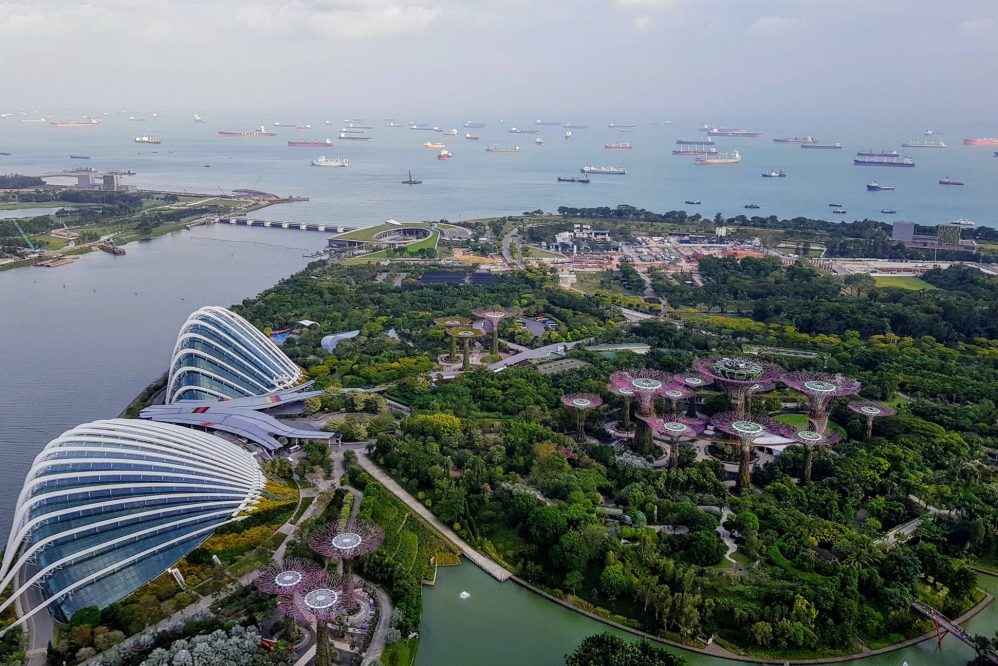 From Singapore we flew to Colombo. We spent nearly two weeks working with students from the University of Moratuwa undertaking a wide ranging study of Galle Fort, a UNESCO recognized Dutch colonial fort. Academics and government officials also brought us up to speed with the urban planning context in Sri Lanka.
With the pre-research done, we went to Galle fort, where we conducted surveys of local residents and undertook observational research. In the evenings, we had time to visit the nearby beaches and go swimming, a nice relief after the very hot and exposed days in the fort.
Following the field work it was time to crunch the data gathered and put together a presentation, which we presented in front of a large audience of local students and academics. To conclude the formal studies that night a cultural event of singing, dancing and even fire-breathing had been arranged, where we said our goodbyes to the local students.
After the formal study tour, we spent a few days travelling the island to see some of the key cultural sights as a group. We visited the ancient sacred city of Anuradhapura, ancient ruins Sigiriya and did a wild elephant jeep safari.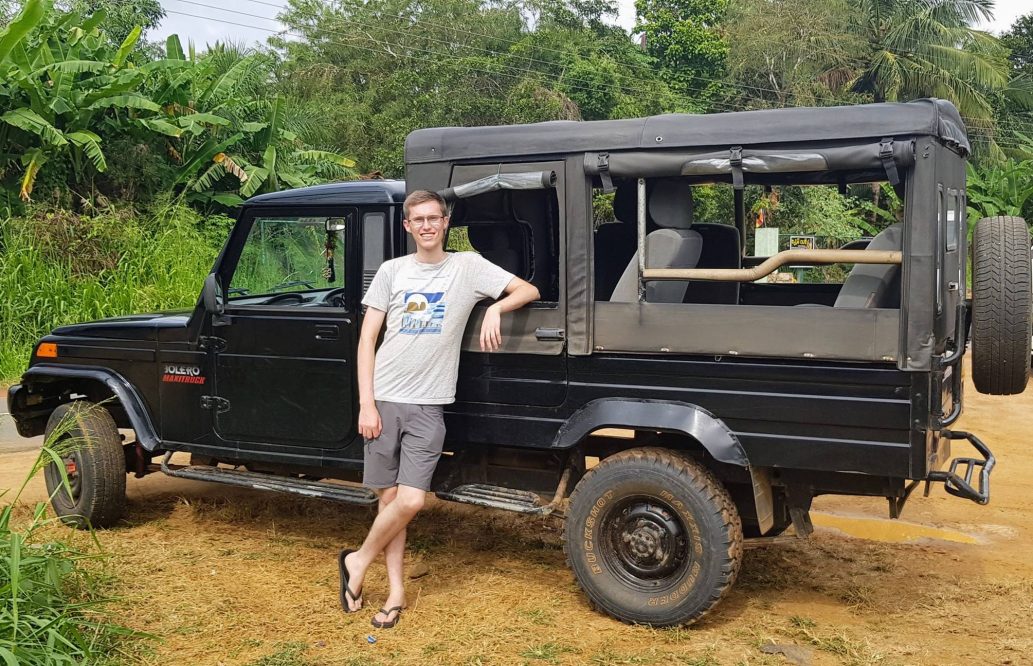 Not wanting to leave so soon, I continued for an extra week of solo adventure to explore the hill country towns of Kandy, Nuwara Eliya and Ella. I visited botanical gardens, tea plantations and climbed a few mountains, along with visiting many smaller landmarks, historic bridges, buildings and more.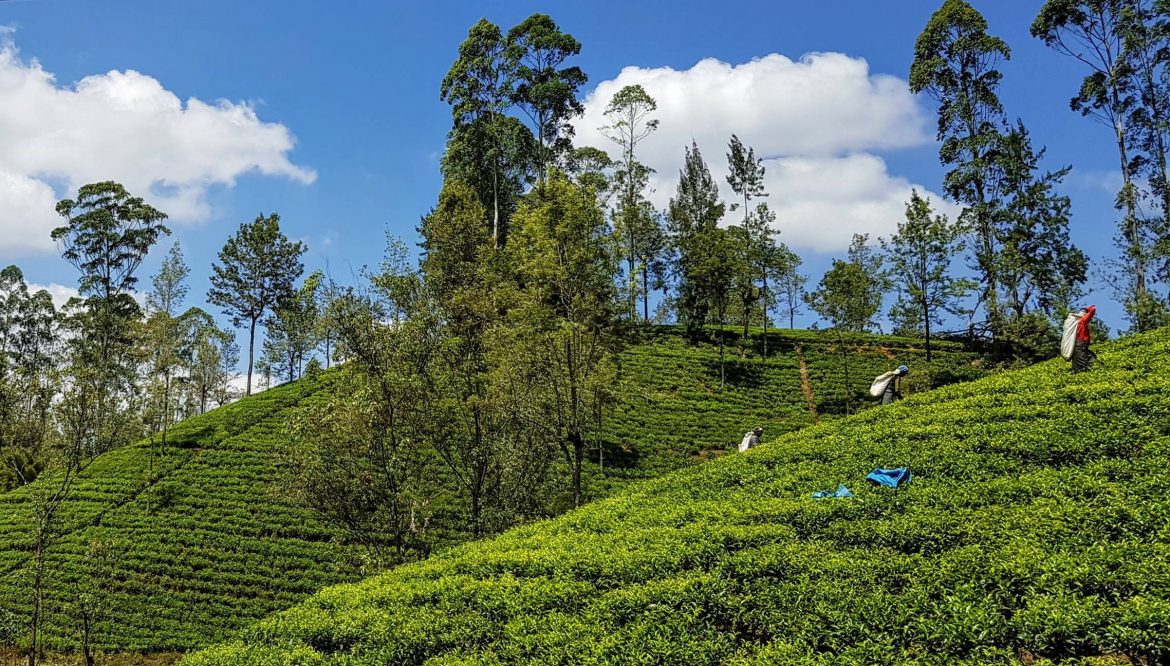 Not all the content knowledge from this trip can be directly applied to Engineering, however I see tremendous value in having a breadth of knowledge, especially cross-cultural and cross-disciplinary experiences, and I feel this trip will help me be a better engineer in future.

These two study tours were one new expedience after another, and it has been such an enriching educational and cultural experience. I am deeply thankful that I got the opportunity to participate. I look forward to using the knowledge and skills I have learnt back home, and hopefully doing more international adventures soon.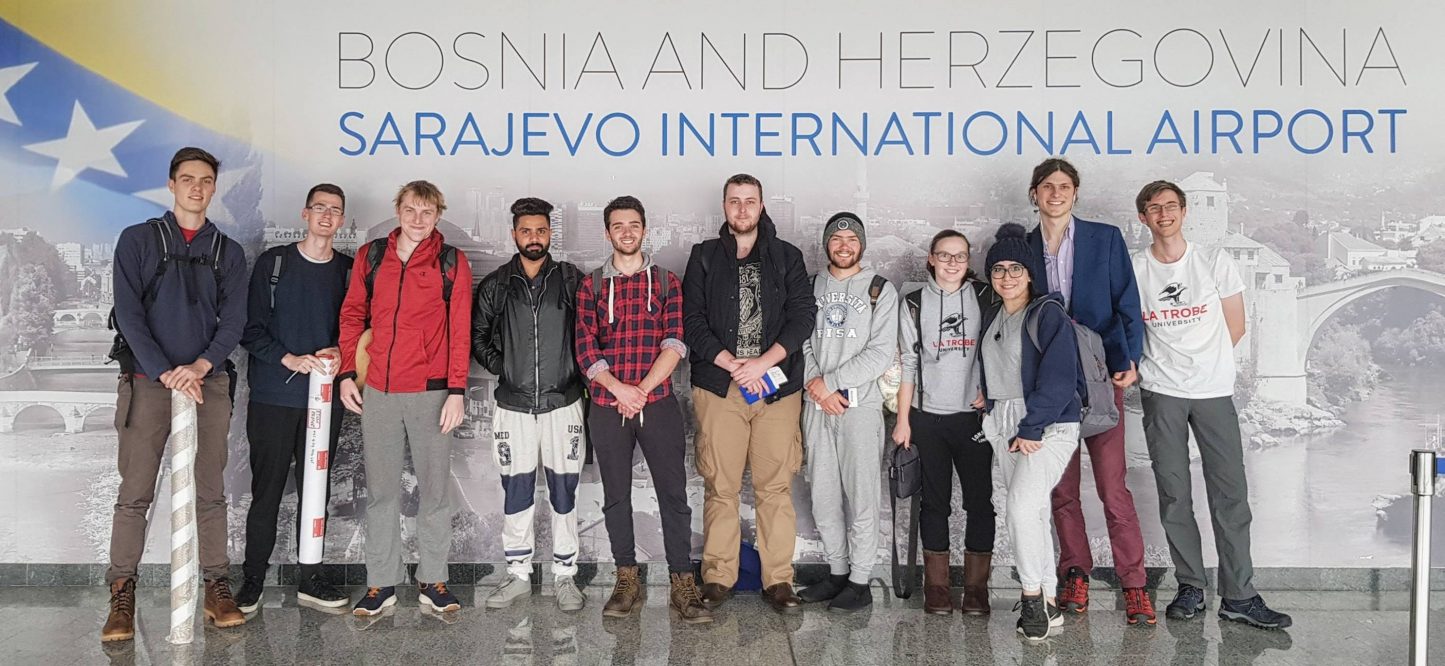 Do you have a La Trobe study tour or Exchange story to share on MyLaTrobe? Let us know about it! Email us at mylatrobe@latrobe.edu.au and share your story for your chance to be featured.