La Trobe law graduate Emily Treeby has been awarded the Supreme Court Prize, which recognises outstanding academic excellence.
The Prize honours the top student at each of Victoria's eight law schools. La Trobe graduate Ayban Elliott-Renhard was also named as one of the three winners of a Supreme Court Exhibition Prize for the best honours thesis.
"I feel very honoured to be recognised for this achievement and my dedication alongside the other recipients," Emily says.
She was working from home when she found out, due to the COVID-19 pandemic. A call from the Supreme Court of Victoria isn't an everyday occurrence, and Emily hadn't expected it.
"When was informed that I was an award recipient, I felt surprised, very proud and couldn't wait to share the news," she said.
How La Trobe prepared me for a career in law
The recognition is the cherry on top of an unconventional and rewarding path through law school that has seen Emily pursue her passions.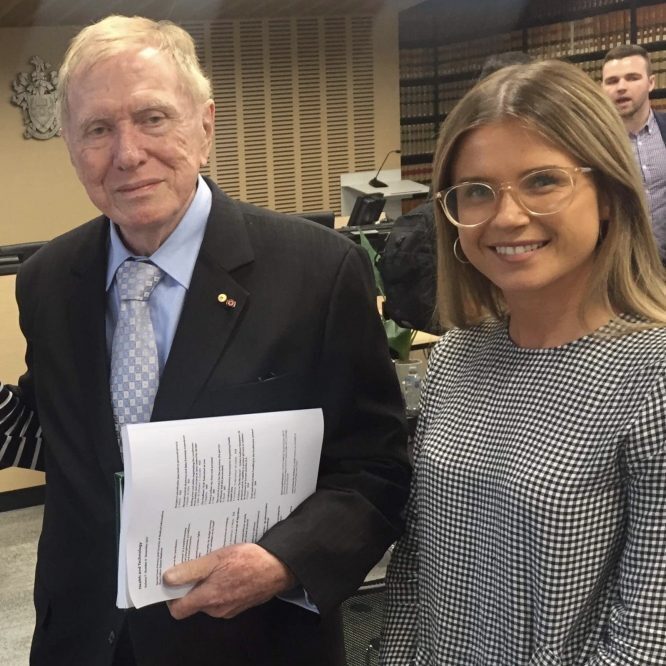 Emily knew during her final years of high school that studying for a future in law was to be her next chapter.
"My decision was influenced by the law's omnipresence, shaping behaviour and society, matched with a curiosity to understand, and help others understand, citizens' and the State's obligations, rights and responsibilities," she says.
Arriving at La Trobe straight after completing Year 12, Emily commenced a Bachelor of Laws (Hons)/Arts double degree, with a major in French studies.
Emily took the unconventional step of having a gap year two years into her degree. She traveled to France where she lived and studied a Diploma in French from the Alliance Française Strasbourg, a decision that complemented her University major.
While studying at La Trobe, Emily reveled in the dynamic discussions that took place in the classroom.
"What I loved most were the melange of people, ideas and topics, and the strong ethos of respect and acceptance," she says. "In every class at La Trobe, the contest of ideas and opinions was always rich, constructive and forthright."
Jumping at the opportunities that University life offered, Emily contributed to the University's Law and Justice blog and participated in as many programs as she could.
"The opportunities which were offered by the Law School were exceptional and steadily prepared me for a career in the law after university," she says.
Emily undertook several internships, including with Victoria Legal Aid, at the Neighbourhood Justice Centre, at the Country Court of Victoria, and with Australian Lawyers for Human Rights.
She also completed two Aurora internships – one in Darwin with the Aboriginal Peak Organisation of the Northern Territory and one in Sydney at the Jumbunna Institute for Indigenous Education and Research at the University of Technology Sydney.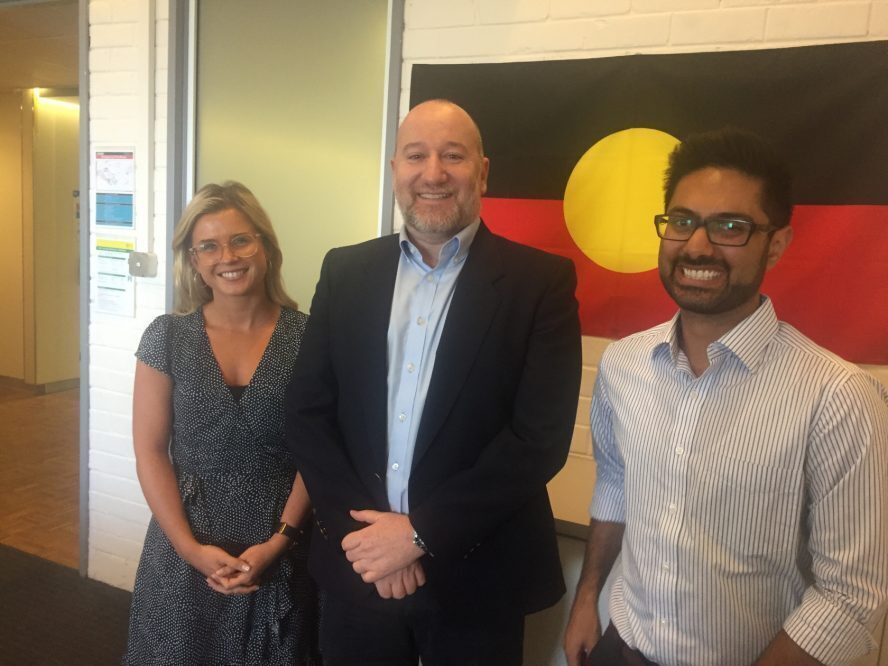 In her spare time, Emily volunteered at the Asylum Seeker Resource Centre and at the Victorian Aboriginal Legal Service.
Emily graduated with first-class honours in law in 2019. She says what excites her most about a future in law is that she'll be able to have a hand in action which seeks to ensure an equitable and accessible justice system for all.
"I'm also thankful to all those who supported and encouraged me throughout my studies and career pursuits – family and friends, as well as academics and mentors."
From the classroom to Canberra
Emily's ambition to specialise in law reform and policy solidified throughout her degree with every new classroom and career experience.
Just days after submitting her honours thesis, Emily was offered a position as a legal researcher at the Law Council of Australia in Canberra.
Emily was soon promoted to the position of Policy Lawyer, where she contributed to work that addresses a diverse range of issues relating to access to justice and technical issues arising in areas of criminal law, national security, data and privacy law and institutional integrity.
For the past 18 months, Emily has been working in law reform, with a focus on access to justice, human rights and institutional integrity.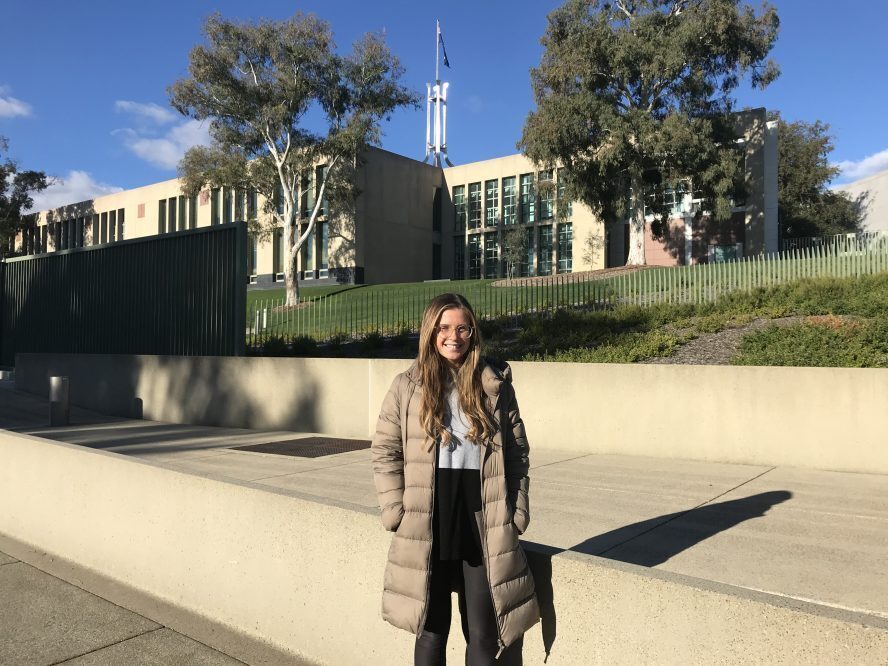 Emily is currently a Senior Research Officer in the Committee Office at the Department of Senate of the Parliament of Australia, where she assists committees in conducting inquiries and delivering reports on important public policy questions.
"What I love about working in policy and law reform is that I am continuously learning about new subject matters, considering the direct and indirect impacts of the law and testing new ideas with a view to improving current state of affairs."
An unconventional path
Emily's advice for other students is to harness their own passion and use it to provide direction, even when it leads them away from the well-worn path.
"Go wherever your passion drives you. I did not necessarily follow the typical path of a law student, as I did not undertake any clerkships at law firms in my penultimate year, nor did I complete a 'grad year' at a firm. The ways in which you can apply the skills you have acquired throughout your degree span much further than being an advocate in a courtroom."