You might be preparing for your first part-time job or reconsidering if you've done everything right for your second or third. Here's a handy checklist of steps to take and tips to help you navigate part-time work.
1. Register with Unitemps – Your on-campus recruitment agency
If you haven't yet heard about Unitemps at La Trobe, you might be missing out on valuable career help.
Unitemps is a job recruitment agency that's part of La Trobe's Career Ready program. The service helps you access work that suits your study schedule, so you can develop career ready skills, gain real-world experience and earn money while studying. It's open to all students, of all ages, as well as recent graduates.
They also run regular onboarding workshops, which give newly-registered students a chance to meet staff in person and ask questions.
Set up job alerts, upload your resume and apply for vacancies by starting your application here.
Hear from two students who've gained part-time work with Unitemps at the end of this article.
2. Get a Working with Children (Employee) Card
If you're applying for a job through Unitemps, this is especially relevant to you. All employees at La Trobe University need to have a Working with Children Check. Make sure you apply for an 'Employee' card, as 'Volunteer' cards won't be accepted for employment. Find out more and to start your application here.
3. Organise your Tax File Number
If you are looking to secure employment in Australia you will need an Tax File Number (TFN). You will need a Tax File Number if you are an International Student or here on Exchange. Find our more and start your application here.
4. Nominate your Superannuation (Pension) Fund
When you start work you will need to nominate a preferred superannuation fund. Some employers use default funds so remember to ask your new employer about this. You will need a Superannuation Fund if you are an International Student or here on Exchange. Superannuation can seem a little dry, but it's definitely worth educating yourself about early on. Find out more about the Australian Superannuation System here.
5. Know how many hours you're allowed to work
During official University Semester International Students are permitted to work up to 20 hours per fortnight. During official University Breaks International Students are permitted to work up to 40 hours per fortnight. Please check the terms and conditions of your VISA, as your situation maybe different to your peers. These restrictions do not apply to Australian citizens.
6. Educate yourself on the minimum wage
A minimum wage is an employee's base rate of pay for ordinary hours worked. It can vary, depending on your industry award or registered agreement. It is illegal to pay staff less than the minimum wage, even if staff agree to it. Find out more about the minimum wage here.
7. Understand Modern Awards, Collective Agreements and Enterprise Bargaining Agreements
Employment in Australia is governed by a set of Awards or Agreements. These outline the minimum employment conditions that you can expect.
8. Know what should be included in your Contract of Employment
When you start a new job, you would be given a Contract of Employment. This document should include details like pay, hours of work, rosters, breaks, allowances, penalty rates and overtime.
9. Organise your tax return for the tax year
The tax year in Australia runs from 1 July to 30 June. You may also hear it referred to as the 'financial year'. Anyone who works during this period is required to complete a tax return. If you are an International Student or here on Exchange you will need to complete a tax return. You can start this process anytime after 1 July – just make sure to lodge by the 31 October deadline. All the ways you can lodge your tax return are listed here.
10. Get a copy of the Fair Work Act Information Statement – July 2019
When you start your new job, your employer should issue you with a copy. You can also download your own here.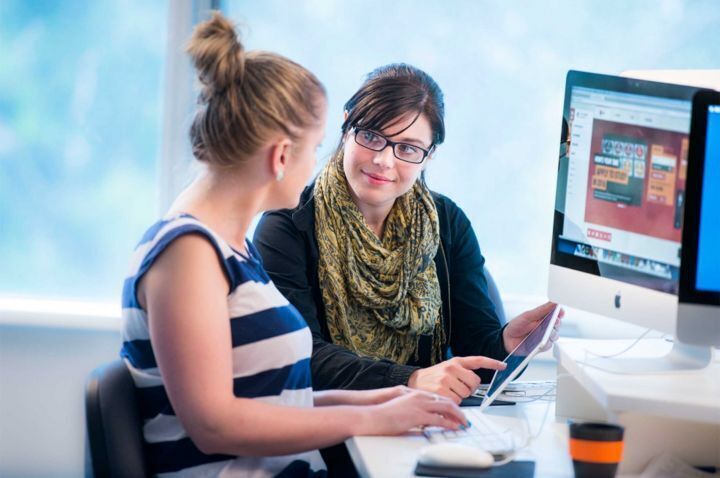 Hear from two students who've gained part-time work through Unitemps
To give you more insight into the Unitemps experience, La Trobe students Jorja Hickey (Bachelor of Business – Event Management) and Sanjog Parajuli (Master of Professional Accounting) share what it's like to register with Unitemps and land a job.
For Sanjog, the biggest benefit to finding work through Unitemps is the flexibility that's on offer. Unitemps offers a variety of casual, part time, short-term and full-time opportunities, as well as industry-linked work placements and some overseas roles.
Unitemps' professional staff are committed to helping you find work that complements your study commitments – something that's crucial when you've got many things to balance. By sending them your resume, they can refer you to companies, recommend positions that might interest you, and help with any paperwork that needs to be completed. And when you apply, you'll benefit from having someone who knows your experience pitch you to the company.
Sanjog feels that the specialist support provided by Unitemps takes the stress out of applying for jobs.
"It's easy to apply to jobs from Unitemps. The main thing, for me at least, is people like Belinda (Unitemps Recruitment Consultant). I just tell her to put me through for a certain job and there's no hassle," he says.
Sanjog now works as a Library Assistant at La Trobe and believes he has the best job on campus.
"Working in the library has been fun. When I say to my friends that I'm working there they ask, 'How did you get a job like that!?'. I feel very lucky," he says.
For Jorja, who works as an Events Officer, the best part about Unitemps is the approachable on-campus base they offer to job-seekers.
"You can just pop in! At the start, I had to fill out forms and bring my passport in, and it was nice to go somewhere and have a hub," she says.
You can easily access Unitemps' drop-in service at La Trobe's Melbourne and City campuses. Visiting in person means you can build a stronger relationship with your recruitment consultant. And the more staff get to know you, the better their ability to refer you for the right opportunities.