How are we all feeling after Orientation?
Ready, energised? Maybe a bit bleary-eyed?
We know it's been an action-packed week, so we've bundled up some of the week's best stories from the Bendigo Campus Facebook page and put them all in once place for you to revisit.
Read about our official Semester One welcome, the big Market Day club expo and some of the wonderful students you'll see around campus in 2020.
1. Welcome aboard – you're in for a fun ride!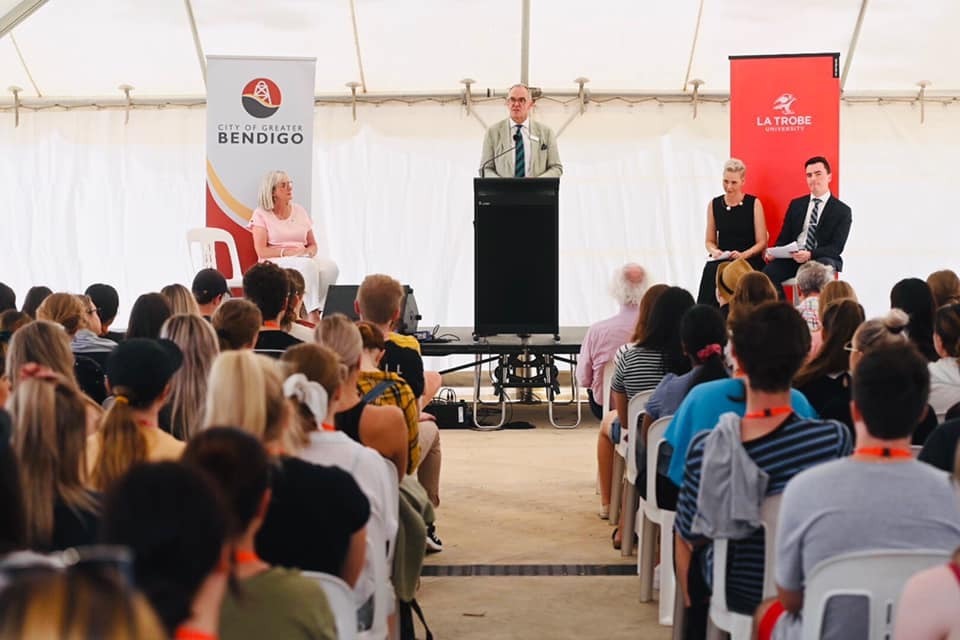 "We want you to finish La Trobe with a degree in one hand and lifelong skills and friendships in the other," says BSA Bendigo president Will Griffin at today's Welcome Ceremony for new students.
After a moving Welcome to Country from Rick Kerr, and a traditional smoking ceremony, we heard from City of Greater Bendigo Mayor Marg O'Rourke and head of campus Rob Stephenson.
"The presence of councillors here shows just how important La Trobe is to our city," Marg said.
"What a great choice you've made … you're going to get a first-class education," adding many come to love Bendigo so much, they stay to make careers here.
Rob highlighted the benefits of studying regionally, including work integrated learning for all students to get a headstart on a graduate job, and the many options to travel overseas for study experiences.
"Have fun, get to meet lots of people, find your way around the city and get to know your courses before the hard work starts next week," he said.

2. Unpacking new life in Bendigo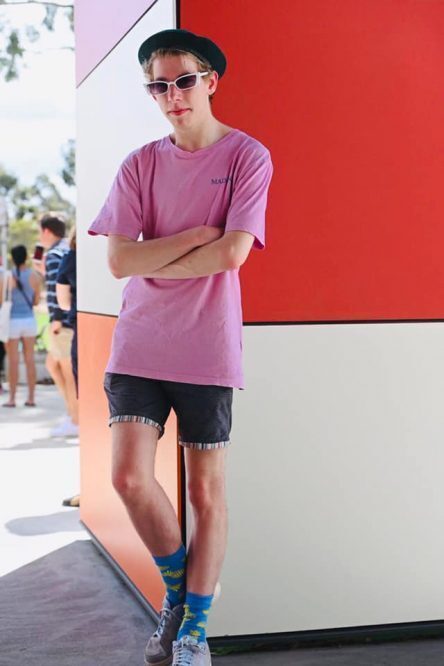 Among those who've moved to Bendigo for study is Community Planning student Thomas.
"I wasn't really expecting to come to Bendigo, but I'm excited for the adventure I'm going to have," he said during Orientation.
"I only moved here a couple of days ago – I've just been exploring, wandering… I'm living a couple of blocks away."
Thomas thought he'd stay in his home city of Melbourne for uni until he received an offer to study in Bendigo. The chance to pursue his course of choice was too good not to change plans for.
"I didn't know what I wanted to do for a long time," he said. "I thought maybe acting, or fine arts, then I stumbled across planning and I found what I wanted – it was just my reaction to it."
We asked Thomas what he hoped the course would lead to and he said: "A job! World domination?"
But seriously: "Helping plan for the future and having some sort of legacy is what I want to achieve," he said.
Best wishes to all new students taking first steps towards their future this week.
3. Clubs and societies on show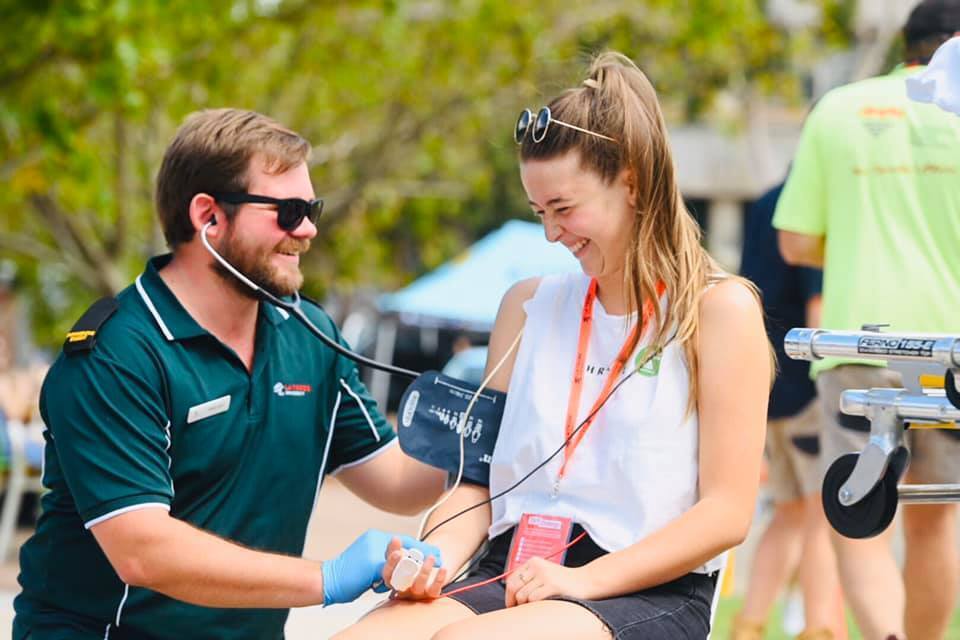 Our student clubs were out in force at last week's Market Day, including our future paramedics. For these students, their social club is also a valued part of their education.
"We have professional development nights, where paramedics from Bendigo come and talk to us about cases, good and bad," says David. "They talk about what they did, what the outcome was and what they'd do differently."
Fellow club member Aneeka says it's also a chance to learn from each other, to debrief after placement and support each other.
"We've got to build each other up as a club," she says. "We're trying to help each other because that's what uni's about. We want to get some really great paramedics out in the world, and particularly in regional areas."
Second-year student Hollie signed up at Market Day. "I'm pretty interested in getting to know everyone and meeting my seniors," she says of the higher year students. "I've always wanted to work in the health field. I love working with people. I want a job that's exciting, that offers something different every day."
Hollie also took the opportunity to have her blood pressure, heart rate and temp checked at the stall.
"She's normal," says David. And also pretty exceptional, we reckon!
4. International hosts on hand to help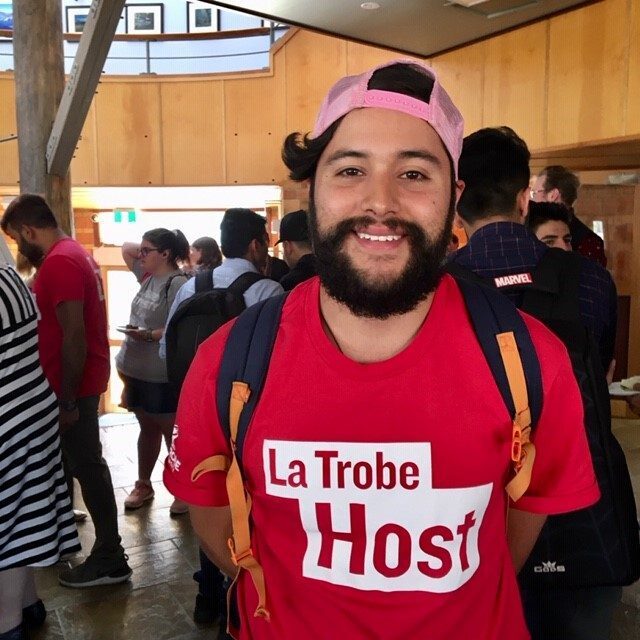 When international student host Alberto, of Colombia, is asked what brought him to Bendigo, he says: "Destiny!"
"I was looking to study Outdoor Education and the only place on offer was in Bendigo. I'd never heard of it and to be honest my first thought was that it was a little town and it was going to be quiet."
Aberto is from Bogota, population 7.5 million.
"But it's super friendly, you can meet everyone here. I love it."
Alberto is volunteering as a host for today's international student Orientation, to pay back the kindness he received as a newcomer last year.
"I want to be that person who bonds people together, so they don't feel alone," he says.