They're caring for patients in a worldwide pandemic, aiding those who are injured to return to work, helping to deliver babies and learning the skills they need to go on to become doctors.
They're designing the software hospitals need to function in the modern world, combating cyber-security threats, and using computer science and data mining to improve the future of healthcare.
They're researching cancer, antimicrobial resistance, parasites, cell death and dispelling long-held theories in chemistry practice.
They're digging up two-million-year old fossils to learn more about humankind and using law degrees to fight for climate action.
And these are just those we've spoken to at MyLaTrobe. There are thousands more out there making a difference after honing their skills at La Trobe.
This National Science Week at MyLaTrobe, we've dived into our archives to revisit the stories of students and alumni who are making a difference in the world of science and technology.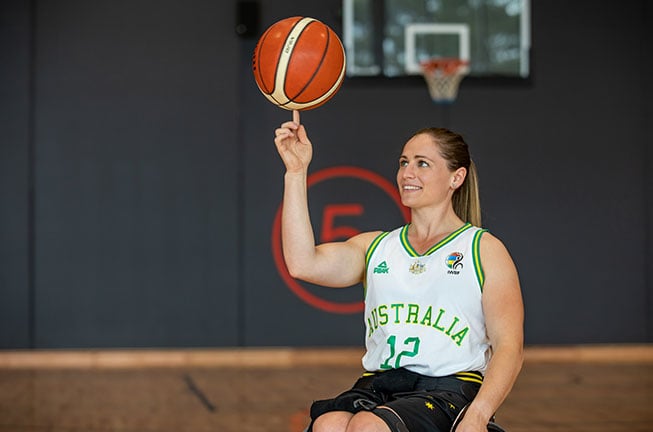 Bree Mellberg
Working in the lab at the La Trobe Institute of Molecular Science (LIMS), Bree Mellberg is on the cusp of achieving twin lifelong dreams. She's pursuing a career in Science, undertaking her PhD in cancer research at La Trobe's Bundoora Campus. Bree is also playing sport at the elite level, and is representing Australia at the 2021 Tokyo Paralympic Games as a member of the Australian Gliders' wheelchair basketball team.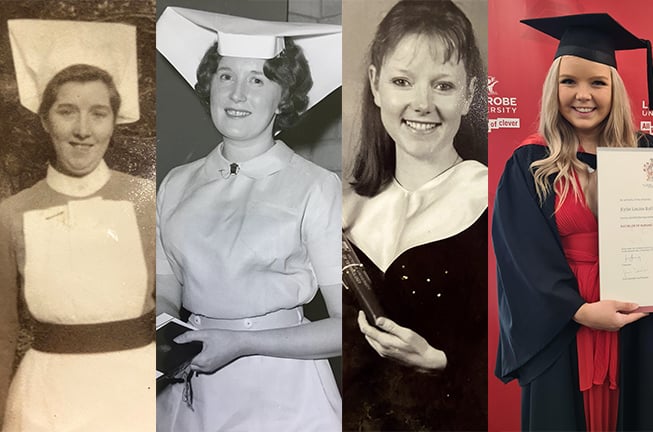 Kylie Rofe
When 16-year-old Edith Seymour fibbed about her age and became a nurse in London after WW1, she began a tradition that would carry through her family for almost a century-and-counting. Bombings, burns and the bush have coloured the careers of the nurses in Edith's family, and in 2020 (during a pandemic, no less) her great-granddaughter Kylie graduated from La Trobe as a fourth generation nurse.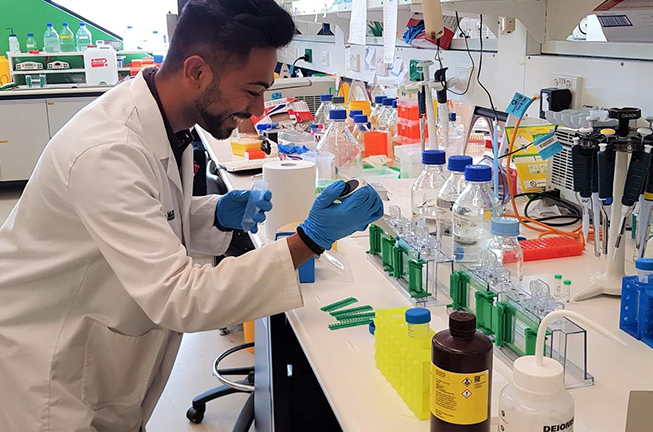 Jaison D Sa
Master of Biotechnology and Bioinformatics student Jaison D Sa was working in the lab in March 2020, battling an unexpected foe: the clock. He was conducting experiments that could pave the way for the next generation of cancer drugs as part of an exciting research placement with Professor Marc Kvansakul's lab at La Trobe. Outside the lab, the COVID-19 pandemic was sweeping the globe. The state-wide shutdown of many institutes in Victoria was just around the corner.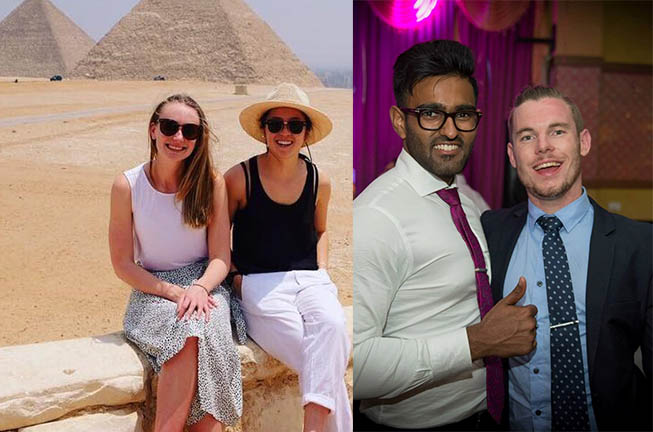 Maddy McCarthy, Michelle Lam, Manjot Jassal and Tom Anderson
Friends Maddy, Michelle, Manjot and Tom all met while studying physiotherapy together at La Trobe. Despite studying the same degree, they've all gone on to work in different fields. Whether its helping patients with neurological conditions to learn to walk again, or assisting those who've suffered injuries to return to work, the quadruplet shared some of their most meaningful career stories.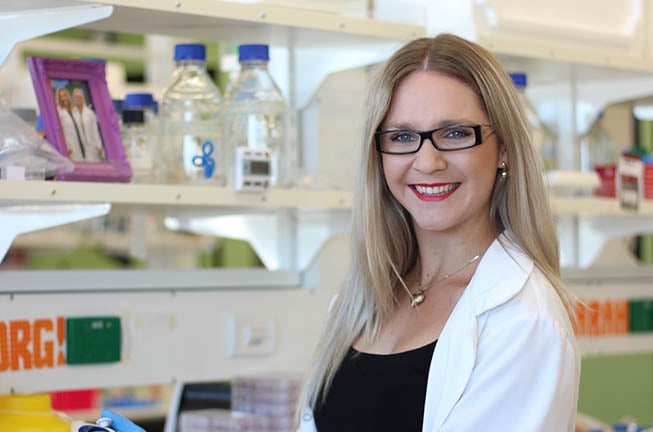 Dr Georgia Atkin-Smith
Kick-starting her passion for science with the classic coke-and-mint backyard experiment at her childhood home in Horsham, La Trobe alumna and postdoctoral researcher Dr Georgia Atkin-Smith now leads breakthrough research in the areas of cell death and cell biology.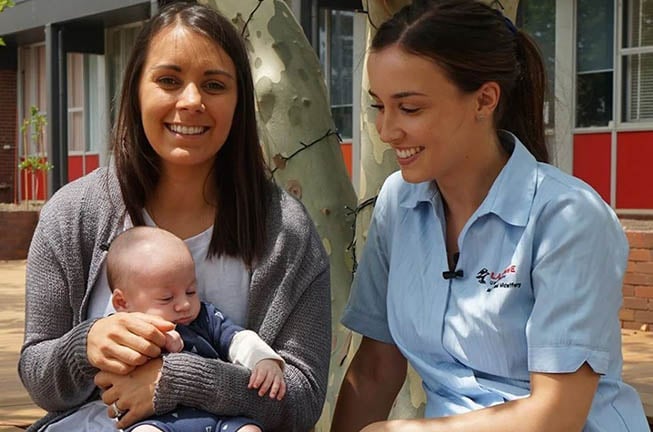 Maya Lane U'Ren
By their fourth year, La Trobe's Bachelor of Nursing/Bachelor of Midwifery students will follow 10 women's pregnancies, from their antenatal appointments to the birth of their babies. Third-year student Maya Lane U'Ren accompanied La Trobe staff member Roxy Daley as she prepared to welcome her second child, Harry. Watch the video below.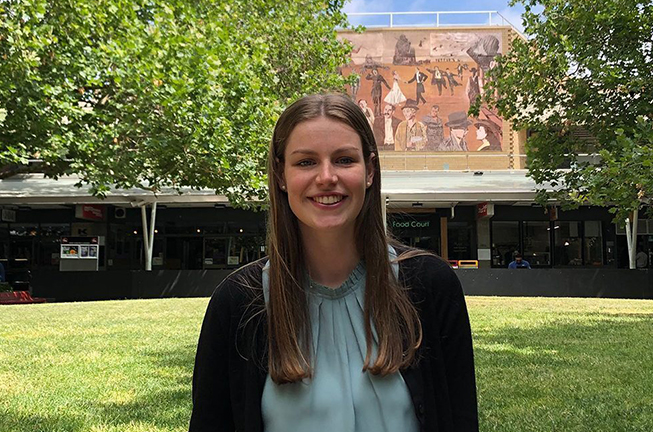 Melissa Peart
Growing up in the tiny town of Marysville in Victoria's alpine region, Melissa Peart sometimes had to wait up to a month for an appointment with a female doctor. Melissa decided early on she wanted to help fill this health care gap for rural communities. That's when her goal to become a general practitioner (GP) was born.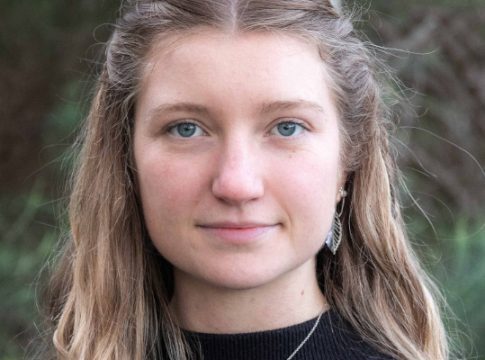 Katta O'Donnell
Student Katta O'Donell is taking the climate science fight to the courtroom, making history along the way as the lead litigant in a world-first climate change lawsuit. She can trace the idea all the way back to a lecture she attended at La Trobe's Bundoora campus. Katta and her team of lawyers will argue in the Federal Court that the Commonwealth Government failed in its obligation to declare the financial risk climate change poses to the value of government bonds.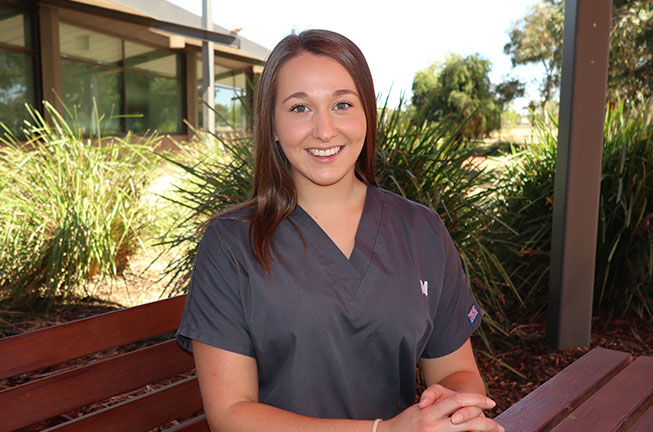 Conci Malcotti
If there were ever a challenging year to jump head-first into a nursing career, 2020 was it. Conci took up the challenge and began her career as an ICU nurse. She revealed to MyLaTrobe the highs and lows of her first year in the job, and some of the most rewarding moments she has experienced so far.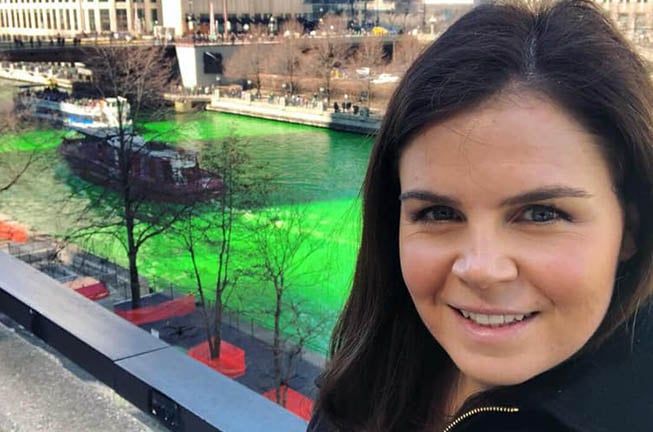 Rebekah Quinn
Rebekah Quinn launched a career and travelled the world with a degree she'd never heard of. She made a last-minute decision to include a Health Information Management course at La Trobe's Bundoora Campus. This split second decision would change her life and take her around the world, where she'd establish a thrilling global career. Six years after graduating, Rebekah returned home to a challenging career working with some of Australia's best hospitals. She collaborates closely with surgeons, anesthetists and healthcare leaders on improving their care through electronic processes.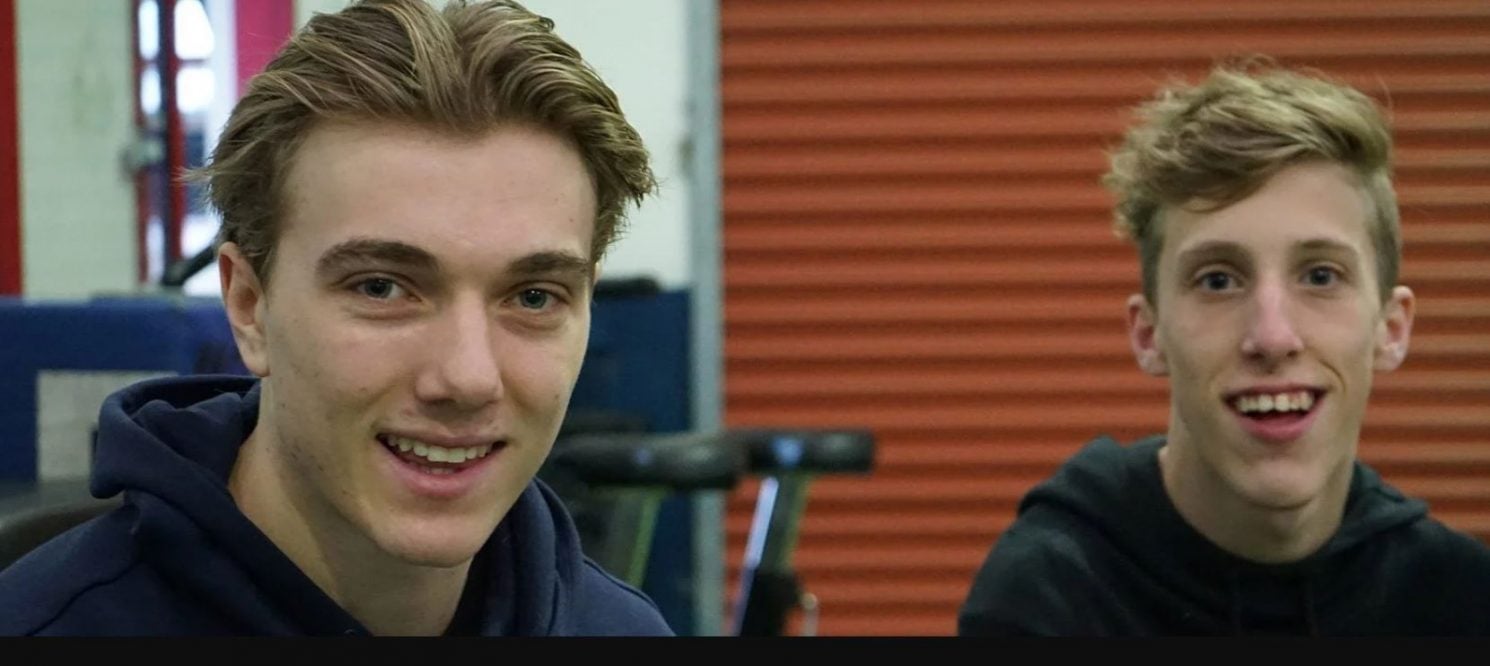 Nash Kemp
For Bendigo student Nash Kemp, his decision to study a Bachelor of Exercise Science/Master of Exercise Physiology is an intensely personal one. Not only does he have a passion for health and fitness, but he's also spent years accompanying his brother, Tate, to physical therapy at Melbourne's Cerebral Palsy Education Centre. Tate has lived with cerebral palsy since birth. Watch their video below.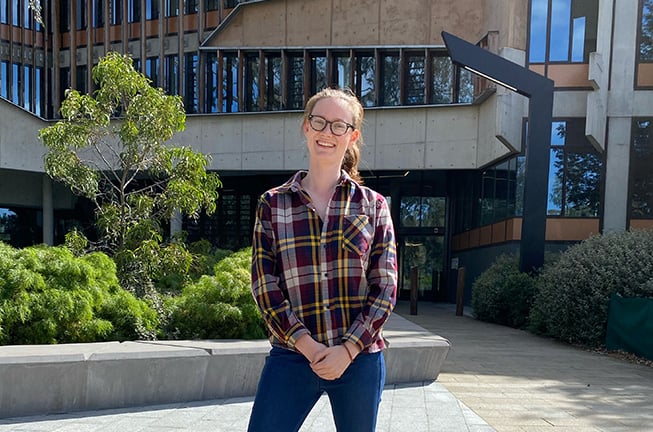 Gemma Zerna
La Trobe PhD student Gemma Zerna is leading the charge to find a new vaccine to safeguard the Victorian livestock industry from a drug-resistant parasite. The parasite, called liver fluke, causes significant damage to animals such as livestock like cattle, sheep and goats.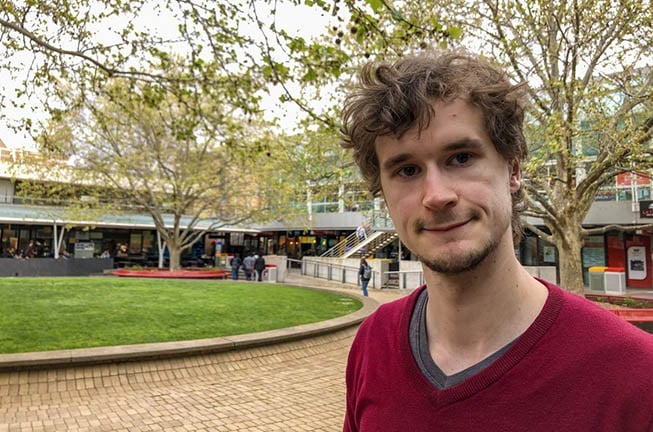 Mathias Talbo
When Mathias Talbo finished Year 12, he felt completely lost. By the end of his Computer Science degree at La Trobe, he'd graduated with Honours. His degree saw Mathias investigate the application of artificial intelligence within deep learning. During this time, Mathias was diagnosed with an autoimmune disease. Now, he's determined to dive into biological data to help shape the future of personalised medicine.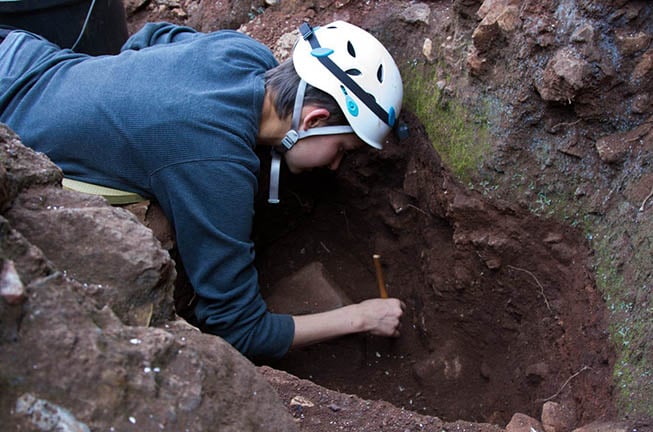 Jesse Martin and Angeline Leece
In the winter of 2015, La Trobe Graduate Researchers Jesse Martin and Angeline Leece were reconstructing what they thought were the remains of a baboon, excavated from South Africa's archaeological treasure trove known as 'The Cradle of Humankind'. But what they were actually piecing together was something altogether more astounding: 150 fragments of a two-million-year-old Homo erectus cranium, the oldest known fossil of a species that had never before been identified in South Africa.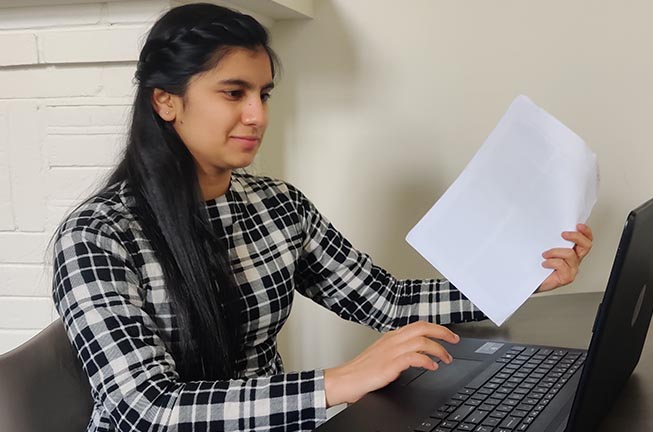 Tania
There'd been a theory that La Trobe's Dutton lab had held for the past five years, that although the chemical PhI(OTf)2 has long been used as a strong oxidant in organic chemistry, it did not actually exist. Working with the zest of an emerging scientist set disprove a common practice, Master's student Tania enthusiastically embraced the challenge of learning computational chemistry at home. From scratch.