Three undergraduate La Trobe students have been awarded scholarships valued at up to $20,000 from the Australian Rail Track Corporation (ARTC).
The scholarship program is open to undergraduate students living within areas close to the ARTC's inland rail network and provides financial assistance of $5,000 per year of study.
The scholarship is aimed at students who study and intend to work in their regional communities. Keep reading to find out more about each of the three successful applicants.
Scholarship helps nurse balance work and study
With three jobs and a three-hour round trip to attend La Trobe's Shepparton campus to complete her Bachelor of Nursing degree, Dellareece Matson has welcomed some financial assistance as one of the first Inland Rail scholarship recipients.
The first in her family to attend university, Dellareece said balancing the demands of long-distance travel to campus with study and work commitments is a big challenge for regional students like her.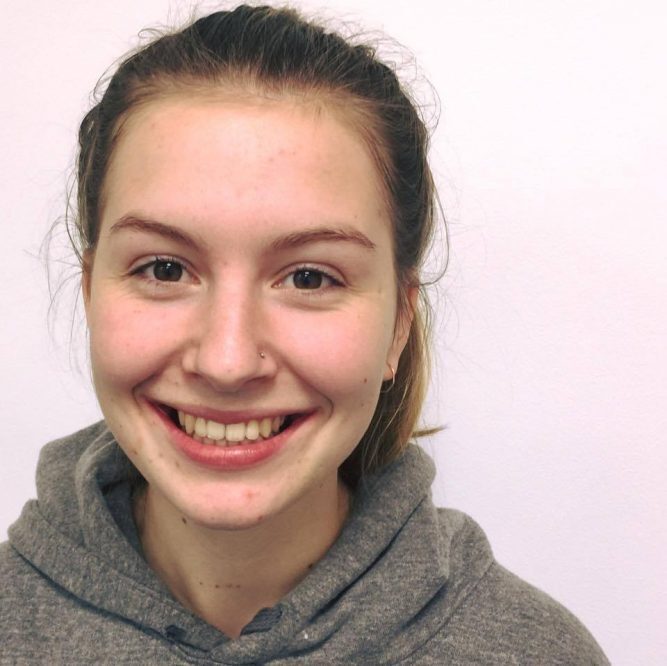 "I need to fit in a three-hour road trip plus classes and rosters for work, so it can be a bit of a balancing act," Delareece says.
"A lot of students are in a similar boat and can struggle with other expenses like textbooks, uniforms for placements and a computer for home. Inland Rail's scholarships can take a lot of financial pressure off students who are struggling."
Dellareece also says there are plenty of positives for students studying in regional areas.
"Our class sizes are around 30 students where in the larger city campuses there can be 250 or more, so we get more one-on-one time with our tutors and lecturers," she says.
The Kilmore local is in her second year of the degree, with one more study year to go and a placement year. She hopes to be able to use her qualifications in a range of ways, including during times communities are most in need.
"I know during the bushfires this year, there was a need for more medical staff who were trained to care for trauma patients and could handle such intense emergency situations. All that I'm learning is preparing me to be able to help in those situations and I want to give back during those times," she says.
Dellareece encouraged eligible regional students along the North East rail corridor to apply for the 2021 Inland Rail Scholarships round.
"If you can explain why you need a little bit of extra support, just give it a go."
Living the dream of hometown study and work
Madeline Tomkins is a biomedical science student with a grand plan for giving back to her local community.
The Latrobe University Albury-Wodonga student is determined to use her scholarship to become a paediatrics specialist based in regional Victoria.
"I'd like to be able to complete a medical internship somewhere like Nepal where I can bring back additional knowledge and cultural awareness to better support my community. This scholarship will give me future financial stability to get the best education I can, before putting my roots down in a regional area like Wodonga," Madeline says.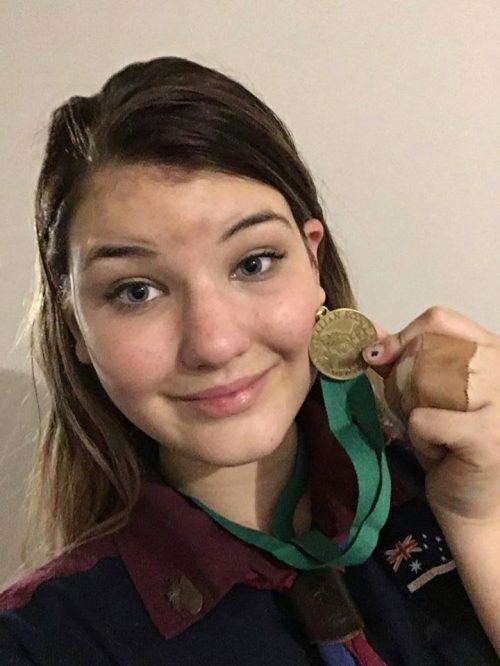 While she loves where she lives, Madeline believes living and studying in a regional area is more challenging for students who need to access city-based learning opportunities.
"It takes a lot more time and effort to reach certain activities, programs and initiatives for a student in the country, which can mean we sometimes miss out. Even the basics such as internet access and being able to get the equipment and resources we need can slow us down," she says.
"Smaller class sizes and more opportunity to build good working relationships with our lecturers and fellow students is definitely a positive though.
"Even though I've only been studying for 10 weeks of this course, my lecturer is already guiding me towards my post-graduate outcome of studying medicine so I can come back and work in a regional community like Wodonga."
Once she graduates, Madeline wants to fill gaps in medical resourcing that she feels currently exist in regional communities.
"I want to be able to practice paediatrics in a rural area because I find it so upsetting that families from these communities who have a sick child need to either go through significant financial hardship to get the child to and from specialist appointments in the city or the child has to travel all that way by themselves, which is equally devastating."
Honesty is best when it comes to successful application
An honest application to demonstrate how the mounting costs of university study has impacted her landed Carris Leslie an Inland Rail Scholarship in 2020.
The dedicated Bachelor of Arts student, studying at Latrobe University's Bundoora campus, is completing a double major in psychology and sociology – qualifications she aims to bring back to her regional community of Wangaratta one day.
"This scholarship gives me that extra boost to study to my full potential, putting me on a similar level to others who may live closer to the city and have additional access to resources," Carris says.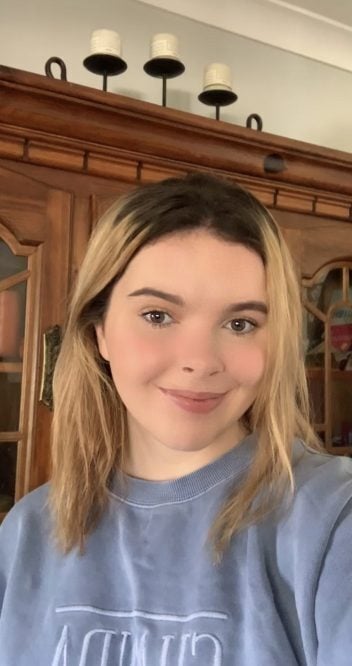 "Particularly through high school, I remember we didn't get the same opportunities as city kids, such as extra programs to consolidate learning, excursions and other initiatives. We had amazing teachers who were conscious of this though, and they did everything they could to make sure we didn't feel disadvantaged. We knew they wanted to see us thrive."
Carris has done her research on the Inland Rail Program and was impressed to learn the different ways Australia's largest infrastructure project is supporting regional communities.
"The scholarship program is incredibly valuable as it gives people in regional communities something to strive for. While we shouldn't be defined by the disadvantages of living in regional communities, these sorts of opportunities are great motivators to get us moving towards establishing our careers."
La Trobe Pro-Vice Chancellor (Regional) Dr Guinever Threlkeld said the scholarships were extremely helpful to students, especially in these tough times.
"I would like to thank ARTC for so generously supporting our regional students. This year, many students are facing hardships due to COVID-19 causing their part time jobs to disappear, and their families to shoulder extra costs," Dr Threlkeld said.
"La Trobe's regional graduates drive about $100 million each year into the Victorian economy. Through our valued partnership, ARTC is directly contributing to the University's positive impact on regional and rural communities."
For information about scholarships through the Inland Rail Skills Academy click here.
Congratulations to Dellareece, Madeline and Carris on this enormous success.