An international placement, a careers fair and assistance from Career Ready were game-changers for La Trobe graduate (alumna) Melissa Joseph. Melissa shares the steps she took to ensure she stood out from the competition to land a graduate position:
"I studied Bachelor of Laws and Bachelor of Accounting (Double Degree) at La Trobe. It was an amazing experience altogether, I met great people and learnt so much over the span of five years.
When I started Uni, I knew I wanted to pursue a career in the finance sector. I decided to undertake an accounting Work Integrated Learning placement while I was studying. I got to work for six weeks in the Governance Advisory division at BDO Malaysia. I think this experience truly cemented my passion in the accounting and finance sector.
While I was studying, I also attended a face-to-face session with the Career Ready team on campus. They sat with me and went through my resume, and also gave me some really good tips for my interviews.
A hugely important moment for me was when I attended a career fair, and came across Fordham. I landed my current job at Fordham as a graduate accountant.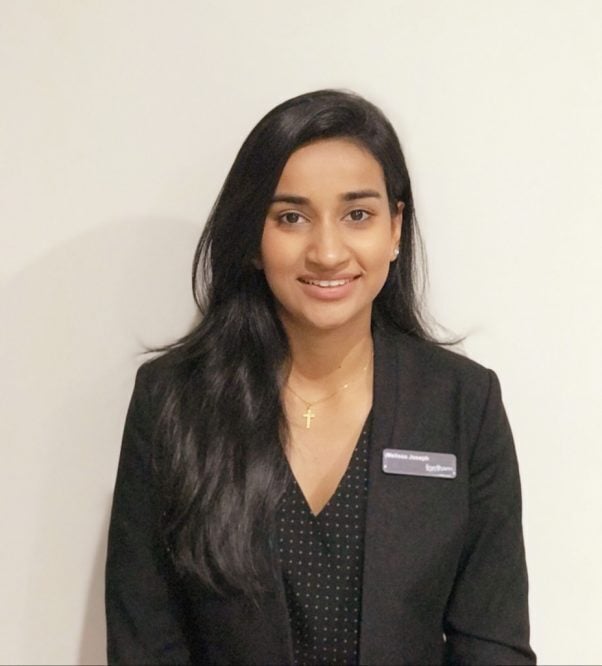 My time as a graduate so far has been both challenging and rewarding. Challenging since I have been exposed to a lot of tasks which sometimes carry stringent time-frames, plus the law is always changing which means I need to constantly keep up-to-date with various tax rulings to provide the best assistance to clients.
I would say that this experience is equally rewarding since I've been able to see myself grow and overcome challenges in order to fulfill my goals."
If I could travel back in time and speak with my about-to-graduate self, I would say enjoy University life to the fullest. Do not stress too much. Take every opportunity that is presented to you and make the best of the resources that the university has to offer."

Melissa Joseph, La Trobe graduate (alumni)
Meet more than 55 employers armed with graduate and internship opportunities at La Trobe's 2019 Careers Showcase.
On Tuesday 19 March, attend our Business, Commerce, Arts and Social Science Showcase.
On Wednesday 20 March, attend our Science, Health, Engineering and Technology Showcase.