The 'That's what SHE said' blog is written by SHE College student Mel. As an intern for the college of SHE and a Peer Learning Advisor, Mel is passionate about sharing ideas and highlighting the services available to you in order to make Uni life just a little easier.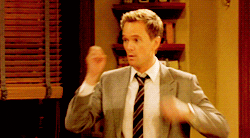 I am not going to lie – I have been feeling a little behind and overwhelmed trying to balance everything that we have going on. Even with having a mid-semester break, it has been hard to focus on study with kids at home and settling them into their own studies online.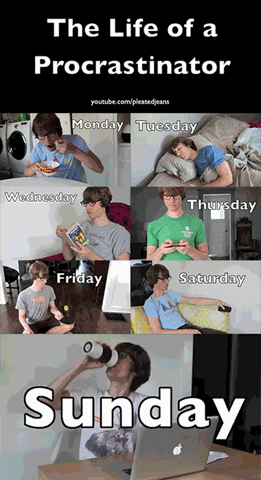 Or perhaps you are getting sucked into the procrastination game because the TV remote is within reach more than ever right now. We are weeks into studying online and we need to remember to take care of our well-being and check in with our motivation.
Whatever you are managing, at times it isn't easy. We can lose sleep, we can lose focus and we can lose precious time worrying about it all. With the changes to online study, there is more correspondence to read, changes to our routine, assessments and weekly tasks.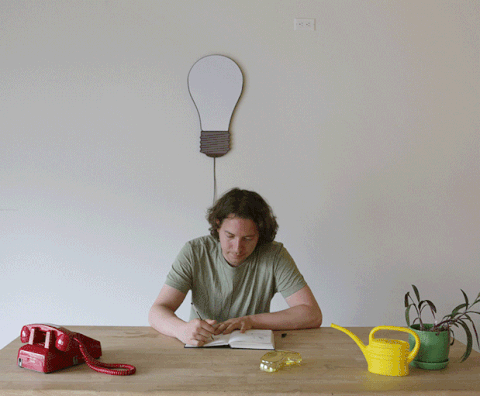 So, I got up early yesterday, walked my dog a little further than usual, had a great breakfast and decided to take an honest look at my own expectations, if I needed to ask for help and the importance of keeping an online social connection with my friends and family. When I started to map it out… I realised my own expectations are getting in my way of getting things done.
Reset our expectations
So, this one is really hard for me – and the reason I have been procrastinating and even feeling a little overwhelmed. I don't have to get the best grades, I just need to do my best. There I said it, doing my best is what I always set out to do, but usually alongside of that in the back of my mind is having an awesome result to wear like a badge of pride at the end of Semester. Not this Semester… I needed to look long and hard at myself and realise the grade is not important, doing my best is. If doing my best this Semester is passing – I need to be okay with that and still proud of my efforts.
Ask for Help if you need to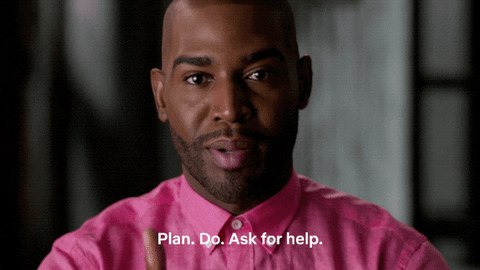 This one is always hard to do, but there is so much help out there for us as students. PLA's are online and ready to help us with academic support, Library staff are available to help us find what we need (use their chat service) and lets not forget our health and well-being services, ASK La Trobe, student unions and most of all our teaching staff.
There's also the SHE Peer Mentors that are hosting sessions throughout the semester – they are a great way to connect with other students in your discipline and advice with asking for help. Check out when your discipline's Peer Mentor Meetups are running via the Virtual Events Planner.
Stay in contact with friends and family I don't mean online with Uni here, I mean with your friends and family. I am loving the video catch ups with friends and family. We even had a Prosecco Party online which ended up being a late night but a lot of fun and lots of good conversation. I know of other students who are playing games online with friends, taking dance classes and doing online Yoga.
Nothing about this is 'business as usual'
Nothing about this semester is 'usual' so we shouldn't expect the 'usual' of ourselves either. However, COVID 19 has me thinking what we as students, working and studying through these changes can make of this unusual turn of events. We certainly have increased our online Zoom skills, independent working skills, self-directed research… you see what I am doing here? We can take pride in the fact that we managed to adapt to online study, maintained flexibility and developed our communication skills.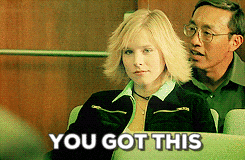 So, if you have been feeling a little like me this week – you are not alone and it is perfectly normal given our unusual circumstances. Check in with yourselves, remember it's okay if things are different this semester and cherish what we are learning in the process. I am just grateful that we are progressing with our studies (even if that is looking a little different to what we expected) and not having to put everything on hold.
We've got this!