The 'That's what SHE said' blog is written by SHE College student Mel. As an intern for the college of SHE and a Peer Learning Advisor, Mel is passionate about sharing ideas and highlighting the services available to you in order to make Uni life just a little easier.
I remember heading into the second year of my undergrad I had no clue whether to choose a major in anatomy and physiology, or rehabilitation counselling. The course coordinators were very informative and were ready to answer any questions I had, but my true help came when I had an opportunity to talk with a previous student and an advisor from Careers. Either way, I would have still progressed and worked towards the same Masters. But the major I ended up choosing used my skills and experience, tapped into my interests and therefore made my study more enjoyable.
Transitioning into second year can often feel a little overwhelming, especially if you are unsure what major, minor or electives to pick. Perhaps you are in second year and would like to know more about choosing the right electives for your third year, or your postgrad options.
Second year is also when our Subject Coordinators expect us to have a higher level of academic competency. We are required to think more critically, research more widely and write more succinctly. All of these skills take time to develop and often we can feel like we are not ready to move to that next level.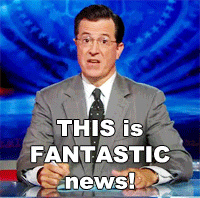 The good news is, the Student Transition, Achievement and Retention team (yes, they are STARs) from both the ASSC and SHE colleges are working together on an online Second Year Expo:
September 21-25, Second Year Expo: 'Your degree, your direction, your career'
There will be virtual help sessions that are course-specific and time for a Q&A. You can also click into sessions with student services. We have listed the sessions, times and their Zoom links below. You can also search and add these to your La Trobe Virtual Planner.
Expo Program
Not sure about expectations for second year? Want some tips on how to brush up on your writing, referencing, academic skills or time management? PLAs (Peer Learning Advisors) are high performing students specially trained to help all students with study and assignments. They are friendly and eager to share their tips, to help you ace your second year! Drop in to talk to a PLA on Zoom!
Monday 21 September
Tuesday 22 September
Wednesday 23 September
Thursday 24 September
Friday 25 September
---
The end of first year is closer than you think… so while you are putting off that assignment procrastinate productively, learn a little and be inspired to find your purpose at the ASSC & SHE College's combined Second Year Transition Expo. Join the Colleges online for a whole week (September 21-25)