Nicole MacDonald believes no one is better equipped to handle the challenge of COVID-19 than teachers.
The fourth-year Bachelor of Education student this year completed one of her final teaching placements at Mildura Primary School, not from the front of the classroom as she might once have expected but from inside the four walls of her home office.
"By our nature, teachers are always prepared to some degree for curveballs," Nicole says.

"Teachers are flexible, adaptable and responsive to the ever-changing environment that is the education sector. So if any team of professionals were to take on unprecedented times and make it a positive experience it would be teachers."

And that's the spirit with which she wrangled a virtual classroom of 25 prep students, an experience she rates as her favourite teaching placement to date.
Nicole explains the biggest change to teaching since the coronavirus outbreak has been the reduction in face-to-face contact with students.
"With them learning remotely, we don't get [to do] the active, hands-on learning activities. We aren't there to see the learning opportunities and aha moments. We don't get to give the targeted, responsive, in-the-moment feedback to help them grow and learn," Nicole says.
Pre-service teachers like Nicole face the added challenge of winning over classes that they might never have met in person.

"They're not in their usual classroom, their classmates aren't always there and they have teachers supervising who aren't their usual teachers – they always walk in apprehensive," she admits.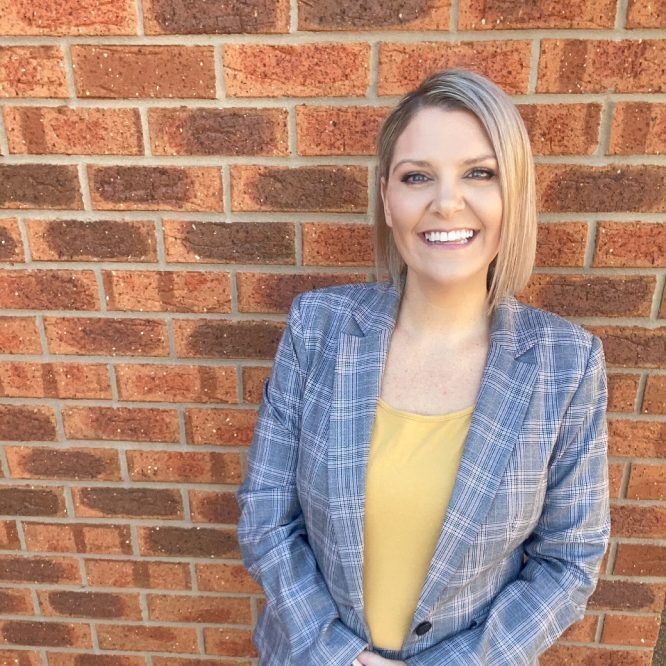 It's that capacity for resilience within teachers and their students that is one of Nicole big takeaways from her time teaching online.
Both staff and students have learned new ICT skills, for example.

"We've had some hilarious 'unmuted' moments in the online meetings – preps are quite unpredictable!" Nicole says.
"We've had to be flexible, adaptable and creative in how we approach teaching and learning, and that is certainly a good thing."
Nicole also understands that remote learning has been challenging for parents too; she's a mum to two young boys. But it's been positive to see families more engaged with their young ones' learning, she says.
"As a parent, I know it's so easy to be so busy in life that you don't always know what they are focussing on and learning while at school. With remote learning, parents have access to wonderful educational resources that are targeted at their child's learning needs so that they can support that learning at home."
In fact, Nicole's kids played an important role in convincing her to leave behind a career in local government and enrol at La Trobe almost 20 years after graduating high school.
"I've always wanted to be a teacher but I never believed I was smart enough to go to university. But after I became a mum I realised that I shouldn't let those insecurities hold me back from being successful and achieving big goals," she says.
"As a parent, it was really important to me to model to my children that you can achieve anything you're willing to work hard for and that it's never too late to pursue something that you're passionate about."
That she found schooling tough has shaped her approach to teaching too, Nicole says.
These qualities that haven't gone unnoticed; Nicole is still a handful of months from graduating but already she's secured a job for 2021 as a kindergarten teacher in her hometown of Mildura.
She's thankful to have access to world-class education and job opportunities on her doorstep.
"Having a young family, it wasn't possible for me to move away for study so having the local university available is the only way I could possibly study in a face-to-face environment," she says.
"In our small class, the experience was personal, we could discuss, debate, question and laugh amongst friends as we all worked towards a shared goal – it doesn't get better than that!"
We wish Nicole well as she prepares to start her teaching career – and hope that it takes place inside a real-life classroom!