Let's celebrate the cultural diversity of our University community this A Taste of Harmony (14 – 25 March) and tickle your tastebuds with a trip around the world, right here in the Agora at the Melbourne Campus!
Why not catch up with your friends or colleagues and discover, share and celebrate cultural diversity over a breakfast, lunch or even brunch!
Don't know where to start? We've got you covered!
Mamak Rice and Noodle | Cuisine: Asian
In the mood for spicy chicken on rice? Or how about Singapore noodles? When you're in the Agora this week, head down to Mamak Rice and Noodle!
Located on the Theatre side of the Agora, be sure to stop by Mamak Rice and Noodle on your way to your next class!
Fusion | Cuisine: Mediterranean
Cyprian, Mediterranean, and all around, great comfort food. That's what you can look forward to the next time you swing-past Fusion!
Found next to the Agora Theatre, grab a bite to eat, and take a seat in the Agora Food Court!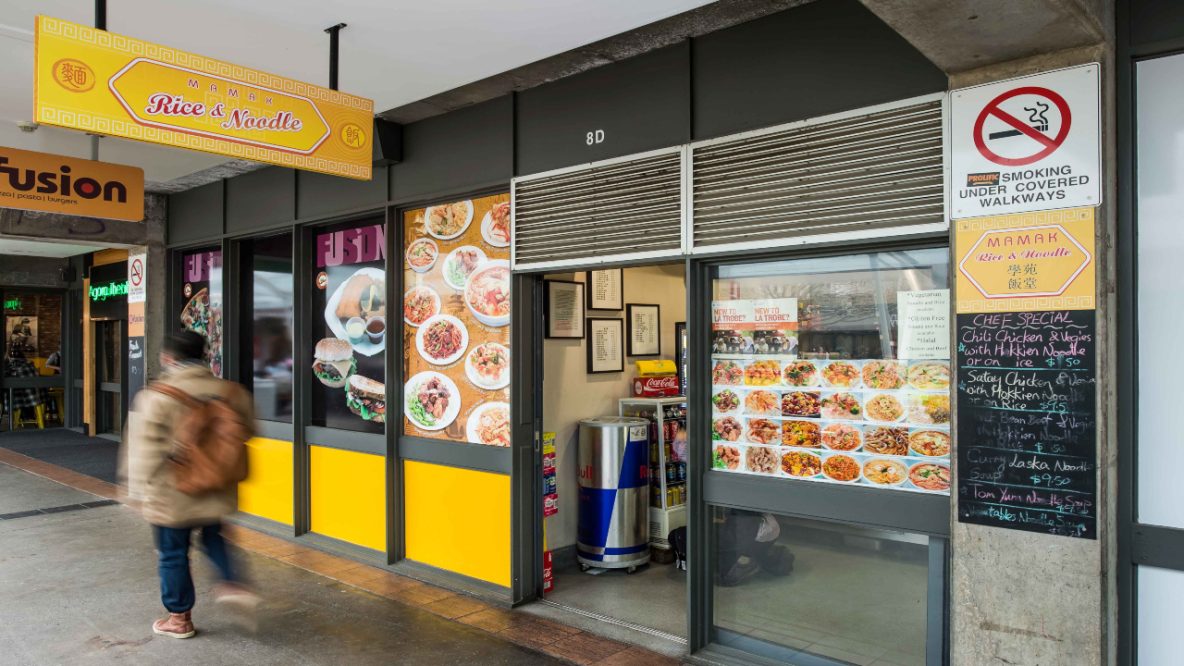 Café Spice | Cuisine: Indian
Want to scratch your curry itch? Or perhaps you're in need of a quality vegetarian meal? Then you'll want to stop by Café Spice when you're on campus next!
Positioned on the corner closest to the Library, let the rich flavours of India lead you straight to Café Spice!
Thanh Thanh | Cuisine: Asian
Craving some quality Asian food? Stop by one of the Agora's hidden gems – Thanh Thanh!
This family-owned business has been serving up exceptional Asian, Chinese, Malaysian, Vietnamese, and Thai dishes to the La Trobe community for more than 20 years! And there are vegetarian and vegan options to choose from!
Next time you are in the mood for soup, noodles or rice, check out Thanh Thanh in the Agora Food Court.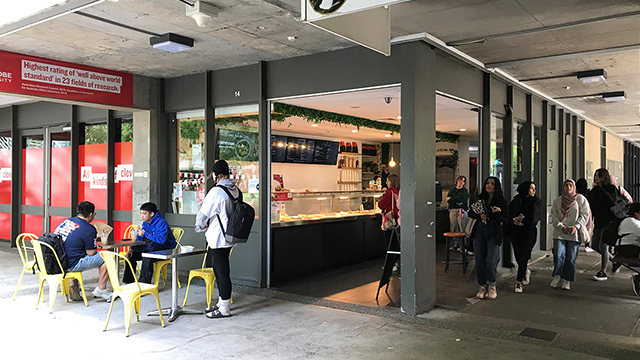 Nuts-About-Tella | Cuisine: American
Burgers – tick. Loaded fries – tick. Donuts – tick. Nutella – obviously!
Located in Agora West on the way to Thomas Cherry, stop by Nuts-About-Tella for great food, good music, and an insta-worthy meal (no matter what you choose!).
Caffeine Café | Cuisines: Mexican, Asian
Known around town for their excellent coffee, Caffeine is a staple among staff and students alike. But did you know their sushi and burritos are just as famous? In fact, Caffeine has its very own designated Sushi Bar!
So, next time you grab your coffee from Caffeine, why not add this to your order!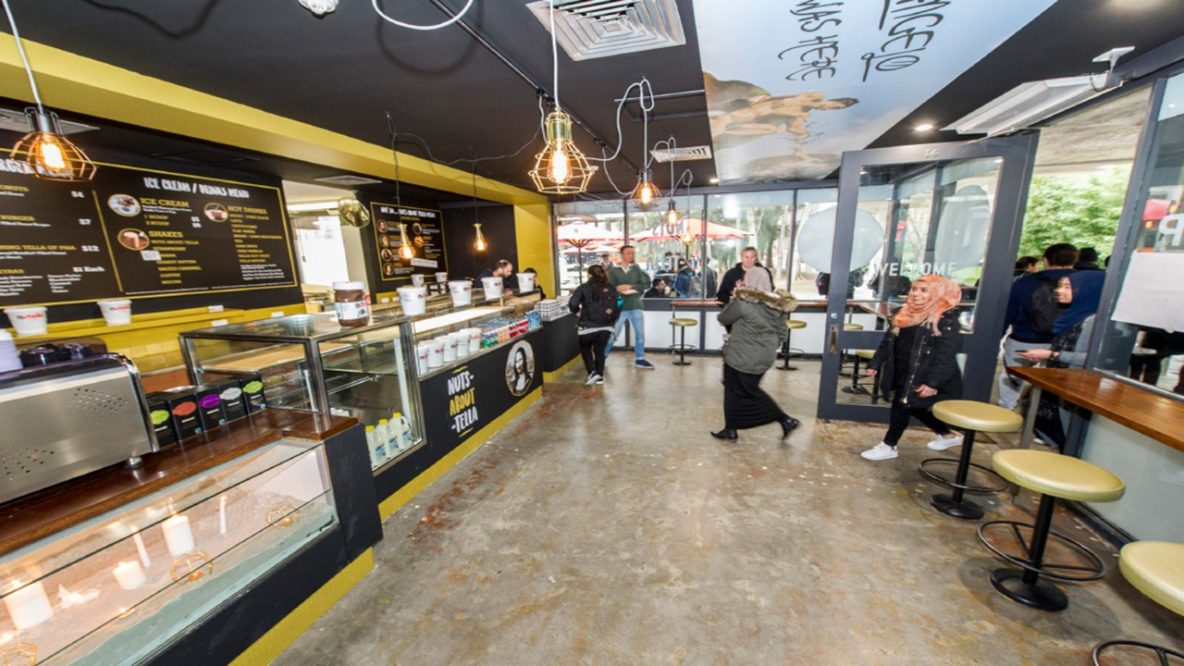 Grain Express | Cuisine: Chinese
In the mood for fresh handmade dumplings? Or perhaps you are feeling like rice, noodles, or bubble tea?
Take a walk up the Agora stairs and head to Level 2, because you'll want to stop by Grain Express!
Subway | Cuisine: American
In need of a good sandwich? 6-inch or foot long? With Subway located in Thomas Cherry, we even have international food chains, right on campus!
With gluten free, vegan, vegetarian, and halal options on offer, you'll be sure to find something at Subway!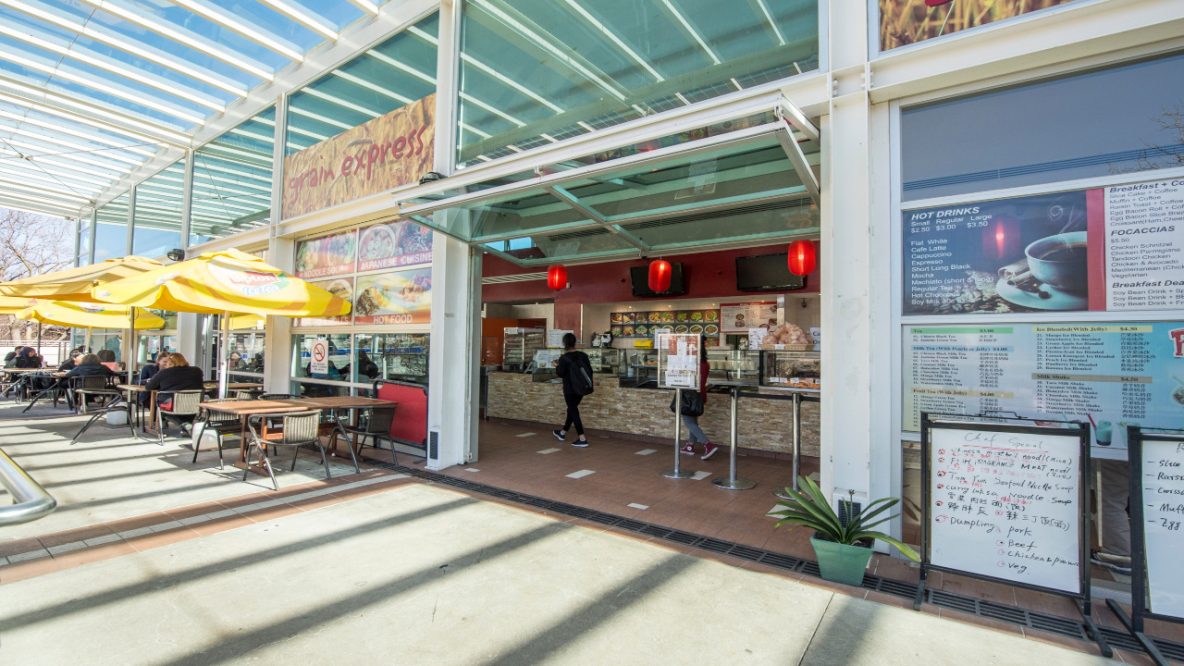 Charlie's Kebabs | Cuisines: Turkish, Middle Eastern
Whether you are craving a HSP, Kebab, wrap, salad or dips, Charlie's Kebabs just might be your next lunchtime destination in the Agora!
Serving up a specially crafted Turkish and Middle Eastern menu featuring fresh and healthy ingredients, Charlie's Kebabs offers dishes that are 100% Halal. And with vegan and vegetarian options available too, you'll be wanting to join the queue to this popular restaurant in no time!
Agora IGA Xpress | International dry groceries
Want to continue the multi-cultural celebration off campus? Stop by Agora IGA Xpress!
Importing international dry groceries from across the world, take a walk through the IGA Xpress and pick up some ingredients that will transform your kitchen into a new location, anywhere in the world!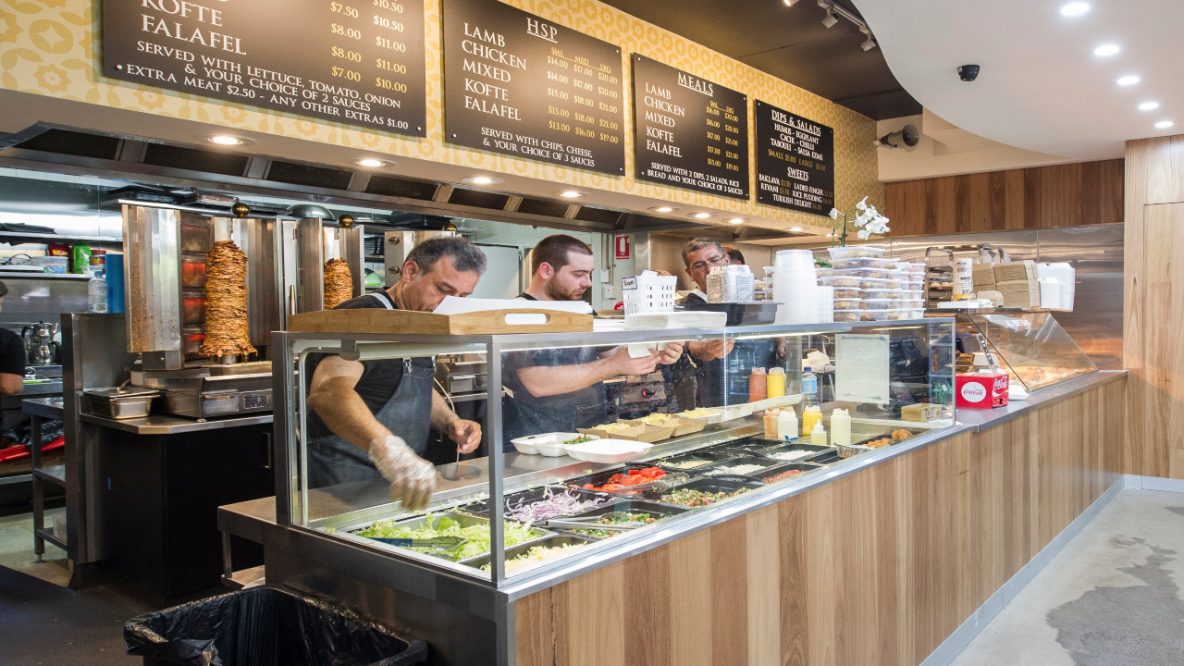 And there you have it! Some of the fabulous cafés, restaurants, and retail businesses right here at La Trobe that shine a light on the different cultures we celebrate here every day! Why not try them all at A Taste of Harmony!
Learn more about all of our food, beverage and retail businesses.