To coincide with the advent of Plastic Free July, our next edition of Sustainability @ Home focuses on three ways you can reduce your plastic waste.
To get started, do the scrunch test
Have you heard of the scrunch test ? No, we're not talking about toilet paper, we're talking about soft plastics! If they can be scrunched into a ball, they can be recycled! So if you're looking for a recycling challenge, start collecting your soft plastics (e.g. bread, rice, pasta, lolly, cereal and shopping bags) and pop them in a REDcycle bin at your local Woolworths or Coles.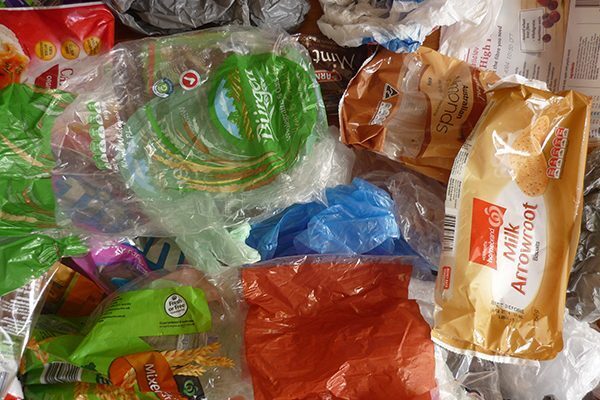 A handy tip is to separate your plastics after a shopping trip and fill up your shopping bags with them ready for your next trip. They get turned into all sorts of products including outdoor furniture like you see in your local park.
For a full list of soft plastics you can recycle and for drop off locations, visit REDcycle.
Next, make three simple swaps
If you've already mastered keep cups and recycling your soft plastics, here are three items you can easily swap for more sustainable options, particularly in our current climate:
Swap 1: Soap
As you sing 'Happy Birthday' to yourself for 20 seconds, take that time to look at your soap. You can swap out plastic packaged shower products for the humble bar of soap! There are plenty of bars on the market for different purposes…you can even get shampoo bars! Better still, look for soap bars that come without packaging, such as those from a bulk food, health or organic store.
Swap 2: Tea bags
Working from home might mean endless cups of tea (to go with all those snacks, right?!) but have you considered that your tea bag might contain plastic? One simple swap is to opt for loose leaf tea. But if you prefer to jiggle that tea bag, try to find a brand that is plastic-free.
Swap 3: Bulk food shopping
Sadly, panic buying is now a 'thing' with many people purchasing more than enough of what they need. This leads to excess waste, not to mention all the plastic used to package those 10 bags of pasta! So while everyone wipes the supermarket shelves clean, shop for your pantry staples at a bulk food store where you just buy what you need! Whether it's cereal, legumes, nuts or dried fruit, you simply scoop out exactly how much produce you need and put it straight into a reusable container, or jar – no plastic packaging needed!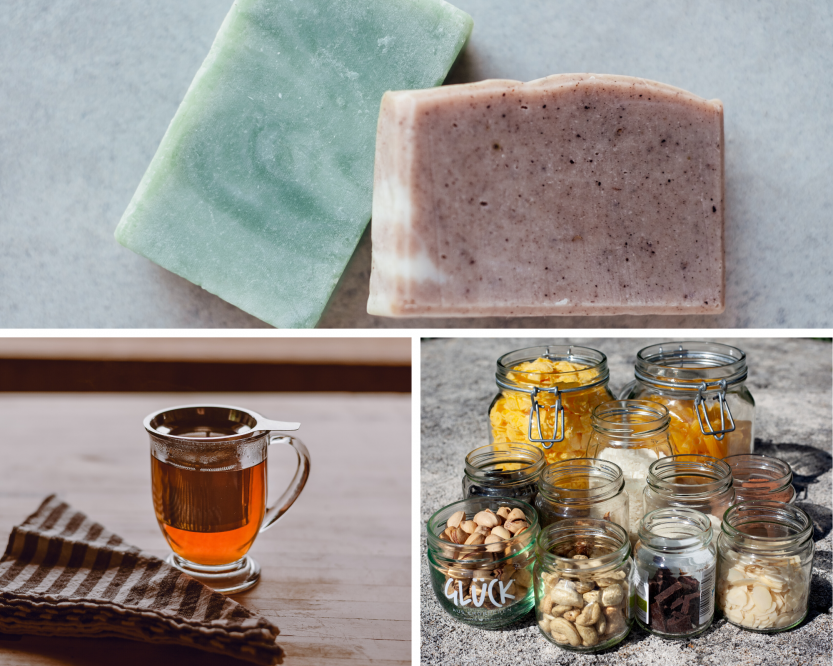 If you're up for a challenge…
Then why not go the whole nine-yards and sign up to Plastic Free July! This Australian initiative began in Western Australia back in 2011 and is now a global campaign that helps millions of people be part of the solution to plastic pollution and work towards a world free of plastic waste.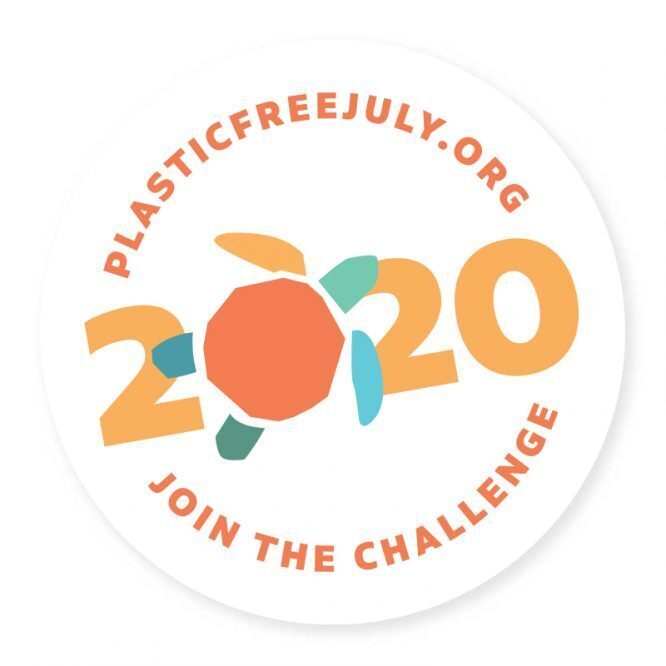 If a whole month of going plastic-free is enough to scare you off, you can just sign up for one week or even one day! They'll even give you some tips along to way or you can use their downloadable action picker guide to get started! Go on…you can do it.