With new restrictions in place around the wearing of masks, many people are now trying to source reusable cloth masks or make their own. This edition of Sustainability @ Home focuses on how you can make or buy an ethical and sustainable reusable face mask.
Make one yourself!
You don't need to spend $30 to get a reusable mask if you can make one yourself, and it's possible you'll have all the necessary items already in your home, such as clothing, reusable 'green' shopping bags, exercise clothing, socks and shoelaces! Take a look at the DHHS website for more details on how you can do this.
But if you do want to use new material for your DIY cloth mask, try and purchase it from an ethical fabric store such as The Fabric Store in Fitzroy.
What is ethical fabric?
Ethical fabric means it is socially or environmentally beneficial. This could mean it is:
Fairtrade
Made from responsibly sourced or recycled material
Sustainably produced
Organic and free from harmful substances
By purchasing ethical fabric, you're not only helping the environment, but in some cases, you're also helping to support fair wages, better working conditions and animal welfare.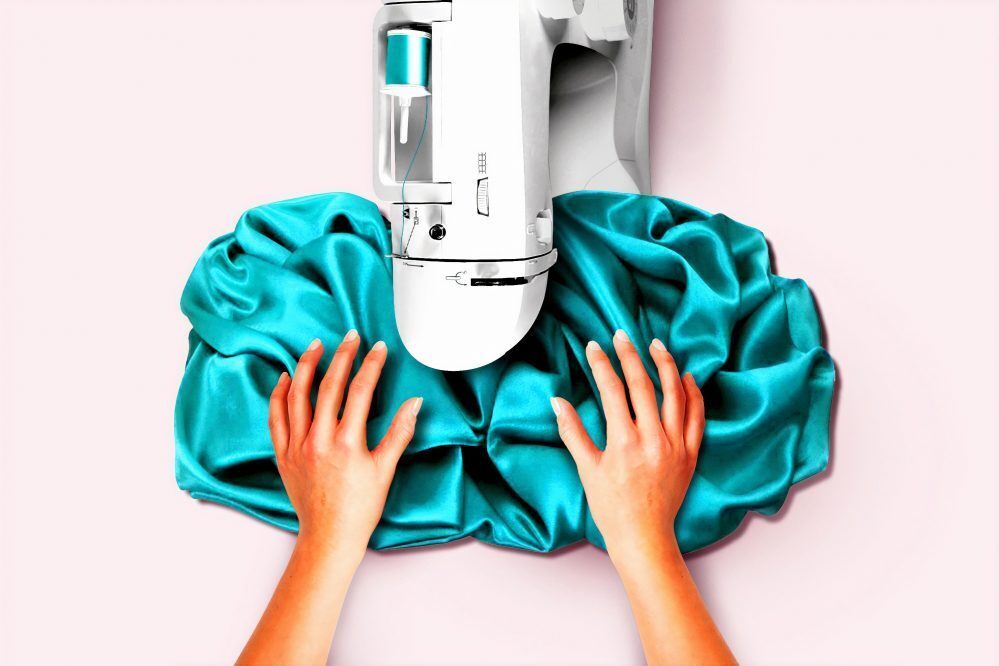 Buy reusable masks from a local supplier
Finding a mask at the moment might be tough as many retailers have sold out or have long wait times due to increased demand. But if you are looking to purchase a reusable mask, ask these questions when shopping online to help both local businesses and the environment:
Firstly, do they follow health directions and use three layers?
Are they made from ethical fabric?
Are they made from local or Australian fabric and material?
Are they a small business, local business or social enterprise?
Do they use upcycled or surplus materials?
It might be hard to meet all of these, but one is better than none!
Disposing of single-use masks properly
If you are using a single-use mask, that's ok, but it's important to dispose of it correctly, not only from a safety perspective but also an environmental perspective. There have already been multiple reports of single use masks washing up on shores, or being left behind in carparks or shopping trolleys.
There's no doubt that the COVID-19 pandemic increased pressure on our waste and recycling system, so it's important that we continue with good recycling and waste habits.
Make sure you remove your mask according to health guidelines, then to dispose of it in the safest way possible, place it in a plastic bag, seal it and pop it in your landfill bin at home.