Wise ASSC intern, Kelsey, shares some tips for keeping your brain active and staying motivated over summer!
With the end of semester approaching, it's time to start getting excited for the Summer break! While we all deserve to use this time to relax and wind down after an unusual year, the Summer holidays can lead to a decrease in motivation for when uni resumes next year. For those super-hot Summer days when you don't want to leave the aircon in your house, there are plenty of ways to stay busy that can also help you prepare for the return to uni. So, what can you do to stay motivated?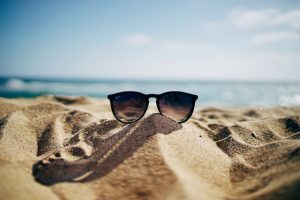 Take a Summer class
There are plenty of Summer classes available, and taking one is a great way to get ahead for the next Semester. You could use this time to get an elective out of the way, so when classes start up again next semester, you'll have a lighter workload, and more time to focus on core subjects. There are several options for summer teaching periods; you could take a subject over 12 weeks meaning you have minimal commitments and plenty of time to do assessments and have fun. Alternatively, you could do a subject over an intensive 3-week period, meaning you still get to enjoy most of your time off, with a quick burst of learning to refresh your mind in between!
Participate in an overseas short program
Despite the current travel restrictions, there are plenty of opportunities to be involved in a virtual overseas program. Many of these programs are occurring over the December 2020/ January 2021 period. By participating in an overseas short program, you can make connections from around the world, add invaluable experience to your resume, and possibly get subject credit towards your degree. Find out more information about virtual short programs, application deadlines and how to apply.
Pick up a new skill or hobby
Learning can be fun and doesn't necessarily need to come from a book! Over the Summer break, consider taking lessons online (as a La Trobe students, you have free access to LinkedIn Learning courses!) Or try using apps to pick up a new skill or hobby. You could try developing a skill, like learning a language you've always found interesting or the basics of a life skill like sewing or cooking. Alternatively, you could give learning a new hobby like music lessons, pottery or scrapbooking a go.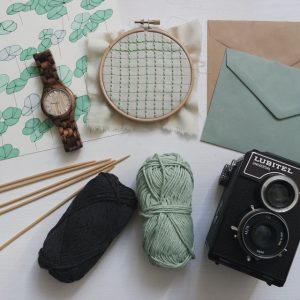 By setting a goal and continuing to learn over the break, your brain will stay active and it won't be a shock when you get back to uni learning in the new year. Developing a new skill doesn't have to be costly or time consuming; there are plenty of free apps out there that can help you learn at your own pace! Whether you log on once a day, or a few times a week there are plenty of options to keep your mind active while still enjoying some time off over the holidays!
Staying mentally active over the Summer break is a great way to ensure you're motivated and prepared for when uni returns in 2021. Good luck to everyone for final assessments and exams, and enjoy your Summer!