In the lead up to La Trobe's 2020 Careers Showcase event, MyLaTrobe reached out to students who successfully secured internships and graduate roles to discover their recipes for success.
First up, we talked with Bachelor of Commerce/Bachelor of Laws student Sean McDonald, who attained an internship with leading graduate employer Pitcher Partners.
Why did you choose your degree combination and how have your courses and your time at La Trobe prepared you for the workplace?
I actually started my degree with the goal of getting into Law as a profession, and only chose Commerce for the stereotypical reason of 'background knowledge'. The last thing I wanted to do was become an Accountant like my Dad. But as I continued through my course, I slowly began to realise my strong interest in Commerce, with the major in Accounting. This was predominantly due to realising how broad and open the career and profession is, with so many different career pathways that I never previously realised.
My time at La Trobe helped me prepare by giving me exposure to the different areas in Accounting and allowing me to gain an understanding on which service line my passions lie in. The teachers were also fantastic in supporting me whenever I had additional questions after class and giving me insight into the industry.
In saying all of this, nothing quite prepares you for the workplace and industry, so the only thing you can really do to prepare for it is to jump right in.
Are there any aspects of your degree that have proved particularly important in the workplace during your internship?
I know it's a generic answer, but everything. Every class throughout your degree is there for a reason, and it's important to be open minded to what you are learning in it. I have honestly taken something out of every class I've had and applied it to my work in the internship.
In terms of things that have been particularly important, I'd have to say that any class that is teaching you Microsoft Excel is incredibly beneficial, or even just the basic Accounting classes that teach you your simple debits and credits, as they still play a part in a lot of aspects of the industry.
You've landed an internship role with Pitcher Partners, can you tell me about the steps that you took to land this role while studying?
Throughout my course it hasn't felt like I've done much because it's all been happening so quickly, but looking back on it I realise there were quite a few steps and hoops I had to jump through to get here.
It started when I began to work part-time in my Dad's accounting firm, which gave me some technical experience. I then became a part of the La Trobe Commerce Students' Association. This role allowed me to see first-hand the events held at Uni, events such as accounting firms coming out to give presentations, and a number of different networking events. At one networking event in particular I spoke to representatives from Pitcher, and quickly realised I wanted to work there.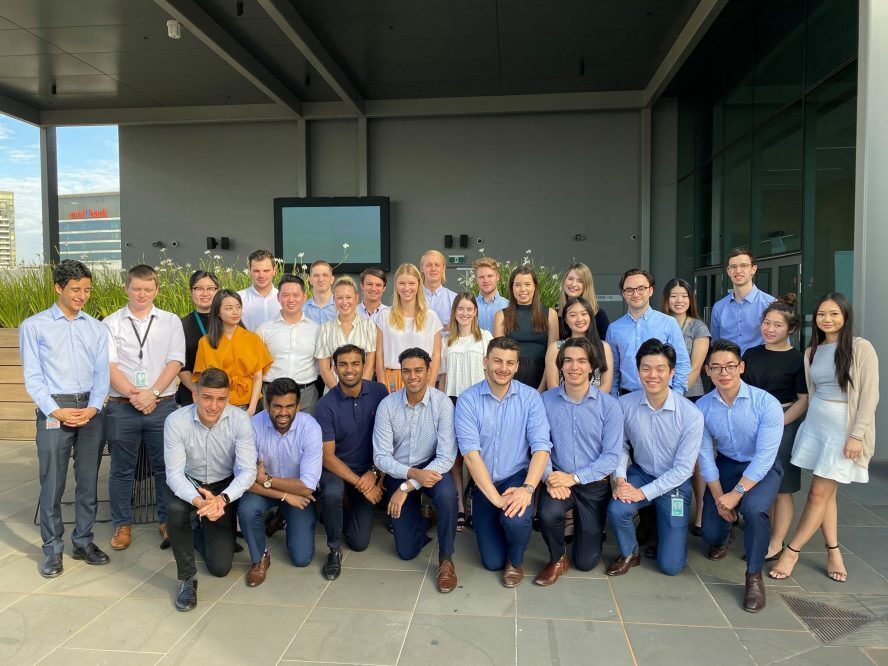 Due to being such a big firm, I knew it wasn't going to be easy. I applied for a CA application program with over 1000 applicants that involved online assessments, assessment centres and video interviews. Through this program I was lucky enough to be matched with Pitcher Partners. I had an interview with the firm and got an offer for the role.
Pitcher Partners will also be a sponsor of the La Trobe Commerce Students' Association in 2020, so keep an eye out for events they will be attending on campus!
What has the internship experience been like so far and what have you learned?
The internship experience was fantastic. I met so many aspirational people from different Universities, as well the opportunity to work in a highly skilled team. I was lucky enough to do on the job learning both out at clients and in the office, as well as multiple training sessions held by Pitcher for the interns such as Excel, Tax and Mindfulness, (Excel is very important in the workplace!).
What additional steps, outside of the classroom, can our current students take to enhance their employability?
Lots. Taking additional steps is the most important thing a student can do in order to get a foot in the door at firms. Become a part of an association at Uni, take on part time work in your field of choice if possible, or even watch online courses or the news just to have a point of difference when it comes to interviews.
When it comes to internships, it's most important that you are someone that is easy to work with and can fit into the firm, it's not all about your results or technical skills. These will come with time, and the firms know this. My honest advice is don't get too caught up in trying to be the best, just take a deep breath and be yourself (corny, I know).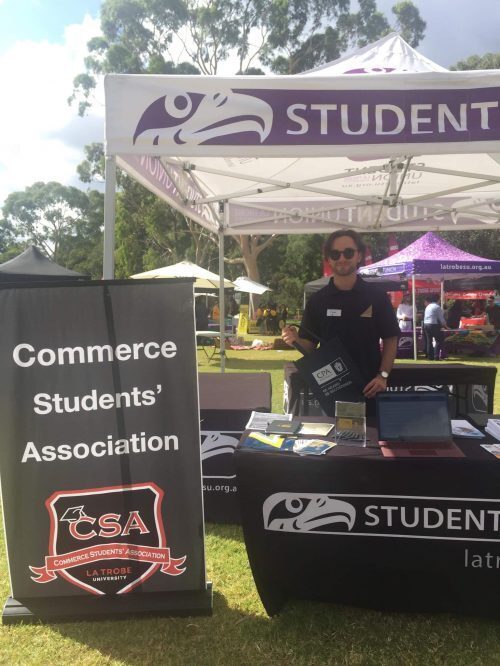 Where did you see your course at La Trobe taking you in the future?
Initially Law! But now that I realise my passion for Accounting, I can see it opening doors to many different opportunities in that field. My dream is to become someone who can make a genuine difference to companies and their finances, and my passions lie in strategizing and analysing how they operate on a high level.
My favourite thing about studying at La Trobe is…
How supportive everyone is. If I were at a different Uni, I don't believe I would have had the exposure to the wonderful events and people I've met along the way. La Trobe is great at encouraging you to take responsibility for your career and giving you the necessary platforms to put yourself out there to employers.
Furthermore, events such as the Careers Showcase event held by the Careers team are much more personal and inviting, and not so overwhelming. Here you can simply walk up to recruiters, employers and like-minded people and have a one-on-one conversation.