Bachelor of Business and Agribusiness student Julia Payne is one of just 14 students from around Australia to receive a 2020 AgriFutures Horizon Scholarship.
The $10,000 scholarship assists students with study and living expenses for the final two years of the students' agricultural related degree. Scholars also receive professional development workshops and work placements, connection with their sponsors, access to industry leaders and opportunities to network and gain knowledge at a range of industry events.
"I feel so proud and privileged to have been accepted into the AgriFutures Horizon Scholarship," says Julia. "Not only will it open doors but it will give me the opportunity to network with industry leaders, which will absolutely help me establish myself professionally.
"I'm really excited to meet other students involved in the program, learn more about the challenges and trends across the agricultural sector and learn how I can make a positive impact on the future of Australian agriculture."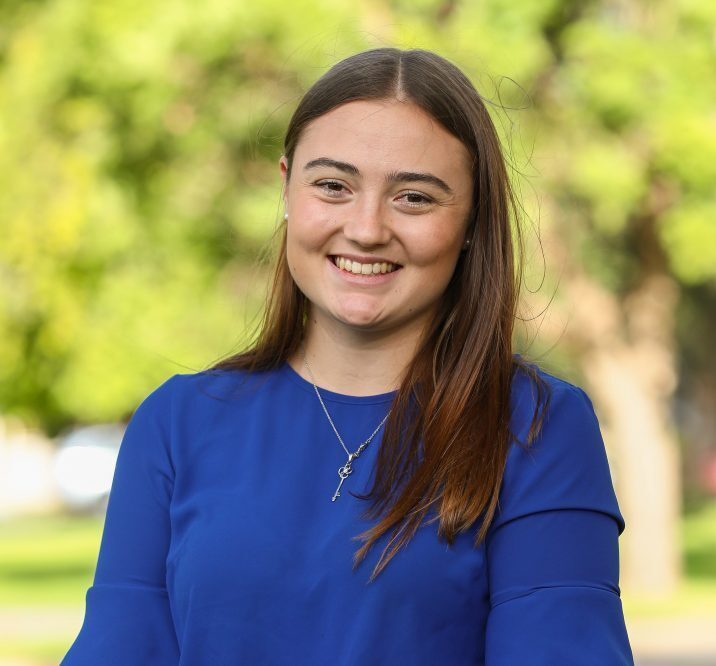 The scholarship will see Julia partnered with Dairy Australia, where she'll undertake work placement.
"I'm looking forward to doing my placement with Dairy Australia, because I'll be able to learn new skills, gain a perspective on how they operate and the technologies they use, as well as being part of a different industry," she says. "These are all great tools to bring back to my home town and I'll be able to apply anything that is relevant to what we do in other industries."
Growing up in a farming family of 'cherry icons'
Agriculture runs in Julia's blood. As a child she trailed her parents as they worked on a range of properties across Australia. There was the vineyard at Lake Cullulleraine in Victoria near the South Australian border, the citrus and grape property in Colignan, then the walnut plantation in Leeton, New South Wales. The family's final move was back to Colignan, near Mildura, where they ran a cherry orchard at the gateway to the Hattah-Kulkyne National Park.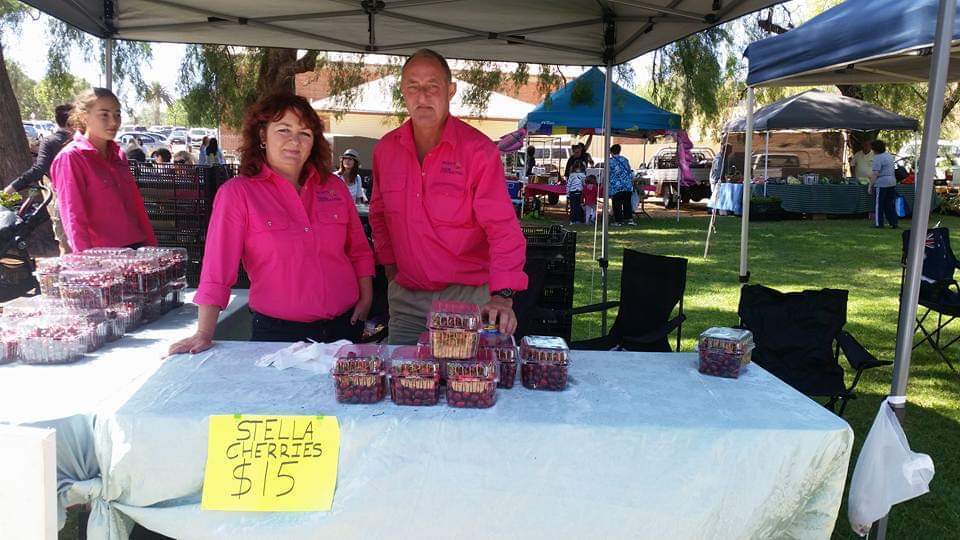 "This cherry farm is where we learnt many farming skills and spent our weekends working instead of in front of the TV," Julia reminisces. "We would help pick, pack and sell our cherries at the local markets where we became, in some kind of way, local icons. We sold out every time within just as few short hours."
Julia says the family farming lifestyle has had its challenges, but has overall been a rewarding experience.
"I have seen my family and those around me endure extremely tough conditions, but we have always made it through the other side," she says. "Without these very trying times we wouldn't appreciate the good times anywhere near as much."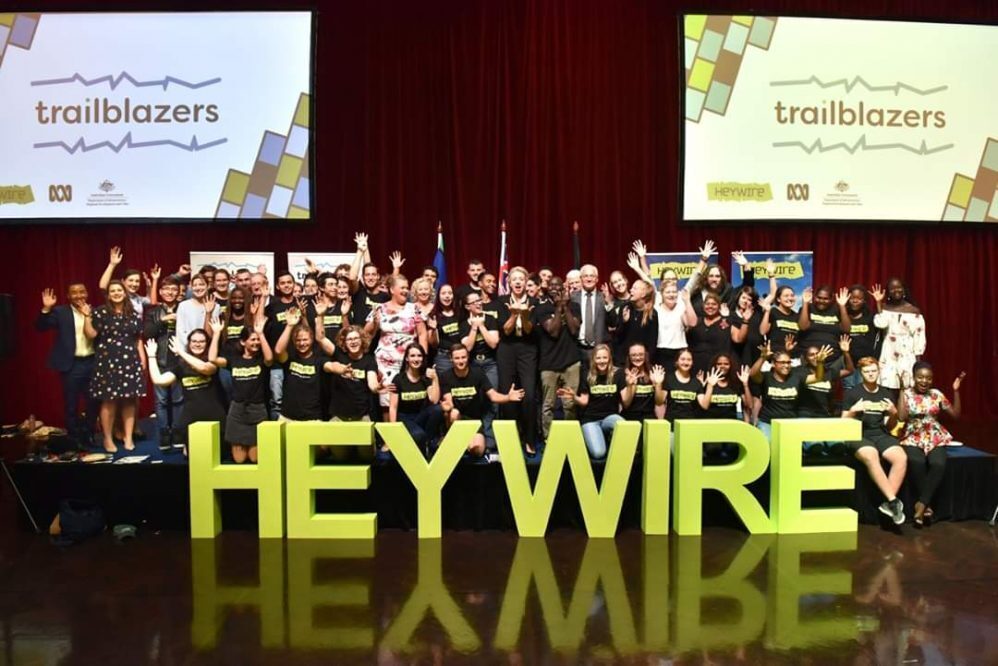 Julia recounted her honest experience of living on the land for the ABC Heywire Program and was named winner for her region, landing her a spot at a Youth Summit in Canberra.
"I think what made the story so special is that it is true and real and it didn't sugar-coat the life of farmers and people living in rural areas. It also included how much we love what we do as farmers and how we use these challenges not as set-backs, but as opportunities to learn and grow. That's why I love the industry so much and why I want to be a part of it and encourage more young people and more women, in particular, to get involved in the industry."
Studying at Mildura Campus
For Julia, a life in the city wasn't the future she'd envisioned. She'd never even lived within a kilometre of her nearest neighbour, so the idea of city living seemed a little overwhelming.
She decided to study a double degree at La Trobe's Mildura Campus, while also working in the industry.
"I was offered an amazing job here in Mildura for a corporate farm management company," she says. "I've been here since I began my degree in 2018. I knew I was going into university doing an accounting degree but I had extra room to fill subjects, and instead of doing a bunch of random subjects, I decided to commence a double degree in accounting and Agribusiness.
"This way I would be able to put my background knowledge into use with the agribusiness degree, while also completing my accounting degree. The funny thing is that now I'm enjoying the agribusiness side the most. I am sure of one thing, and that is my future is in the agriculture industry."
Studying in a regional town afforded Julia opportunities she may not have experienced otherwise. She took part in a Hackathon held in Mildura over a weekend in 2018.
"My mum and I came up with a tech idea to help farmers, which won us a two-week trip to Silicon Valley, San Francisco, as part of the Hacker Exchange Program. It was an experience of a lifetime and one that I'll never forget."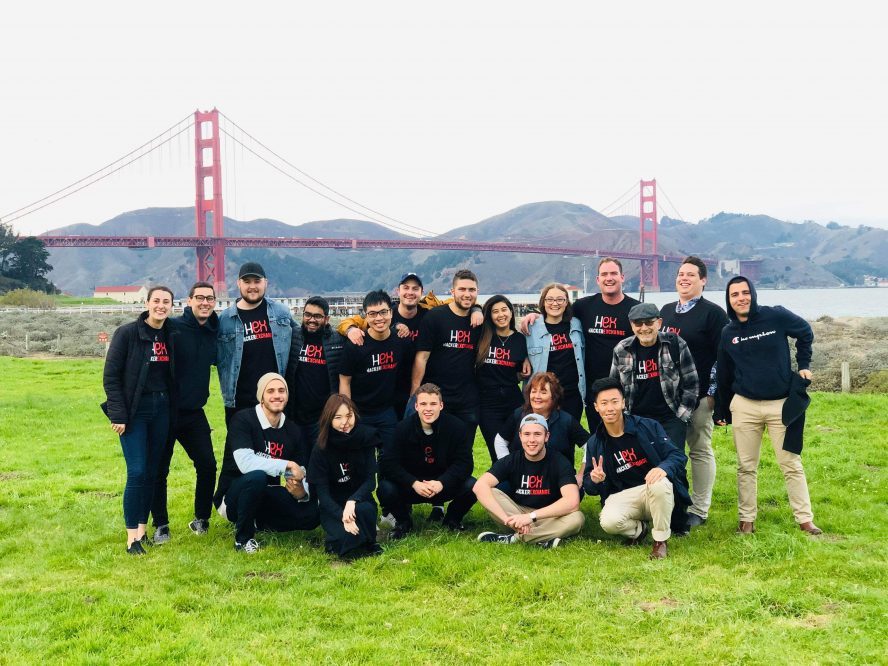 A future in agriculture
When considering what comes next after her double degree, Julia admits she's at a bit of a crossroads.
"I am lucky that I have an amazing job with Southern Cross Farms in Mildura as an agribusiness assistant," she says. "I get to learn the ins and outs of the running of a corporate farm and research and put forward proposals for new opportunities. I have been with Southern Cross for a bit over two years now and I feel I have learnt so much but there is still so much more left to learn.
"In terms of where I go from here, I do not have anything set in stone. I don't think that my days of studying are over yet, I always need to be busy and learning. The direction I have been thinking of heading into over the next few years is to look into Agronomy, and move away from tree crops which I have been exposed to all of my life. I am interested to learn more about broad acre cropping and livestock.
"I would love to get exposure in more parts of the agricultural industry, I want to understand how these operations run and work on ways to make them more efficient, through research and new technologies. I also have an interest in the plant science side of agriculture and what the future looks like in terms of the use of plant science."
Bringing farming communities together
Julia currently has another exciting project in the works. She's investigating how to unite farmers within her region through the creation of video content, interviews and programs to teach outsiders about what it's really like to be a farmer.
"I would love to talk about the challenges they face, how they overcome them and what a day in the life of a farmer is really like. Eventually I'd like to create a program to teach people about where their food has come from.
"I think that it's important that we acknowledge the work that our farmers do to get food on the table and what better way to do that than to get them involved in the project. This is something that I will be working on in the near future and can't wait to see what I can create."
At MyLaTrobe, we're looking forward to seeing what Julia does next.
---
Share your story with us. Get in touch via email: mylatrobe@latrobe.edu.au