Make sure you complete the survey before 31 August to win $1000 for completing this national survey designed to improve student experience.
La Trobe University is participating in the Student Experience Survey (SES). The SES is a national student survey designed to help higher education providers and the government improve student experience. The survey will run, from 1 August to 31 August 2019, and is conducted for the Australian Government Department of Education and Training.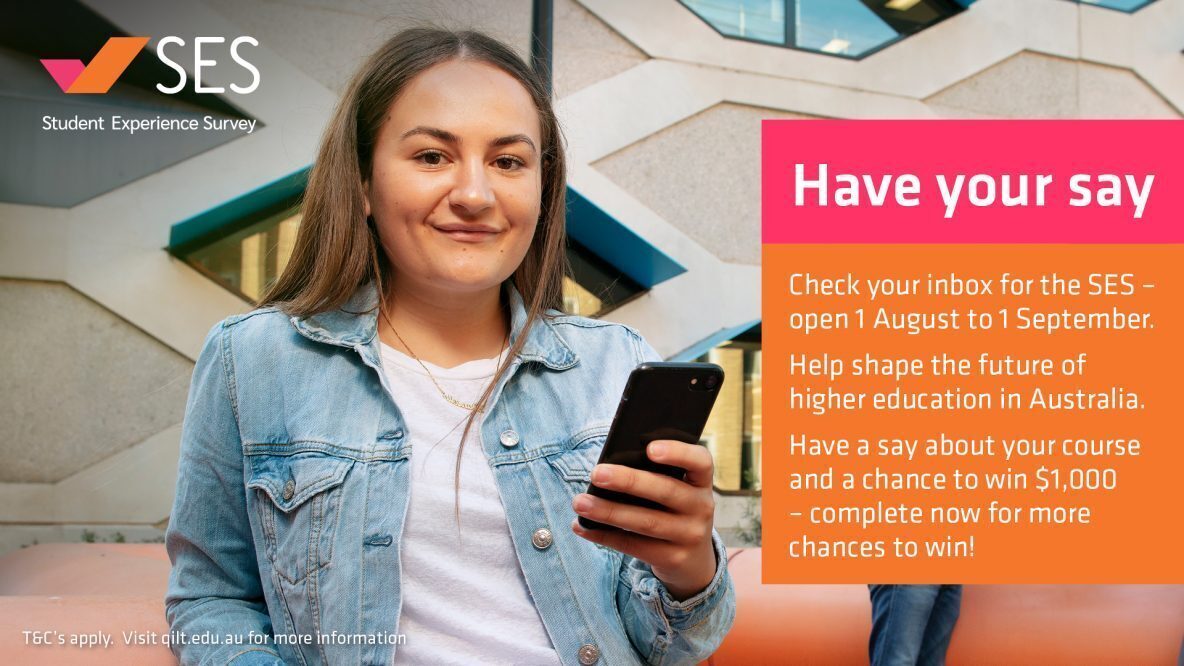 If you are selected to participate in the SES you will receive an email invitation with a link to the online questionnaire to your student email account. We encourage you take time to participate in this survey, but your involvement is voluntary. Your feedback is very important and will contribute directly to the quality of teaching and learning you and future students at La Trobe.. All responses are confidential and no personal information will be linked to your response.
As an incentive for your participation, you will have the chance to enter the weekly prize draw to win a share of $8,000 pre-paid VISA gift cards. Prize draws take place at the end of each week over the four week survey period in August and the total prize draw is valued at $32,000. To increase your chances of winning and be eligible for all four prize draws, submit your survey early.
Please keep an eye on your student email inbox for an email invitation for the SES from Wednesday 1 August to 31 August.
At La Trobe we always acknowledge the results of this survey and work to introduce improvements based on student feedback, as result of recent surveys we have introduced taskforces focusing directly on improving student success and teaching quality to provide students with a top-quality experience at La Trobe University.
The SES is administered by the Social Research Centre, a leading research organisation, on behalf of the Australian Government Department of Education and Training.