Got some thoughts on how your University operates but not sure about the right forum to share your ideas?
The Student Advisory Group, or SAG, is one of the ways students are providing feedback to their College about their time at La Trobe – and it's proving a successful way of improving the student experience.
Bendigo student Jesse Munzel is one of the students who make up the ASSC advisory group.
Jesse says it's heartening to know the issues SAG participants raise actually get heard by their College and the wider University.
"We discuss ideas, suggestions or ways to improve the Campus – but in a way that's active," she says.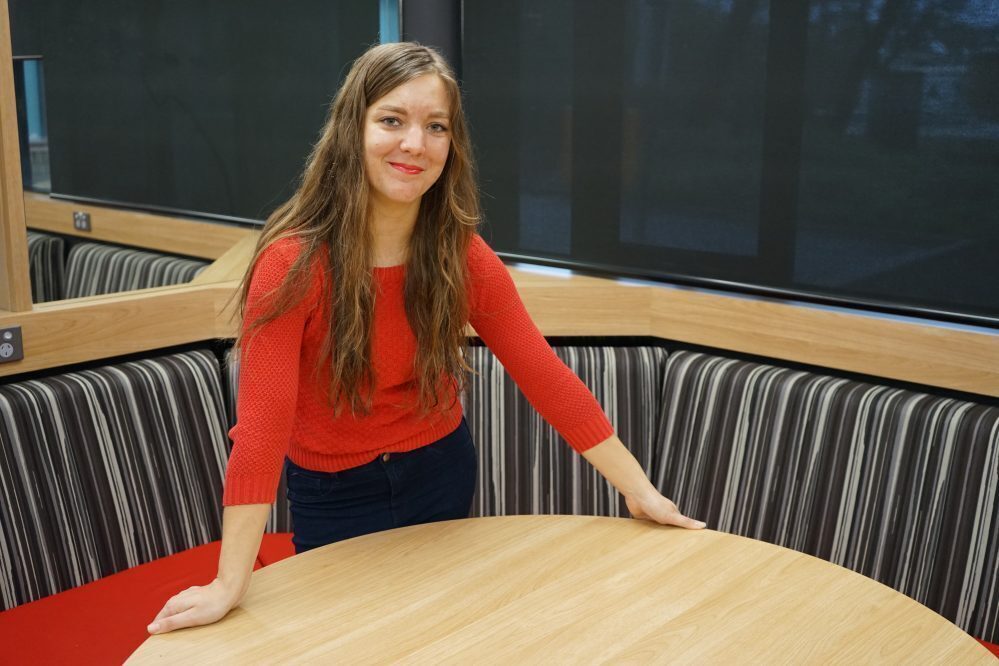 "You know the things you say are going to lead to something."
She knows that's the case because of a couple of recent success stories at her regional campus.

Recently, the Business Building's student lounge was fitted out with some new tables, after the first ones installed were too small for students use practically.
The ASSC team knew of the problem because of the students' advocacy.
"When we got these larger tables, students could actually open their books and laptops," Jesse says.
The group is also close to securing portable laptop chargers for the Bendigo campus.
She says students at a SAG meeting raised the issue of a lack of conveniently placed power points around the University, especially in teaching spaces and in the library.
She says students with six hours of class per day were running out of battery mid-class, meaning their learning was interrupted. That's when the portable chargers were raised as a potential solution.
She hopes the library will soon be loaning universal chargers that students can take with them to class.
Jesse, who is also a Bendigo Student Association board member, says she brings feedback collected at BSA listening posts to SAG meetings.
"I find it useful, because it means I have an ear in every room," she says.
In fact, the whole experience has improved her understanding of how the University works. Staff who are invited to attend each meeting are not only able to listen to the students' experiences, but also explain how their corner of La Trobe works.
Having members from several of the campuses bridges the distance between La Trobe's diverse and spread-out sites, Jesse says.
She's now looking forward to applying her advocacy and consultation skills in the workplace after graduation.
Sound like something you'd like to be a part of?
All that's required is that you're a current ASSC student and can attend at least three meetings per year.