Suffering from winter, or from success? Want to meet new friends or grab a crew of old ones for some creative shenanigans? The 48 HOUR FILM CHALLENGE is here to help!
Create a film in 48 hours. Intrigued?
You don't need to have experience or fancy equipment. All films will be made using your phone and whatever editing apps you wish! Look, the organizers made this BS up in 35 minutes – you can too!
We are allowing films to be as short as 1 minute and as long as 15, so the hours you put into it are really up to you.
We've also got some prizes for winners in a variety of categories, including People's Choice!
The event will be run not only in Melbourne but across all campuses and even internationally, breaking that Melbourne bubble. Regional friends we see you… come along and join in the madness!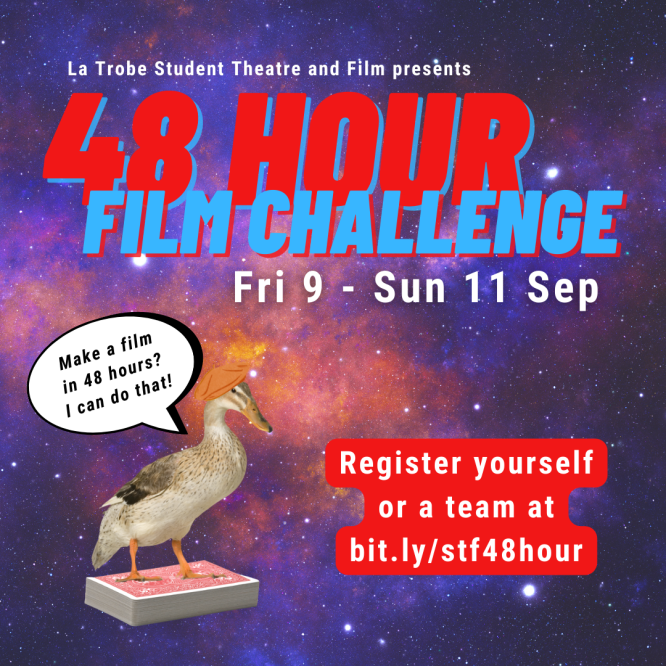 Dates and times
Info Session (Online) | Monday 5 September | 6pm, Zoom
48 Hour Film Challenge | Friday 9 September, 6pm – Sunday 11 September, 8pm