Friday 30 August marks Wear it Purple Day, an annual day that has a simple mission: to create supportive, safe and accepting environments for LGBTIQA+ young people.
We will be celebrating Wear It Purple day at La Trobe, along with people around the globe. The theme of this year's day is "Stand up, Stand out", which highlights the need for us to take action and be part of the movement to prevent young LGBTIQA+ people from taking their own lives from bullying and harassment.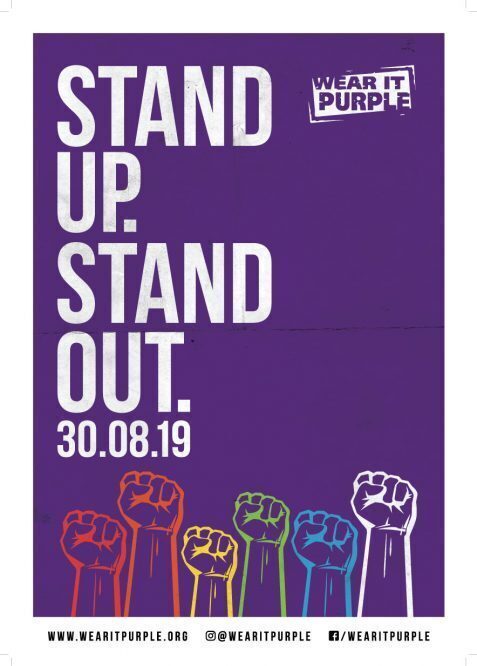 La Trobe University has a vibrant LGBTIQ community, and we support LGBTIQ staff and students through our dedicated queer counsellors, queer social support groups at Melbourne (Queer Chat and LTSU Queer Collective) and Bendigo (Rainbow Eagles), and many other services and support services for our LGBTIQ students.
We also have an ALLY Network of staff and students trained in LGBTIQ awareness, with Rainbow Health Victoria providing ALLY training each year to interested staff and students. We celebrate Pride every year at La Trobe, and celebrate other queer events throughout the year. More information about our LGBTIQ support services is available on the University's website.
So let's come together and Wear it Purple this Friday, to take a step toward a more inclusive La Trobe University community and society.
Mildura WIPD picnic