Wise ASSC blog intern Kelsey shares tips for getting sorted with group work while learning remotely.
The shift to online learning in the past few months has brought many challenges for students, both new and experienced. And one of these challenges is group work.
I know I've really had to adapt to working in groups online, and so have many of my peers.
But there's also been plenty of advantages that come with learning together online, so here are some tips on how to find the right group and work effectively together during this time.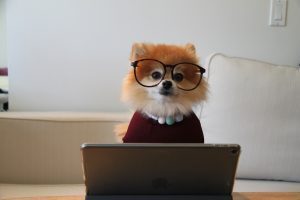 Creating a group
If you know that a group assignment is coming up for a subject, start planning ahead.
Check your Zoom class to see if there are any students you've previously had classes with, or who you've worked with in group assignments before; if you find someone, send them a direct message and ask if they'd like to work with you again!
If you don't know anyone in the class, spend the first couple of sessions paying attention to who participates in group discussions. Listen to what they're saying to gauge if you think you'd work well together. Take note of these people's names and send them an email using your La Trobe account to see if they want to join a group with you.
If you're a little anxious about approaching people one-on-one, then look for the Discussion Forum in the subject LMS. Most subjects have a general Discussion Forum, and some will have a specific Forum for group assignments. Create a post saying you're looking for group members and see who responds!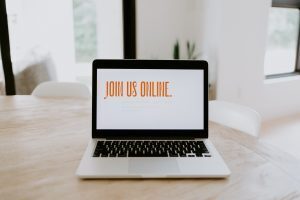 Working as a group
While working on the group assignment, the most important aspect is communication. While you may get a little time during tutorials to work as a group, don't rely on this. When you create your group, figure out which form of communication suits the majority of the group; it may be common platforms like Facebook, WhatsApp or Google Docs, or you may need to download a different platform that suits everyone better.
Set a timeline for when you want certain aspects of the assignment finished by, and delegate tasks to each group member so that each person has a fair amount of work. Aim to have your assignment finished a few days before the due date, so you have time to proof read and edit to ensure your final submission flows well and meets the criteria in the rubric.
The current environment and online learning means you may have group members in different states or countries. Check with the other members if there are any time differences and make sure any meetings you schedule suit everyone (trying to join a zoom session at 1am would be terrible for anyone)!
Troubleshooting group work
While we always hope that everyone in a group is doing their best work, sometimes there are people who don't contribute their fair share. If this is happening in your group, make sure to reach out to the person to try and figure out why they might not be participating. It may be a simple reason that you can help with, like they don't understand the task and need someone to explain it to them a little more. If they aren't replying to your messages, or continue to not participate despite your support, then email your lecturer or workshop leader for help!
Good luck to everyone that has group assignments coming up! Remember we're all in this together, so don't be scared to ask for help, and try to support other students!