As part of La Trobe's Net Zero program, works are commencing from 31 August to build new solar carports in Bendigo and Albury-Wodonga, and to add additional rooftop solar panels to some buildings in Bendigo.
This project will help to reduce carbon emissions across all regional campuses by more than 20% – a significant step towards these campuses reaching their 2022 net zero target. And once the project is complete, 40% of electricity generated at Albury-Wodonga will be from on site renewables, and almost 30% at Bendigo!
Here's what's planned for the two campuses:
Bendigo Campus
At Bendigo, solar carports will be constructed in Car Parks 1 and 2, covering close to 200 parking spaces, and additional rooftop solar panels installed on the GDP, SSC and ED buildings.

This will include over 1,900 solar panels in total which will produce around 830kW – that's the equivalent to 160 household systems!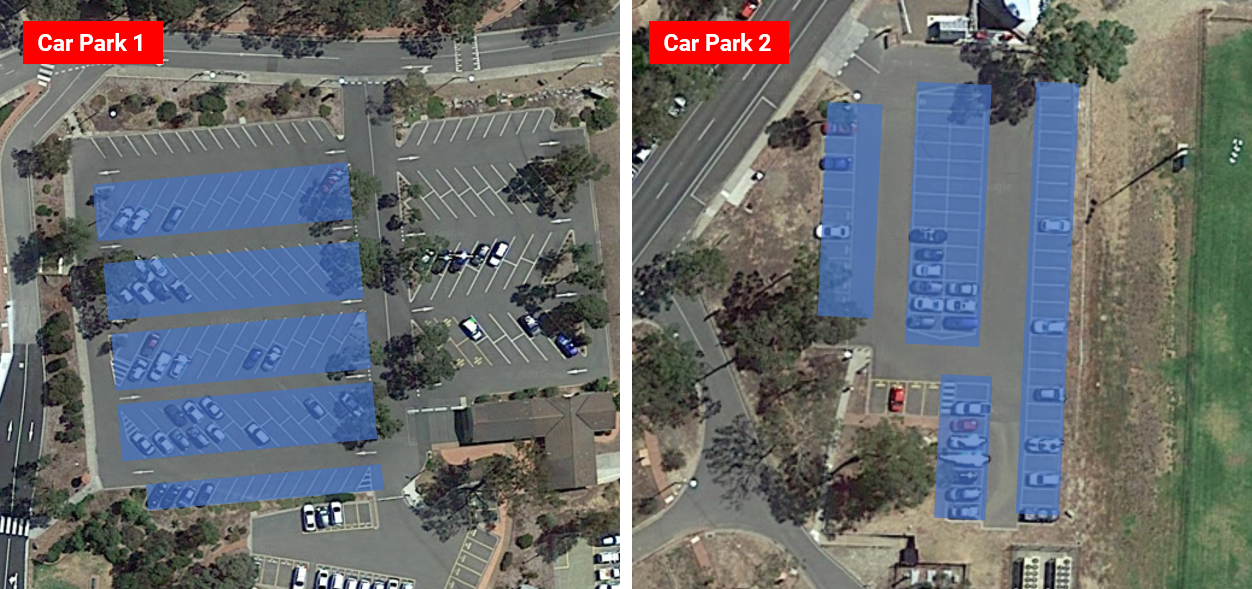 Construction impacts:
Car Park 22: Some parking spaces will be temporarily closed from 31 August to allow for solar panel install to ED building.
Car Park 1: A large section of the car park will be closed from the start of October.
Car Park 2: The car park will be closed from mid October. 
During this time, alternative parking can be found in Car Park 4, 9 or 22 as well as on-street parking on Edwards Road and Sharon Street.
Albury-Wodonga Campus
At Albury-Wodonga, an additional solar carport will be installed in the southern section of the car park, consisting of 270 panels.

This carport will produce 110kW – the equivalent of over 25 household systems!
The existing carport at the campus (pictured below in the middle of the car park) has already helped us to generate 11% of the total energy consumption for the campus.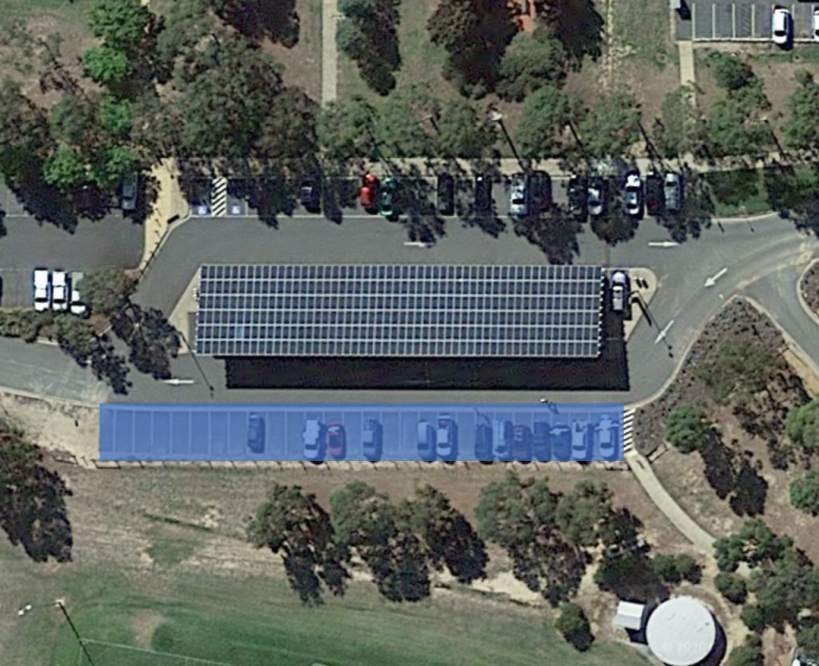 Construction impacts:
The southern section of the car park will be fenced off from late October however the rest of the car park will remain open.
For more information on La Trobe's Net Zero program, visit www.latrobe.edu.au/netzero