More than one billion mammals, birds, and reptiles across eastern Australia are estimated to have been affected by the current fire catastrophe.
Many animals and plants have been incinerated or suffocated by smoke and ash. Others may have escaped the blaze only to die of exhaustion or starvation, or be picked off by predators.
---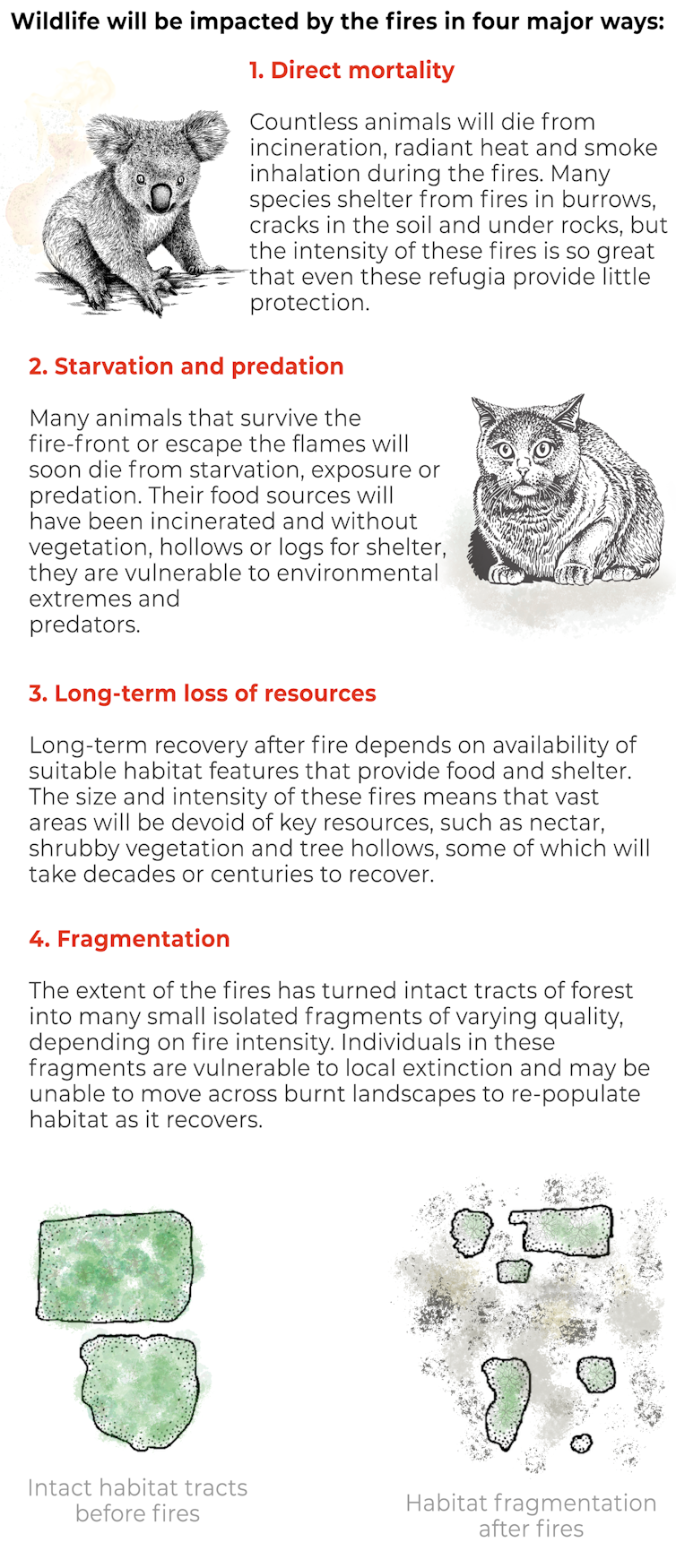 ---
But even these huge losses of individual animals and plants do not reveal the full scale of impact that the recent fires have had on biodiversity.
Plants, invertebrates, freshwater fish, and frogs have also been affected, and the impact of the fires is likely to be disproportionately greater for threatened species.
---
Read more: A season in hell: bushfires push at least 20 threatened species closer to extinction
---
To delve deeper into the conservation impact, we used publicly available satellite imagery to look at the burnt areas (up to January 7, 2020) and see how they overlapped with the approximate distributions of all the threatened animals and plants listed under the Environment Protection and Biodiversity Conservation Act.
We restricted our analysis to the mediterranean and temperate zone of south-east and south-west Australia.
The bad news
We found that 99% of the area burned in the current fires contains potential habitat for at least one nationally listed threatened species. We conservatively estimate that six million hectares of threatened species habitat has been burned.
---
This story was written by Jim Radford, Aaron Greenville, Michelle Ward, April Reside, Ayesha Tulloch, Brooke Williams, Emily Massingham, Helen Mayfield, Hugh Possingham, James Watson and Laura Sonter, and originally published on The Conversation.