Music was playing softly and the sun was shining on Samantha Lane as she wove her way through the canals of Ghent, Belgium.
"It's a memory that I'll never forget," she said. "I couldn't believe I was there."
Experiencing Belgium's canals had always been high on Sam's bucket list, and she was finally ticking it off. And it was all thanks to a short overseas program offered through La Trobe Abroad.
Sam spent four weeks living and studying in the city of Lille in the North of France. Positioned right near the border, she was able to explore Belgium in her free time with friends she met through the program.
As a second year Psychology student at La Trobe, Sam was able to undertake the program during the mid-year break. She found out about the program after visiting a stall at market day at Albury-Wodonga Campus.
Life in the North of France
Sam's Cathedral-like host University, with its brick frontage and striking arch windows complemented the city of Lille perfectly.
"Lille had so many beautiful restaurants and bakeries, so often after school we would go and grab some crêpes or some ice-cream," she said.
Sam's apartment was just a short bus ride away, where she lived with other students from the program.
"We had a beautiful park behind our apartment block, so we had some nights where we had a traditional French dinner – wine, cheese, baguettes and good company! It was so much fun."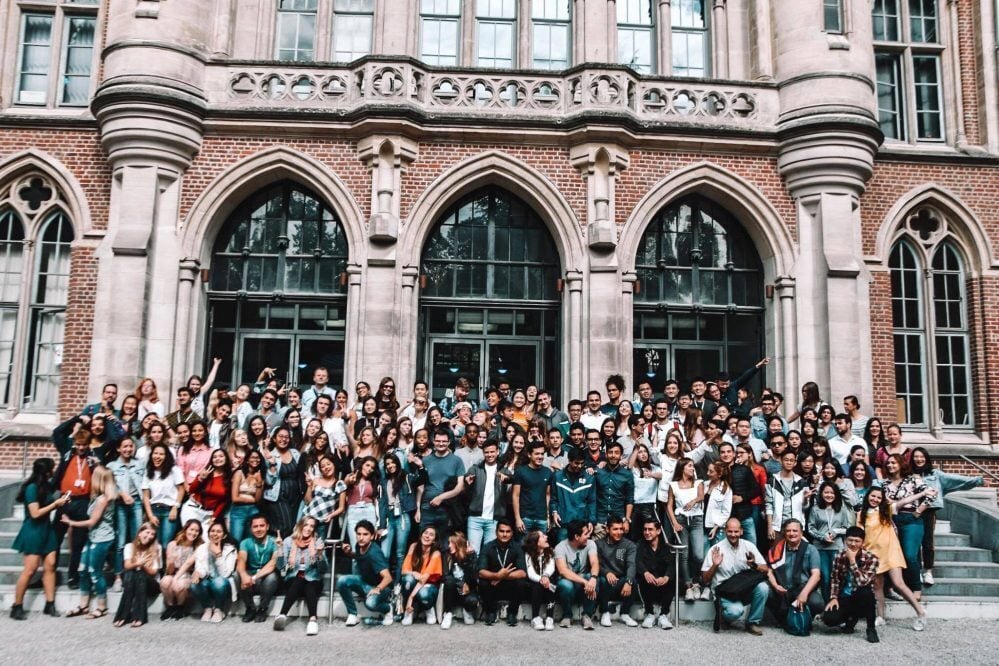 The group hung out after class each day and became fast-friends. Students from all over the world took part in the program, including Mexico, Argentina, Canada, America, Taiwan, India and, of course, Australia.
"I honestly loved going to classes every day to see all my friends," she said. "We all had something in common – we were all studying abroad! So that made it really easy to get out and explore the new city we were in, because we all wanted to make the most of this amazing experience."
Sam travelled with her friends to the cities of Brussels, Bruges, Ypres and Ghent.
"It was amazing to see another European country right next to where I was staying, but with quite a different culture," she said. "Also, Belgium waffles are delicious! I also got to go to Amsterdam for a weekend, which was an absolutely incredible experience."
Witnessing first-hand how the French live their day-to-day lives was fascinating for Sam.
"It's the little things that you notice, like how they embrace each other when seeing a friend, or even the beautiful accordion musicians in the street.
"Also, French food is amazing! We constantly ate crêpes, and drank French wine, and ate French cheese."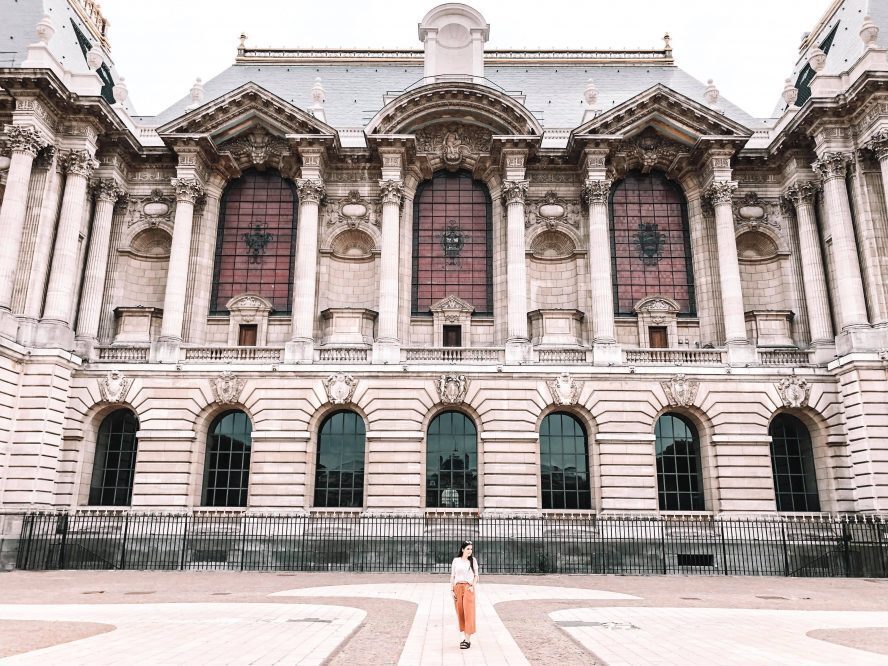 Why YOU should go on an overseas short program through La Trobe Abroad
"My time overseas has absolutely made me more employable in the future working in psychology," said Sam. "I got to speak with international students, and discovered how their health systems varied from country to country. It really gave me a global perspective, and an insight into cultural differences around the world. I will take these new perspectives into my future career, and I hope it will make me a more considerate professional.
"I really couldn't recommend a short overseas program more! Often people are scared to study abroad because they think that they have to go for a whole Semester or even a year. But I thought 4 weeks was a fantastic amount of time.
"I was there long enough to fully immerse myself in the culture, and actually live in the city like a real university student, without missing any of my studies back home.
"You also meet the most amazing people from all over the world. It was heartbreaking to say goodbye to my friends. We became so close living and studying together, but now I know that I have friends that I can visit all over the world.
"Also – when are you going to get another opportunity like this ever again? Getting to fly across the world and live like a university student, meeting tonnes of other people just like you, in another country and all while getting to travel around and see the world! I simply couldn't let an opportunity like this pass by, and you shouldn't either."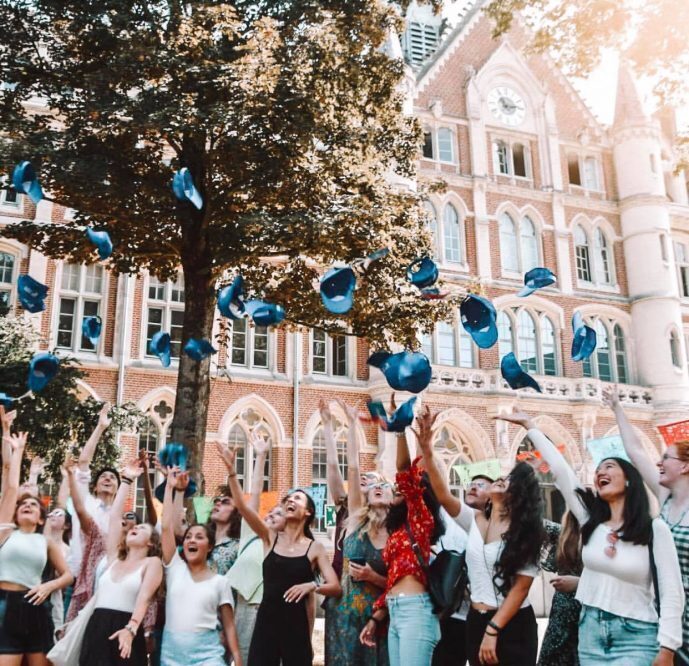 Learn more about exchange and speak to experts at the Global Lounge
Get your exchange questions answered by experts, or drop in to a relevant information session.
The Global Lounge (located at Bundoora Campus' Career Ready) and Bendigo International Office will be closed for the end of year on Wednesday the 18 December 2019. They will reopen again on Monday 10 February 2020. You can contact the team via email at studyabroad@latrobe.edu.au during this period. Find out more here.
Share your exchange story with MyLaTrobe
If you have an exchange story you'd like to share, email mylatrobe@latrobe.edu.au