In the market for a new job? Or perhaps you're still looking for the skills that'll give you an edge over competition at that all-important interview?

The Careers and Employability team at the Shepparton campus wants to connect students with these job and workshop opportunities.

Shepparton Campus Jobs Board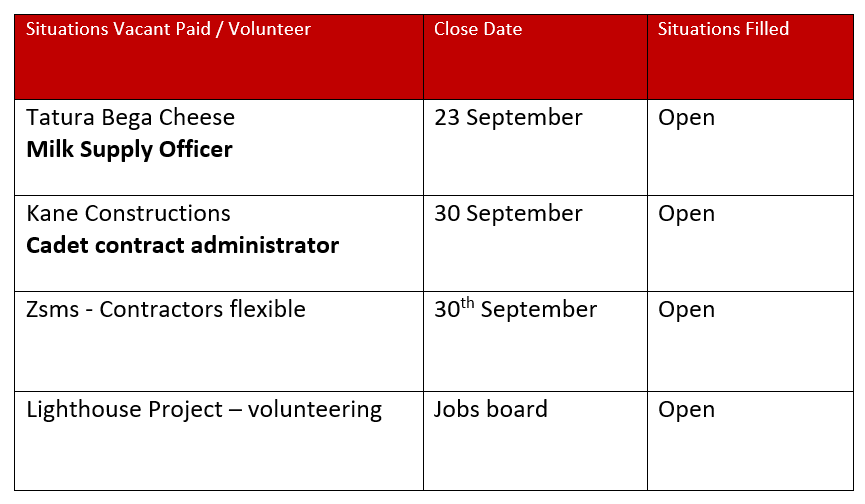 For a first point of contact, try office number 205 at the Shepparton Campus, where you can pick up a position description and perhaps gain a bit of insight about what each role requires.
The wonderful Cathy McKenna is there to help. She's also got drop-in times: Monday, Tuesday and Thursday at 11.30 in the Student Lounge.
If you can't attend the campus in person, then reach Cathy McKenna via email at careers.shepp@latrobe.edu.au, or on phone number 5820 8630.
She's waiting to hear from you with any careers-related question.
Remember to keep your eye on the Careers Hub page for any upcoming employability opportunities and workshops.

Oh, and your Campus is home to its own Career Ready Club. Become a member and you can network, join free activities and develop a portfolio that'll mean you're ready to roll once graduation comes around.