The Uni Podcast is back in Shepparton this week [insert cheers and merriment here]!
We picked the brains of some familiar faces on Campus about how to manage University study commitments, which are no doubt piling up by this point in the Semester.
PLAs and all-round legends Mariam Mgoter and Jasleen Kaur were more than happy to explain how they go about handling readings, assignments, industry placements and exam preparation (sometimes all at the same time).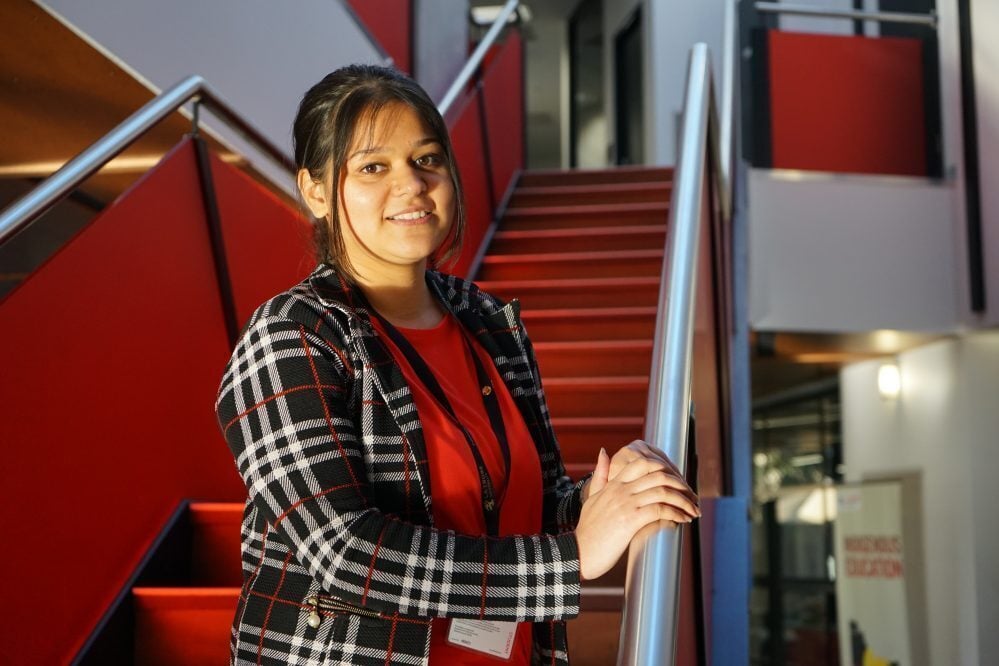 And if you think these high-achieving students who are engaged in their community don't suffer from stress too, then think again.
"I do have times where I feel like I'm juggling lots of balls, and sometimes I drop all the balls!" Mariam says on the Uni Podcast.
Jasleen also tells us about the differences between studying in Australia and in India.

"Back in India, there are just exams that are written – no oral presentations, no assignments like that. I hadn't even used Excel or PowerPoint! Everything was so different for me. I don't know how I survived the first semester of my first year."
But don't let us spoil it for you: make sure you listen to the latest ep on iTunes, Spotify or SoundCloud.