At La Trobe, you are not alone. It sounds like a cliché, but it's 100 per cent true. There are people and places you can go to for help so that studying doesn't feel insurmountable!
Some of the best points of contact are our Peer Learning Advisors, fellow students who know their way around a textbook or a uni assignment.
We asked Iris Ambrose, Shepparton's Associate Lecturer for Student Learning, to tell us why it's so good to seek the support of a PLA – or head up to the Learning Hub for some help.
We think you'll agree that her tips are mightily useful!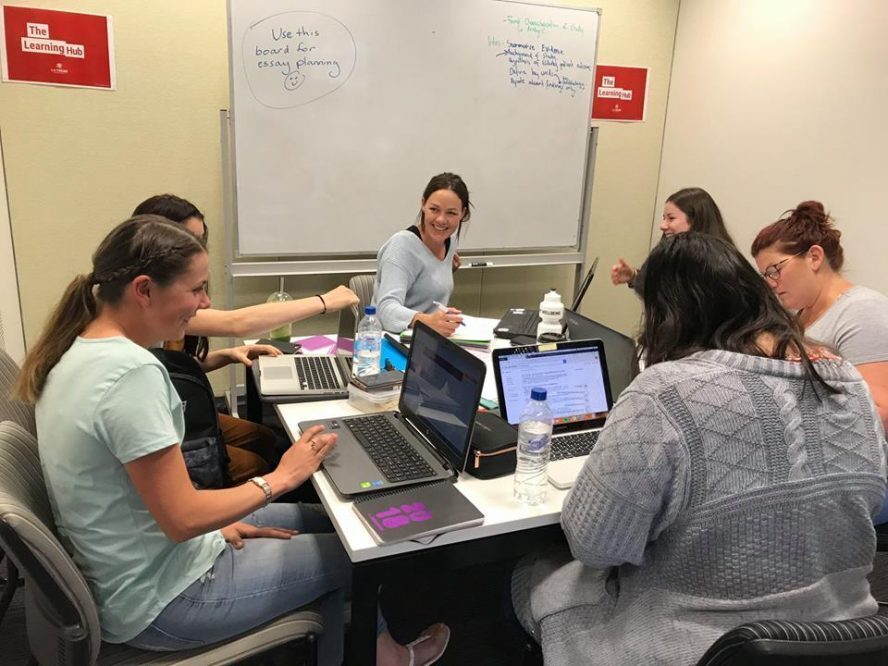 Iris' tips:
"If students are having trouble with a particular subject the first port of call is to see a PLA – downstairs near the lockers."
"Sometimes a PLA is able to explain an assessment task clearly for you. They might have done your subject when they were in first year."
"PLAs can also help with referencing and essay structure – all students need this type of support in their first few semesters so you won't be the only one asking for advice."
"Even if your writing is going well, it is useful to have an experienced student to look over your essay to ensure you have answered the question being asked."
"The upstairs Learning Hub space is where students can meet a tutor (subject support, Student Learning, Academic English) or to meet as a study group."