Hawra Warasi's pathway to studying Early Childhood and Primary Education might not have been straightforward, but it has certainly been rewarding.
The Shepparton student beams with excitement when she describes her passion for teaching young children.
"It's cute working with kids, because they actually listen to you," she says.
"People say, 'They won't listen to you', but you've got to find a way to make that happen."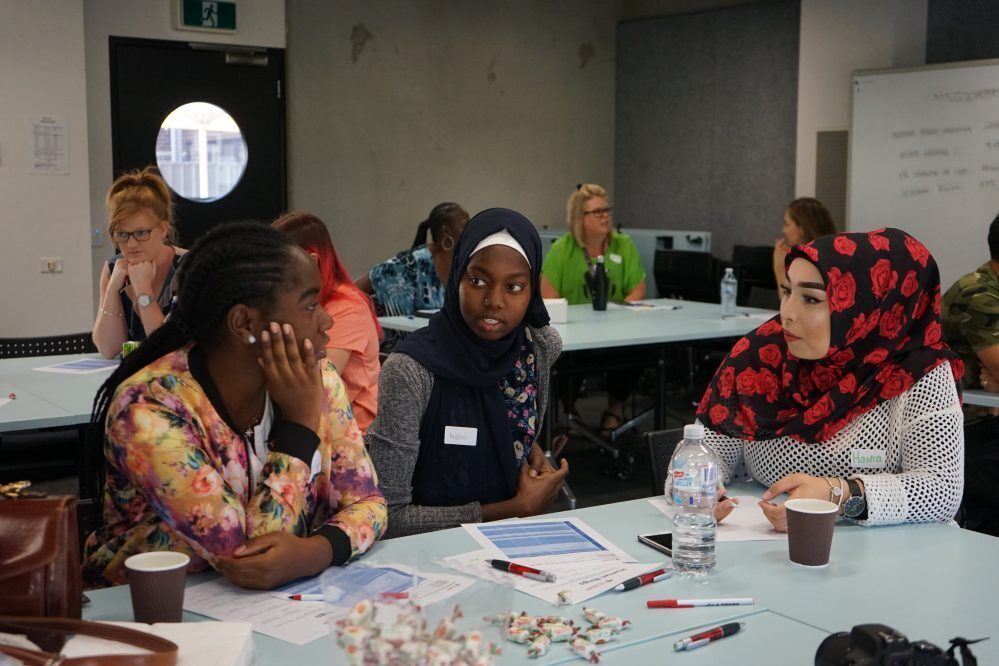 Although Hawra was determined to study Education after leaving high school, she didn't immediately gain entry into her preferred course.
So she sat down with staff at the Shepparton campus to work out another way of achieving her goal.
That's how she came to study a Diploma of Arts. Not only did the course help gain her entry to the Bachelor program, it also earned her credit points towards the degree.
Casual jobs at a local high school and at the Victorian School of Languages were yet more evidence Hawra was committed to a future in teaching.
She eventually hopes to teach Arabic to prep and grade one students.
Now enrolled in the Bachelor of Early Childhood and Primary Education, Hawra says her experience last year has actually come in very handy.
I learned a lot of things about first-year uni students, and I have a better idea now coming to Education," she says.
"I made new friends and now I know everything at campus. I'm even a student ambassador and student facilitator."
Asked what advice she had for students disappointed about not receiving their first offers, Hawra says: "There's always somebody in the university who will sit there and take their time just to help you – all you have to do is ask."
But she's quick to add that you've got to put in hard work to help achieve your goals.

When someone asks you to do something, like fill out paperwork, you don't take three or four weeks to get it back – if they're taking the time for you, then you should be putting in some effort," she says.
"If I put in effort, the people who helped me put in more effort too."
If you're in Hawra's position and want to learn more about the pathways available you, you might like to go online and book a one-on-one consult with one of our Future Students staff members.
Alternatively, you can drop in to your campus' Future Student centre.

For Shepparton, you can call the campus directly: (03) 5820 8600