You might remember that earlier this year it was announced that all La Trobe's student unions and associations (think LTSU, WSA, BSA) would be rolled into one big organisation next year.
Ahead of the change, there are student forums happening on all campuses to hear your feedback.
This week, it's Shepparton and Albury-Wodonga's turn.
See below so you know where to go and when to turn up. These are your associations, and so your voice ought to be heard!
Shepparton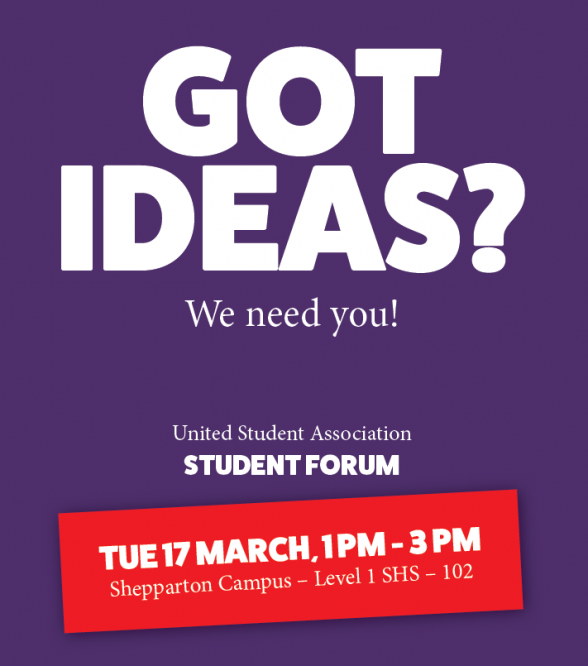 Where: Level 1 SHS 102
When: Tuesday 17 March, 1pm-3pm
Albury-Wodonga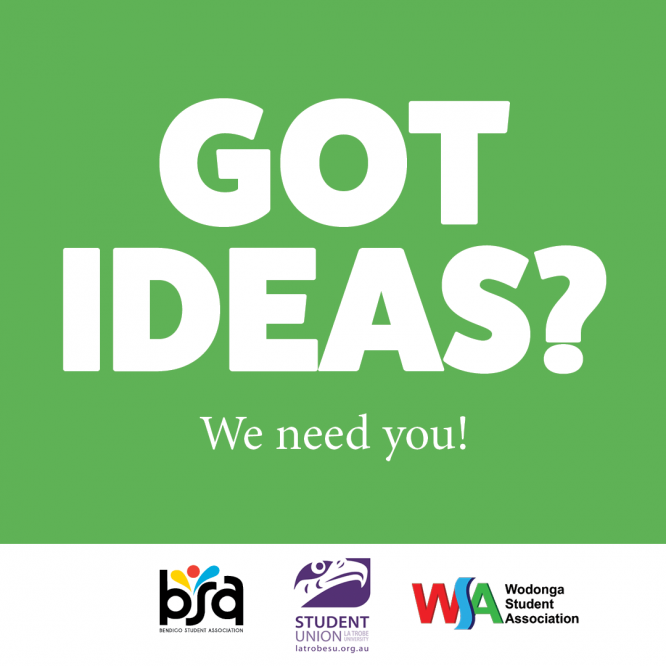 When: Wednesday 18 March, 12.00pm-2.00pm
Where: La Moka Café