"I felt like I fitted in from the beginning," says Rhys Lias when asked about why he enjoys studying at La Trobe's Bendigo Campus.
The third-year student took a year off after high school before taking his place in the Bachelor of Education. He used that time to work two jobs in his hometown of Echuca.
But he says he remained determined to return to study after the 12-month break.
"It was really refreshing and I came back to my studies in 2017 ready and raring to go," Rhys says.
"I was motivated and adamant about getting into the studies after that year.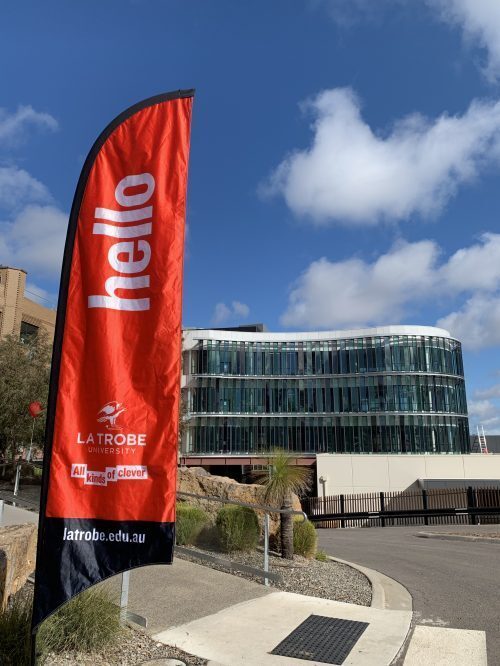 "I found the transition to study to be rather easy."
So what's Rhys' advice for people coming to Uni after time away from study?
Firstly, join a club or society.

He's currently the Vice-President of the Bendigo Christian Union and says it's been terrific to connect with people who have similar interests.
"I really like that there's so many groups tailored to people's interests," he says.

"I'd really recommend people who are struggling to fit in or have a lack of social connection to find a club – you'll easily make friends, you'll establish networks."
He also says O Week is a really good chance to wrap your head around University life and study.
"In particular, I found that the academic workshops were helpful for becoming reaccustomed to the long-forgotten study mode," Rhys says.
"At a glance, they may appear to be tedious, but they reinvigorate your study habits and introduce you to a range of concepts that will benefit your studies throughout your degree."
While he now calls Bendigo home, he enjoys living and studying in close proximity to Echuca.
He returns there every week for his work as part of the I CAN Network, an organisation that offers education and mentoring to young people on the Autism Spectrum.