Wise ASSC blog intern, Kelsey, shares tips for beating procrastination to get the job done.
We've all experienced procrastination at some point in our lives; that moment where you look at a task and think "I'll do it tomorrow". And sometimes putting things off for a day isn't the end of the world. Other times though, especially for tasks that have deadlines, like assignments, procrastination can leave you feeling more stressed and overwhelmed.
But once you figure out how to stay motivated and stop procrastinating, you'll feel great and be ready for anything! Over my years at uni I've found strategies to organize myself that I wish I'd known when I first started, and hopefully some of these hints will help you to put off procrastinating for good!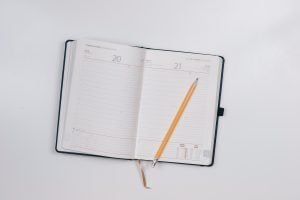 Use lists
One of the things that leads me to procrastinating is when I feel overwhelmed by the amount of work I have, so I make a list! Sometimes you can feel like you have a lot to do because the same tasks keep bumping around your head and getting confused with other tasks. Sit down and make a list of all the things you need to do. Then separate the tasks into categories according to their priority. Top priority tasks are those with a strict deadline, like assignments. Next are important jobs like doing the washing or taking the dog for a walk; they need to get done, but not by a certain time. Last are the tasks that can be done at any time.
Then start working to cross things off the list; if you get sick of doing an assignment, you can take a break by taking the dog for a walk – that way you still cross something off your list! Once you've reached the end of your day or week, start a new list. Any of the tasks that you didn't get done because they weren't as important as others can be bumped up the list to make sure they get done this time!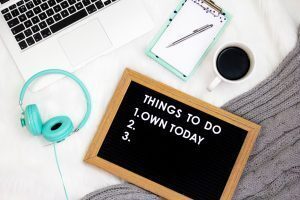 Create a timetable
Know how to use your time better by making a timetable! When you have one big task due, like an assignment, create a timetable of when you want certain aspects finished by. If you have 2 weeks to complete the assignment, maybe you'll want to have started researching within the first 3 days and have a draft by the end of the first week. This is where La Trobe's Assessment Planner can come in handy- simply input your due date and it will plan key assignment stages to complete until submission!
Read the requirements of an assignment (or any task) and make sure you understand them well before the task is due. This will give you time to ask a lecturer or workshop leader to explain the aspects you don't understand so that you're not overwhelmed when you start working on it!
There have been assignments that I've put off because I was worried that I didn't know how to complete them, and when I finally started I realized how easy they actually were and wished I'd started earlier so I wasn't as stressed! This problem is easily fixed by making sure you understand the requirements early on.
Ask for help
Sometimes procrastination can be a sign of stress or anxiety; if you find that you can't get yourself to stop procrastinating, it may be worth seeking support from friends, family or La Trobe's free Counselling service to help you get yourself motivated and organized!
The Wellbeing team are also running a workshop on Procrastination and Perfectionism on Tuesday 25 August, 2pm-4pm. This is great opportunity to understand why we get stuck and how to get around it!
Good luck to all the procrastinators out there, and get ready to start doing things today (not tomorrow)!