I was so keen to create the same impact and help others who were new like me and help them adjust to their new life in Melbourne."

Pooja Ganesh, La Trobe International Student Host
Originally from India, Master of Management (Human Resources) student Pooja grew up in the Middle East and lived in Toronto for a large part of her life, before travelling to Australia to study at La Trobe.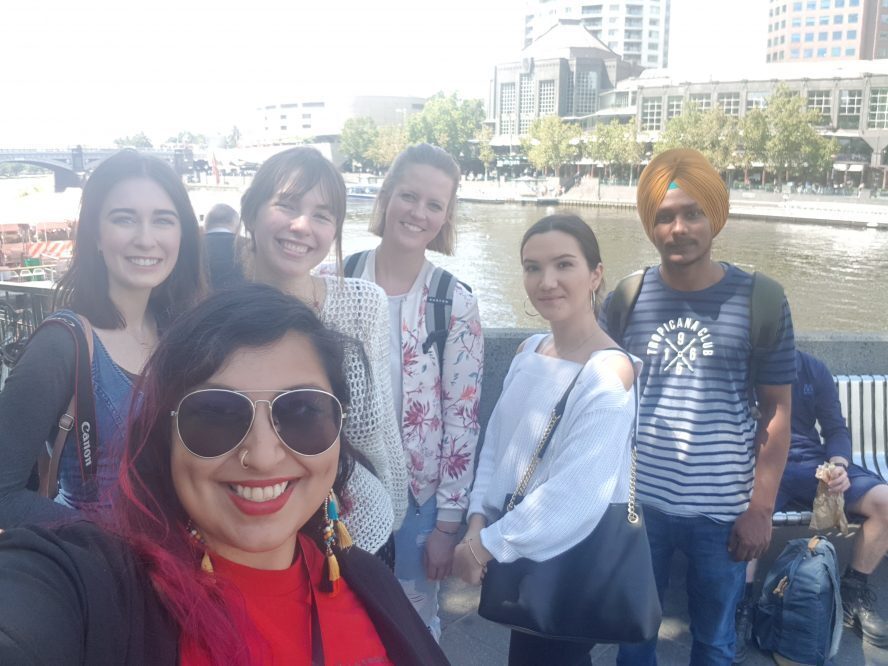 Pooja felt welcome in Melbourne right away, as International Student Hosts introduced her to University life.
"It was a very exciting time for me as I was leaving home for the first time and was keen on learning new subjects, living in a new country and I was excited for all the new people and activities I was going to be involved in. It taught me independence and self-reliance.
"I was so keen to one day become an International Student Host, so I could create the same impact and help others who were new like me to adjust to their new life in Melbourne."
What was the most challenging thing about moving to Australia?
"It was challenging to be self-reliant and manage parts of life on my own such as bank accounts, food and looking for part-time work in a new country. However, I was very excited about making new friends, getting involved in the community and being part of social clubs as part of the University experience."
What are the top things you'd recommend a new student see or do when they arrive in Melbourne?
"I highly recommend just strolling and exploring the Melbourne CBD within the free tram zone. It is so vibrant listening to live music, walking through Hosier Lane, and enjoying Wednesday nights at Queen Victoria Market. Or you can always join us on our city tour during Orientation.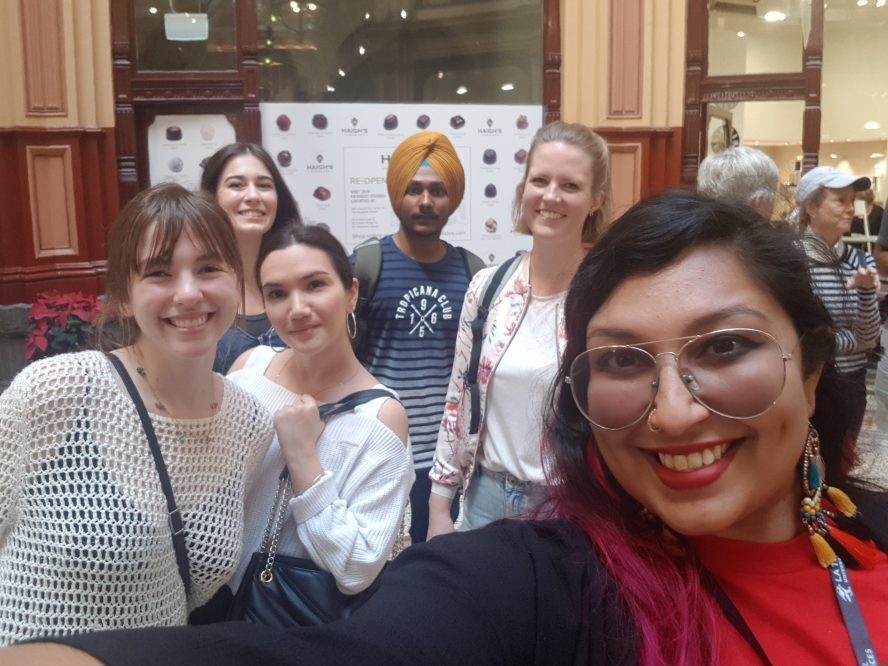 What questions did you have when you arrived at La Trobe?
"I wanted to know what I could complete prior to travelling to Melbourne such as setting up a bank account, how to commute in Melbourne and how to get a phone sim. I was also keen in finding accommodation near my campus that was within my budget."
What are the benefits of becoming an International Student Host?
"Being a Student Host is a great way to be of value to the international student community, as well as to make new friends, help new students feel like they're a part of La Trobe University and to ease their transition.
"You get to add value and provide service to new students, make friends, sharpen your skills and gain experiences for life.
"I made some lovely friends through the host program who I still see around campus and are in some of my classes too.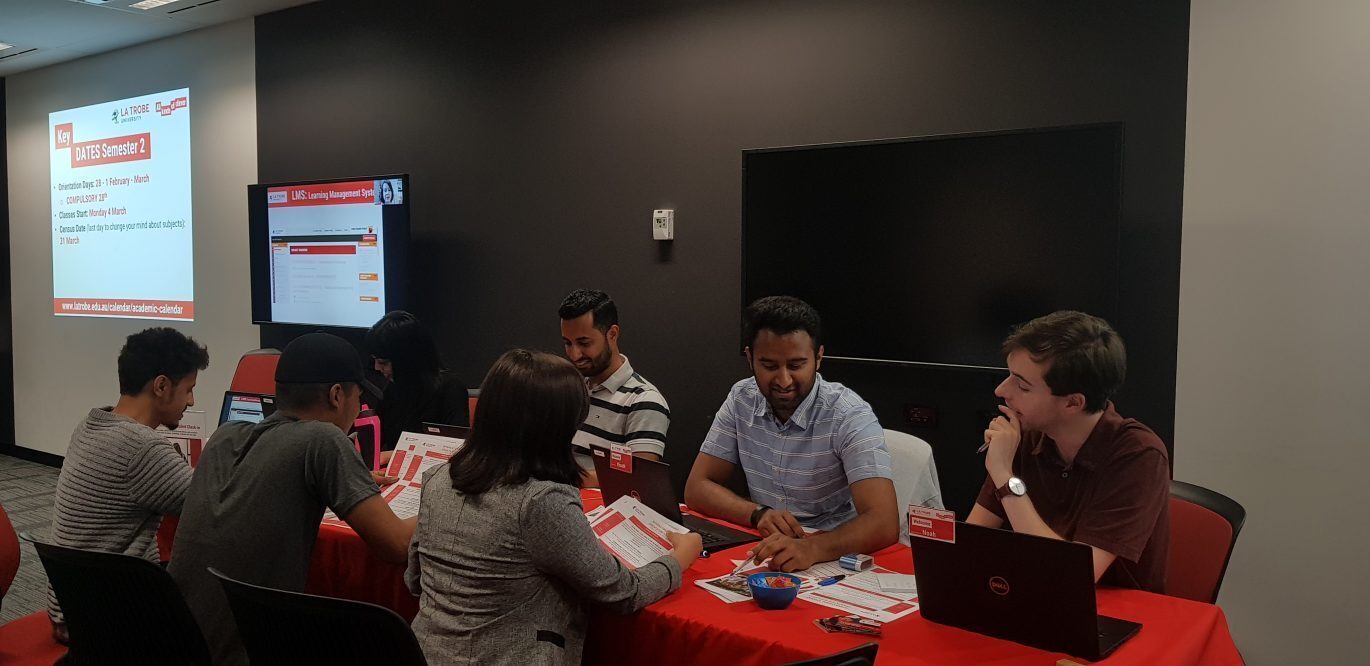 "I really enjoyed helping students feel at ease, helping them get organised and being able to share my own experiences and learnings with them. I enjoyed working with the host team and sharing knowledge of what La Trobe offers its students as well.
"I felt like I was giving back to my community, and was able to build my leadership and problem solving skills, all while making memories for life."
If you had one piece of advice for new international students at La Trobe, what would it be?
"To use all the resources available to you academically, never be scared to ask questions and explore beyond where you live and get involved on campus."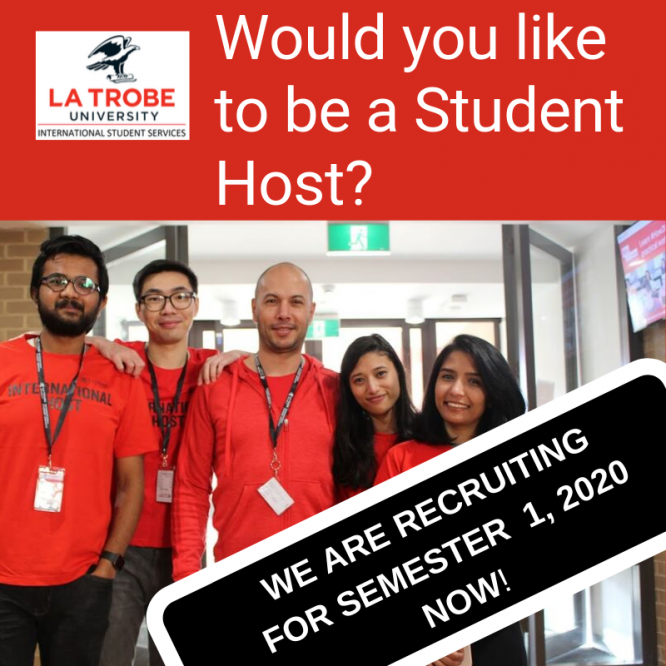 YOU could be our next International Student Host!
La Trobe International is looking for current La Trobe students who want to become a Student Host during the International Check-in and Orientation period (17-28 February 2020) in Semester 1, 2020.
Both domestic and international students can apply to become an International Student Host.
Don't miss out. Registration closes on 20 October 2019. Learn more about the program and how you can apply here.