It's official: the Bendigo Campus' brand-spanking-new Engineering and Technology Building is open!
Okay, okay… those of you on campus this Semester will know it's been up-and-running for a little while now.
But on Friday, leaders from the University, state and federal MPs and industry representatives all gave the state-of-the-art facility their tick of approval (not to mention unveiled the all-important ceremonial plaque!) at an official ribbon-cutting.
Pomp and ceremony aside, the real story here is the advantage this building will give students like you, who may be aspiring scientists and engineers.
Take Emily Goode, for example: the Engineering PhD candidate is already using the ET Building's resources for her research into Water Sensitive Urban Design Analysis.
Let her explain how the new facility is a game-changer for Bendigo.
Connecting with community – and each other – makes our graduates Career Ready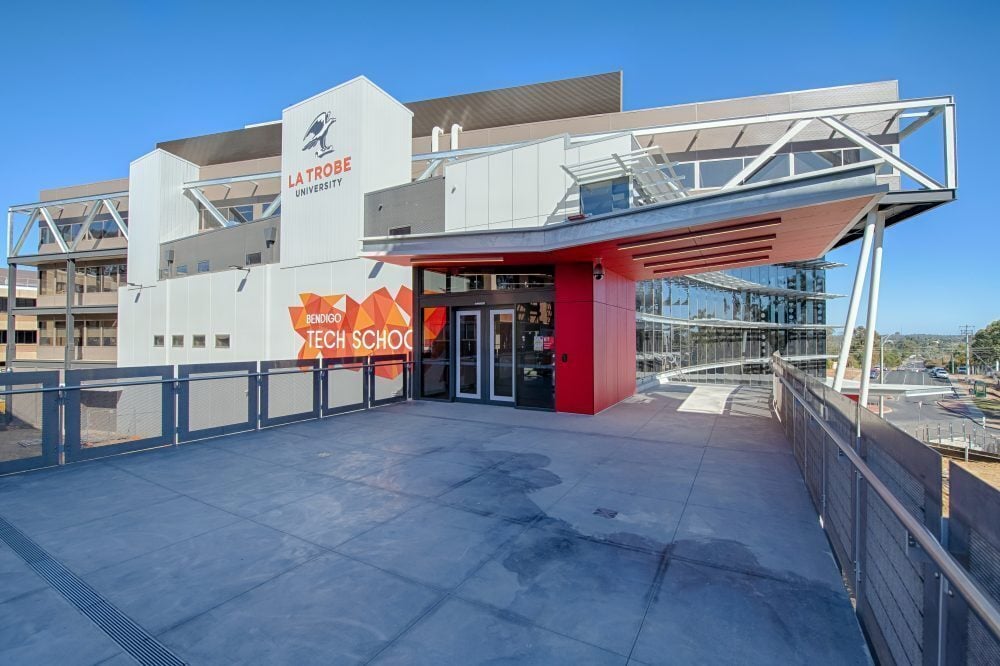 The ET Building locates all sorts of different disciplines under the one roof.
"That allows students to start mingling with other year levels, and really build a comradeship with those older students and lecturers," Emily says, expecting new students will use the opportunity to find mentors in their chosen field.
"By building relationships with each other and with industry before we graduate, we can increase our employability and the movement of ideas into the community."
By bringing together all those expertise, imagine the innovations that are bound to occur!
"Growth in the community and society starts with a growth in knowledge, and as part of that, we need to make sure that the equipment we're using is up to industry standards," Emily says.
And because the ET Building's technology is top-notch, potential employers know La Trobe graduates are entering the workforce armed with the most up-to-date knowledge possible.
Emily is also full of praise to the staff she's worked alongside.
"I had the benefit of being mentored by lots of female lecturers during my undergraduate years, particularly my supervisor, Dr Bandita Mainali."
Academics can put theory into practice inside their classrooms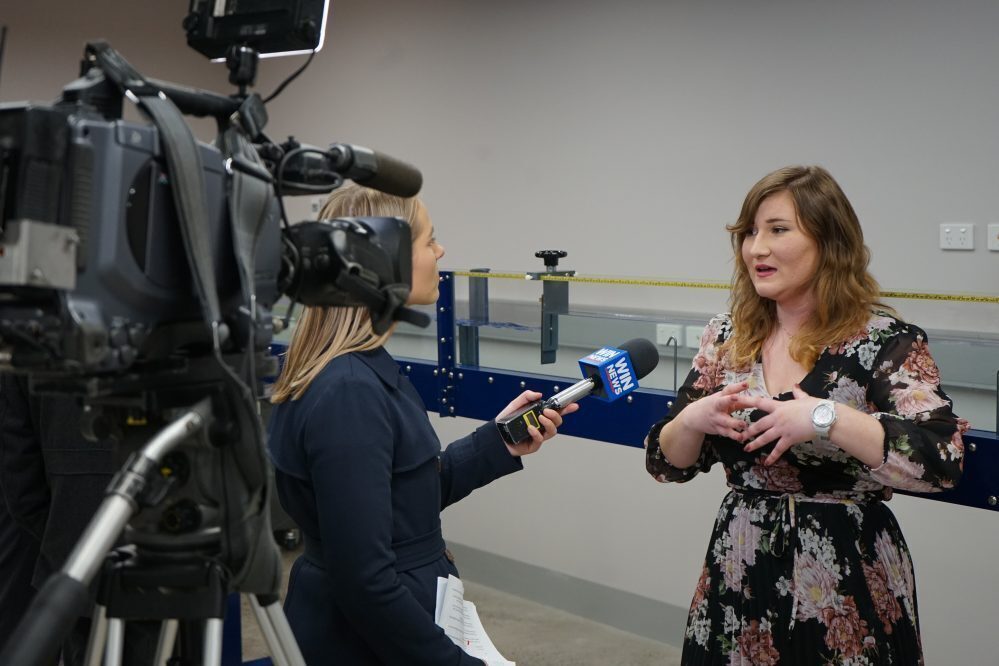 On top of her PhD research, Emily is also teaching Engineering subjects at La Trobe.
Fortunately, the building's workshops are full of equipment that gives students the hands-on experience she believes is critical for learning.
"It's one thing for me to explain buoyancy and pressure in a classroom, it's another when I can show a student how that happens with the equipment," she says.
"Tell someone something, they'll forget it.
"If you give them hands-on experience, they'll remember it."
Primary and secondary students get up-close look at STEM studies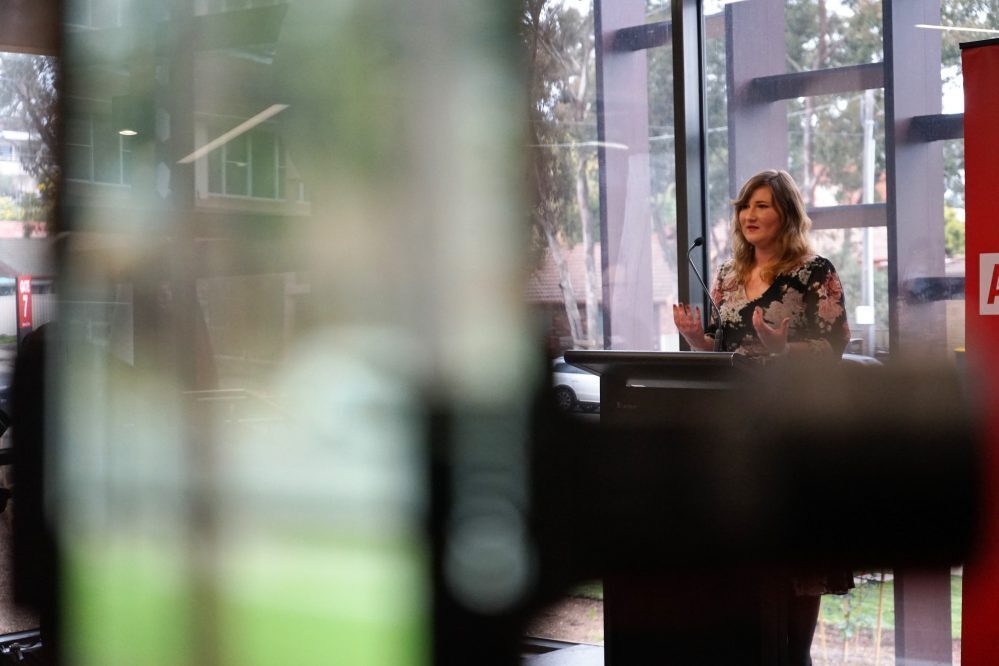 She's also passionate about getting younger people excited about science, technology, engineering and maths (STEM) subjects.
In fact, Emily counts herself lucky that her high school offered VCE Physics, where she was introduced to the idea of Engineering.
That's why she's excited that the building's third floor is home to the Bendigo Tech School, which offers STEM learning opportunities to local school students.
"When the primary students and high schoolers are walking around the facilities, they actively see people at university working in these STEM subjects and see the practical application," Emily says.
"This really opens doors to the next generation of high schoolers and to our engineers that are coming through."
There's real benefits to the local community
Emily's research is already making a difference to people in Bendigo – and around the world.
During her Honours year, Emily developed a system whereby water providers could detect which of their pipes needed replacing, and in what order.
The project has been rolled out at local utility provider Coliban Water.
"Most of our pipes went in around the late 1960s, early 1970s, so we're reaching that 60-year point (when they need replacing)," she says.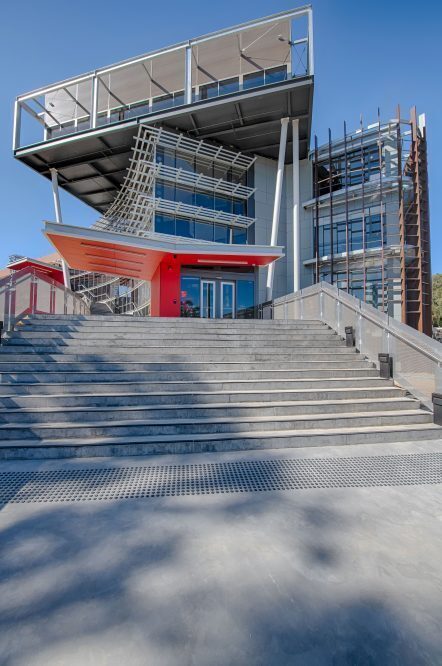 "Based on how they were performing in certain areas, and when they were put in, we could estimate when they'd break down – so we could prioritise which pipes were replaced."
Even her PhD has real-life applications in the world directly outside the ET Building.
Emily is investigating how water management can be done in a way that is not just technologically simple, but socially and economically beneficial.
"Traditionally, water management for engineers has been, 'Let's remove the water as quickly as possible'," Emily says.
"But we should value the social benefits too."
She points to nearby Kennington Reservoir, just one kilometre from the Campus, as one example of a water management tool that's bringing people together through its natural habitat setting and walking trails.
Another plus? This technology is cheap, so it can be replicated around the world in areas that need it most.
About the building:
Contemporary four-storey glass and steel structure inspired by the nature of the courses to be taught within.
Features include a strong wall and floor space, that allows civil engineering students to conduct multi-axis structure testing for simulating real-world loading scenarios; as well as a 15 metre high vertical, dynamic storage system that arranges itself to maximise efficiency by detecting the highest items on each shelf.
State-of-the-art teaching spaces, academic workspace accommodation, and high-tech laboratories equipped for experiments in manufacturing and industrial engineering, advanced materials, civil engineering, and robotics.
The third floor of the building is home to the state government-funded Bendigo Tech School.