Are you halfway through semester and feeling like Orientation was a lifetime ago? Don't worry – you can access On Demand Orientation content!
These sessions will allow you to learn more about uni life at La Trobe. You'll discover tips for learning and career success, how to make friends through clubs and societies, support services and more.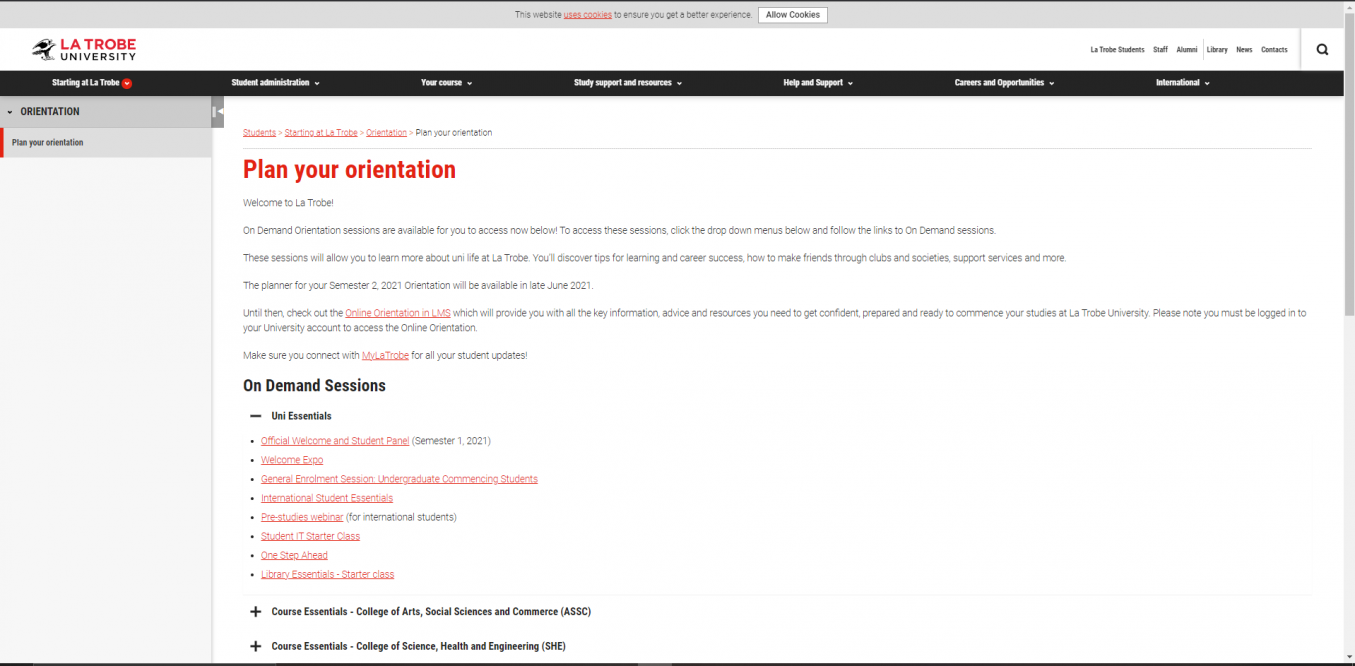 Linked directly from the Orientation Homepage, or via now.latrobe/orientationplanner On Demand sessions are sorted into the following categories for easy access.
On Demand Sessions
Uni Essentials
Course Essentials – College of Arts, Social Sciences and Commerce (ASSC)
Course Essentials – College of Science, Health and Engineering (SHE)
Uni Survival and Success
Careers and Employment
Tours
Fun and Social
La Trobe's Student Engagement team are developing more resources for you to access information about the opportunities for support and success whilst studying at La Trobe University.