A vaccination clinic operated by Austin Health is open at La Trobe's Melbourne (Bundoora) campus as one of Victoria's State vaccination hubs. Walk-in appointments are available – a booking is no longer required.
The Clinic is located near Car Park 6 and currently operates 8am – 8pm, 7 days a week
From 7th March 2022 the operating hours will change to 8am – 3pm, 7 days a week
The vaccinations are free and can be administered to anyone aged 12 or older. The clinic administers first doses, second doses and boosters as required.
Please note the clinic site is not wheelchair accessible and may be difficult for people using walking aids – for accessible sites visit www.coronavirus.vic.gov.au or contact 1800 675 398.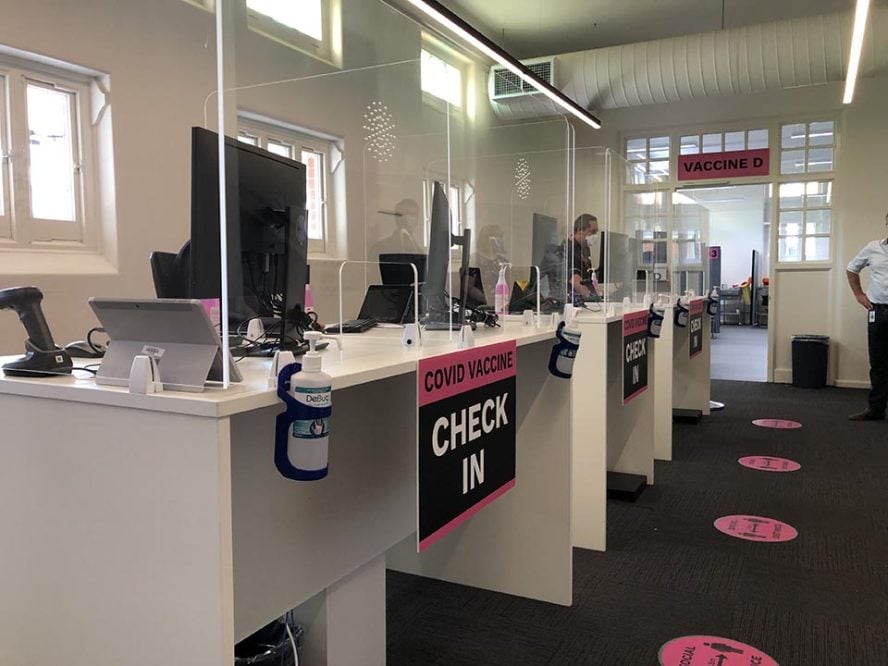 Changes to Car Park 6, Car Park 12B
To support the operation of the COVID-19 vaccination clinic, La Trobe University has allocated some car parking spaces at the Bundoora Campus to Austin Health.
The northeast corner of Car Park 6 is designated only to vaccination clinic attendees and staff. Car Park 12B is designated only to vaccination clinic staff. Signage and traffic management will be in place to provide direction for students, staff and visitors.
There is still plenty of parking available in Car Park 6 to accommodate La Trobe students, staff and visitors to the Indoor Sports Centre.