The new vaccination clinic operated by Austin Health has now opened at La Trobe's Melbourne (Bundoora) campus as one of Victoria's State vaccination hubs.
The new clinic will be able to vaccinate up to 2,000 people a day and will offer AstraZeneca, Pfizer and Moderna.
The first batch of appointments came online via the Victorian Government's booking portal on Thursday 30 September 2021 and were quickly booked out. More appointment slots will continue to be regularly added, so keep checking the booking website https://portal.cvms.vic.gov.au for availability at the new La Trobe vaccination site as well as the many other locations throughout Victoria.
The Clinic is located near Car Park 6 at our Melbourne (Bundoora) campus and will operate 7 days a week, from 8am-3pm.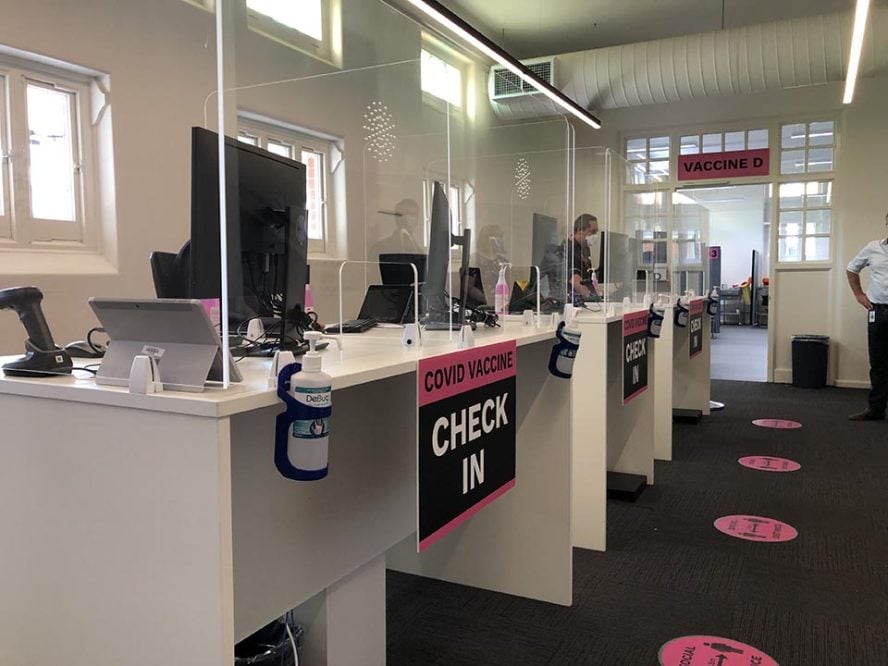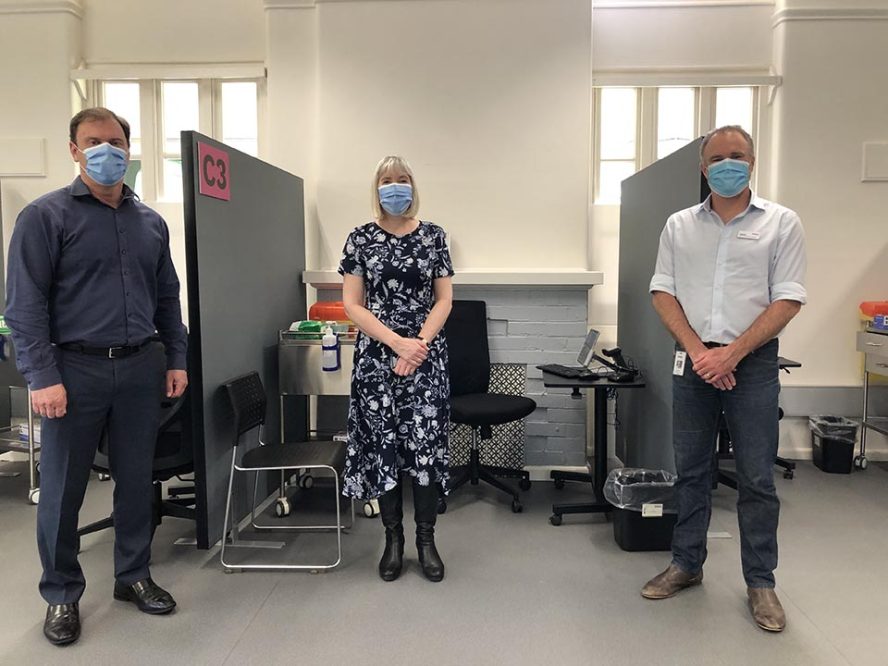 Please note the vaccination clinic site is not wheelchair accessible and may be difficult for people using walking aids – for accessible sites visit www.coronavirus.vic.gov.au or contact 1800 675 398.
Changes to Car Park 6, Car Park 12B
To support the operation of the COVID-19 vaccination clinic, La Trobe University has allocated some car parking spaces at the Bundoora Campus to Austin Health.
The northeast corner of Car Park 6 is designated only to vaccination clinic attendees and staff. Car Park 12B is designated only to vaccination clinic staff. Signage and traffic management will be in place to provide direction for students, staff and visitors.
There is still plenty of parking available in Car Park 6 to accommodate La Trobe students, staff and visitors to the Indoor Sports Centre. A reminder that parking on campus is free of charge until the end of 2021.