Meet La Trobe Bendigo Human Services/Social Work student Megan Berger, who travelled to Malmö University in south Sweden for a five month Exchange program. Inspired by her cousin's overseas study, Megan decided to take the plunge.
"Hearing about my cousin's experiences, I knew there was an opportunity for me to go on Exchange in my first year. I checked out my course handbook and it confirmed there was an opportunity for exchange and so I went from there. I contacted the people that could help me make it a reality.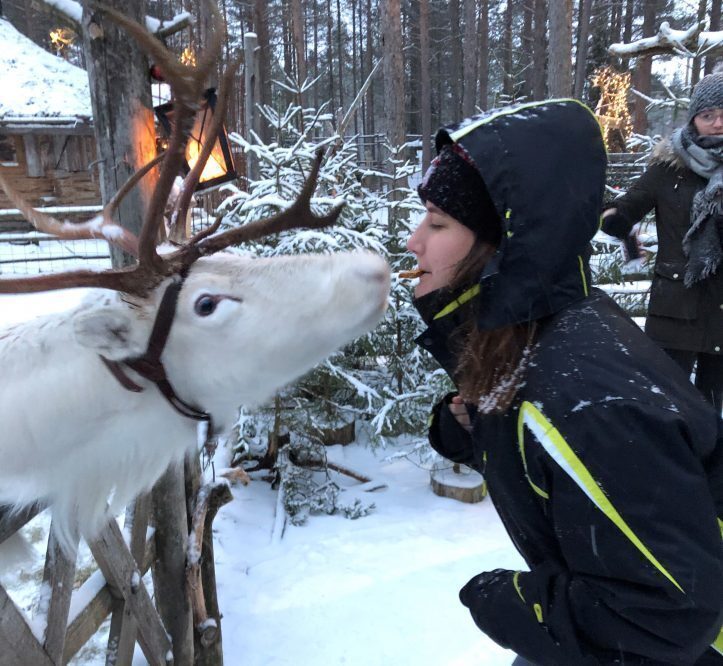 Uni life in Sweden
Malmö is the third biggest city in Sweden, but to me it was relatively small. It was very flat, so riding a bike around was the best (and most fun) option for transport.
The University itself was in the heart of the town, there were three separate buildings, and some were along the waters edge. Each building had great views of the city, and one even had a roof top garden.
Malmö university is only twenty years old, so all the buildings are really modern and comfortable to study in. I was accepted to stay in the student housing called Rönnen. This was about a 15 minute bike ride from uni, as well as the city centre. The supermarket was a two minute walk from where I lived so that was really convenient. Everything being just a bike ride away was really handy – Copenhagen was only a 30 minute train ride, too.
Friends that became family
Malmö had a student-run program called ESN. These guys organised trips for Exchange students to travel around Europe as a group. I went on the snow trip to Lapland (Finland) and on a sea battle which went from Stockholm to Tallinn (Estonia). I was also one of two Australians in my class and we were the only ones not from Europe, so you can imagine how they wanted to pick our brains on how we live and about social work.
On my floor, I lived with 25 other students, and there were five floors. You can imagine how many people I met at parties, or just passing through Rönnen. I was also assigned a buddy before I arrived, so I already had a familiar face before I landed which was really handy. I hung out with him a few times and got to know his lifestyle as well as meet his friends. I also made friends within my course. We are all going through the same experience and the class allowed for us to work in groups and get to know each other better .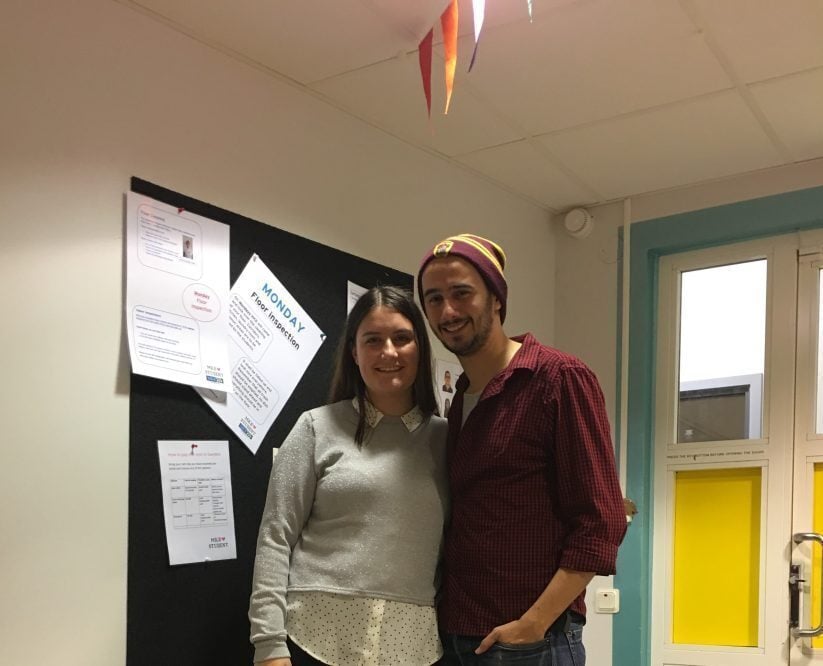 One of the best moments for me on Exchange was Christmas. It was such a surreal feeling, my first one away from my family, away from home, away from my 'normal'.
My floor had organised a family dinner, where we would all cook something that was from our home countries, so we could all have a Christmas dinner together. We also organised a 'Secret Santa' and limited our presents to anything that could still fit in our suitcases.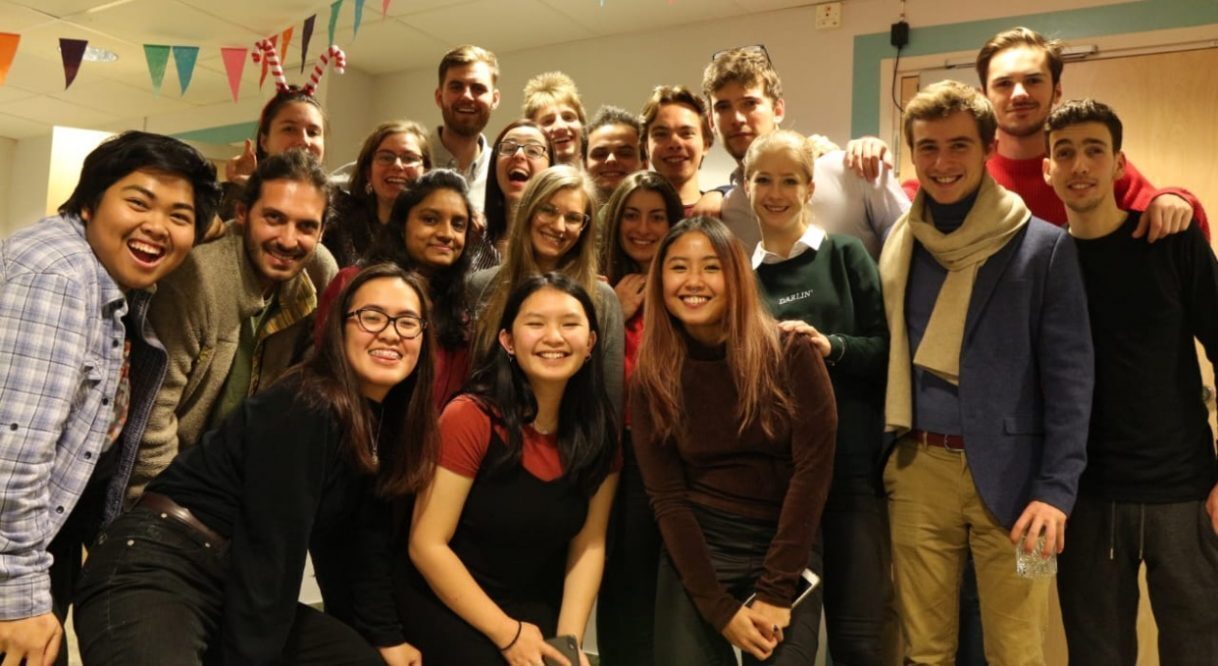 I remember sitting at the table eating dinner and just looking around at my new family. The people I have lived with for four months. We had experienced so much together. Everyone was laughing and trying all new foods and I was just like wow, I cant believe I'm here, I cant believe my time is almost up with these people."

Megan Berger, La Trobe student
At this time people had already started to go home and I still had a month left. It hit me that I might not see these people again and we will never have this time again. They taught me so much about myself, they helped me when I was down, made me laugh more than ever, we became family and I think we all began to tear up knowing out time was almost up. As hard as it was to leave my real family in Australia, I'm so glad I got to spend this monumental time with these people.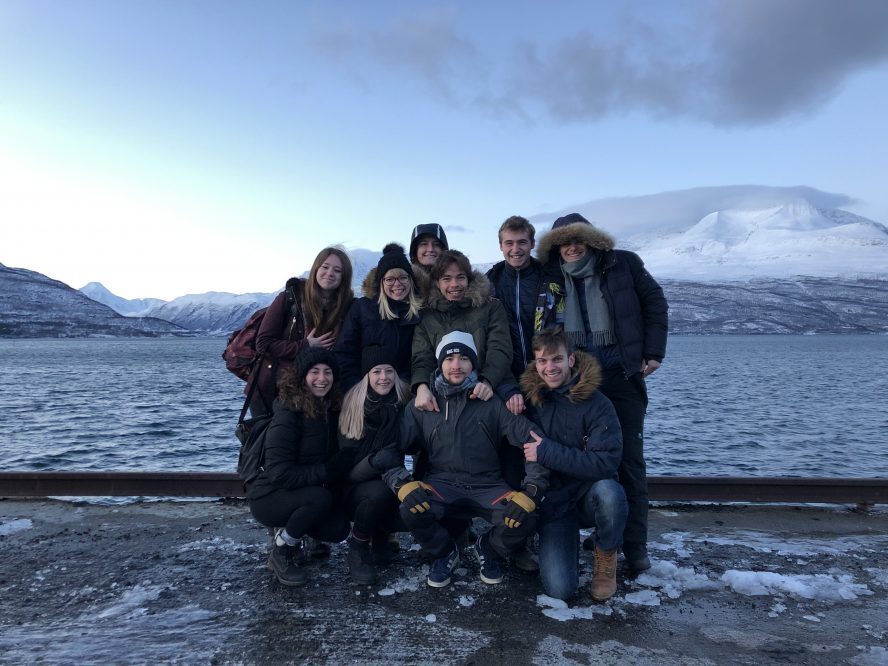 Uniquely Swedish experiences
I experienced a lot of traditional food in Sweden and I really got to experience what it is like to live like a Swede. Their lifestyle is so different to mine but it's just so hard to explain how – you really have to experience it to fully understand.
I also went to the ice hockey a fair few times, watching the Malmö Red Hawks. I've never watched ice hockey before and I am a big lover of sport, so when I found out about the ice hockey, I was there. It was so fun! The crowd really gets into it and I enjoyed the Swedish chants, even though no idea what they were saying.
It was a great to see the capital city of Sweden, Stockholm . It's very different to Melbourne. I also visited an old castle and the Ale's stones which was interesting.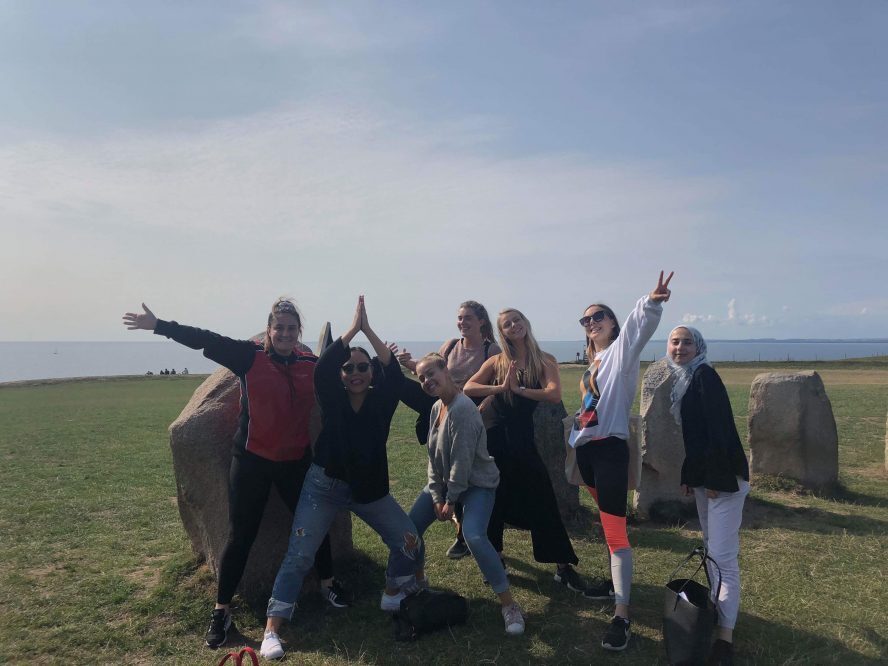 European adventures
I went to Denmark, Finland, Norway, Estonia, France, Poland, Hungary and Italy! And obviously travelled around Sweden too, I explored a lot around Malmö and also went to Stockholm and Lund, as well as smaller towns.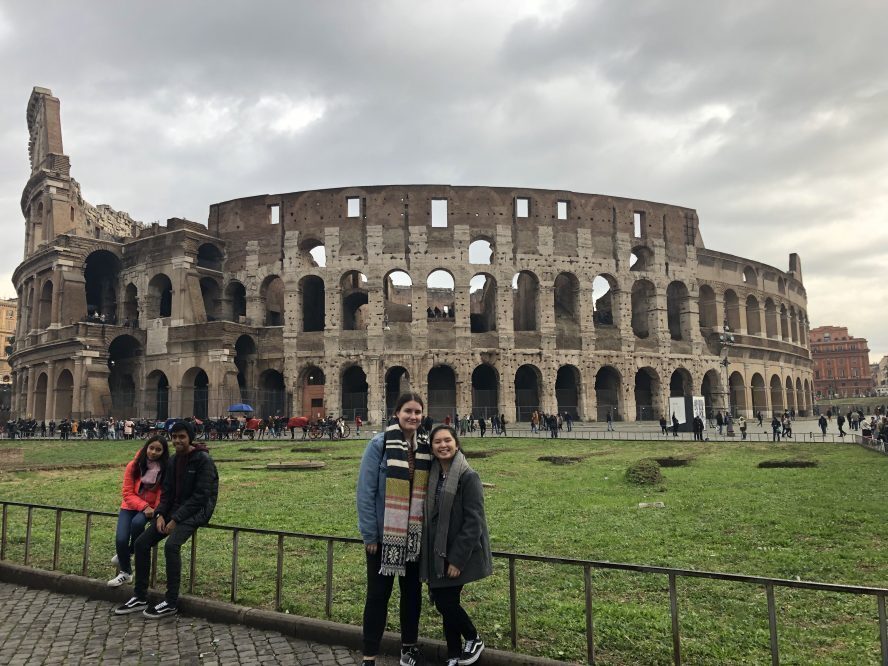 Why YOU should go on Exchange
If you're questioning whether you should go on Exchange. My answer is: Absolutely!
You never know if you will get this opportunity again to study in a different country. There's so much funding available and it's so easy to do while you're at Uni.
You'll make a whole new family and will be connected to them and your host country forever. It's a home away from home.
Youll learn more about yourself than ever. Some of the challenges I had to overcome I never thought I could do.
Exchange has given me so many life lessons. I have learnt to be stronger, more independent and more willing to take things head on. It taught me to be more understanding of people and how to communicate when things get tough."

Megan Berger, La Trobe student
The lessons I learnt on Exchange are so useful for social work. It's a tough job as I can imagine and sometimes people wear you down. Social work is so diverse and learning in another country has given me a new perspective. It's shown me that all countries have different problems and issues and we need to work together to help everyone."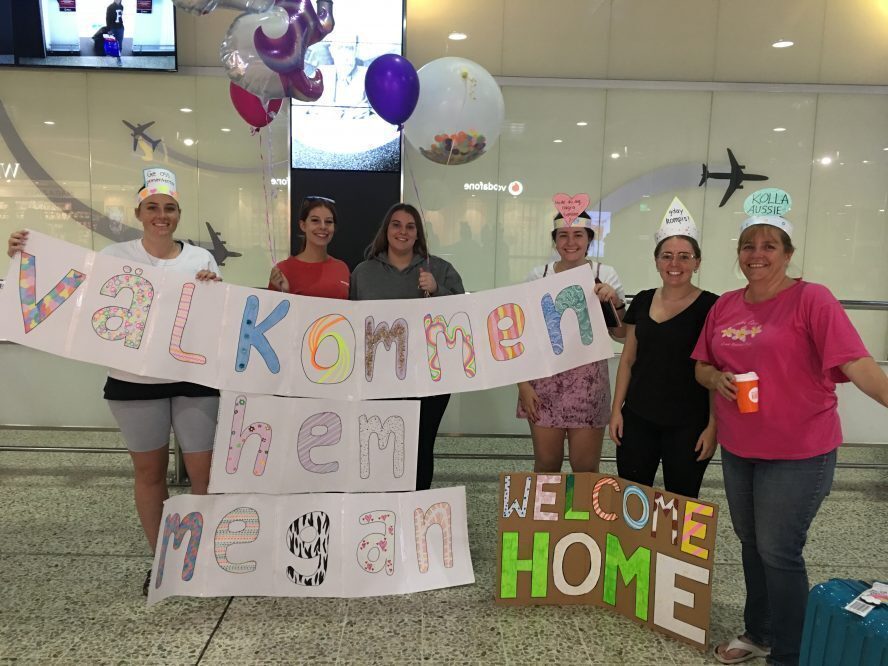 Inspired?
Find out more about the amazing Exchange opportunities on offer at La Trobe and scholarships and funding options.
Deadlines for semester one, 2020 are fast approaching. Apply now and learn more here.
If you have an Exchange story you'd like to share, email mylatrobe@latrobe.edu.au