Getting to the end of your studies and wondering about where to go next?
If you're not quite ready for the world of work and you're thinking about further study, it makes a lot of sense to stick around at La Trobe.
You know your way around, have strong ties to the uni and there's a smorgasbord of really incredible postgraduate degrees waiting for you!

Starting this week, a series of online webinars will introduce you to some of those postgrad degrees: anything from a Graduate Diploma of Midwifery to a Master of Health Information Management and a Master of Community Development and Planning.
The webinars are hosted by academics from your course of interest.

Register for a webinar here and quiz the experts about course content and structure, graduate outcomes, the application process and about postgraduate life at La Trobe too.
You'll also hear questions from other students who are considering enrolment.
This time last year, Bendigo student Stacey Cockram was beginning to consider her postgraduate pathway. Now, she's finished a Bachelor of Outdoor Education and is one semester into a Master of Teaching!
Stacey was convinced to keep studying at La Trobe because she didn't want the added stress of re-learning the systems and structures at a new university.
Staying on a La Trobe has also meant maintaining close connections with the staff she's gotten to know over the journey.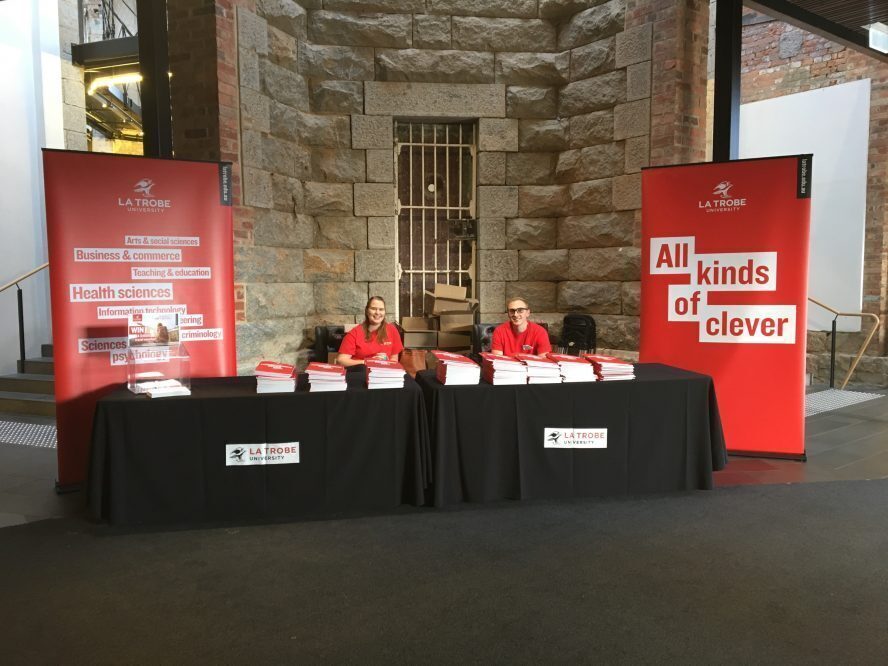 Knowing some of her Master of Teaching classmates from her undergraduate years has also made group assignments a breeze, Stacey says.
That's helped ease her transition to a more academically rigorous course.
"It's a much more academic workload for me, especially compared to Outdoor Education – it's a whole new level," she says.
Moving immediately into a postgraduate course immediately after graduation also meant Stacey remained motivated to succeed at University.
"I think if I'd had a break, I wouldn't have come back," she says.
"It was an easy enough transition – I had the summer off like the last three years.
"Your routine hasn't changed."
Interested in finding out more about a postgraduate course? Why not book a consultation with a course specialist.