What a year it's been for students at La Trobe!
At the end of a challenging year, we're taking the time to look back on the most popular MyLaTrobe stories of 2020.
Prepare to be moved, entertained, emboldened and inspired by the La Trobe students who generously shared their stories with us all.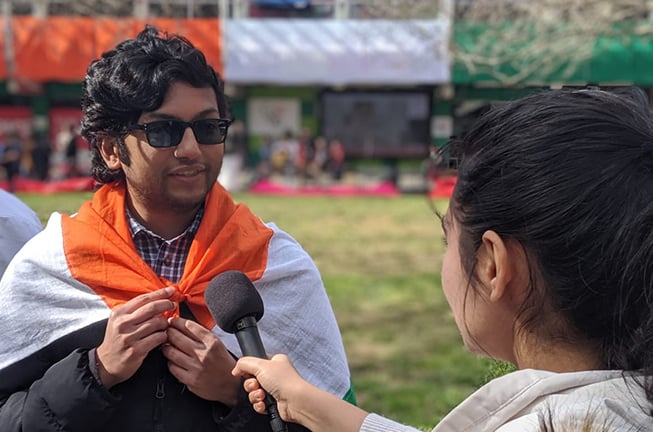 1. International student Sanket Joglekar reveals his advice for landing a graduate role
We caught up with recent graduate Sanket Joglekar, who secured a graduate role as a Business Analyst with VicRoads upon completing his degree. He shares his five pieces of advice for students preparing to launch their careers.
---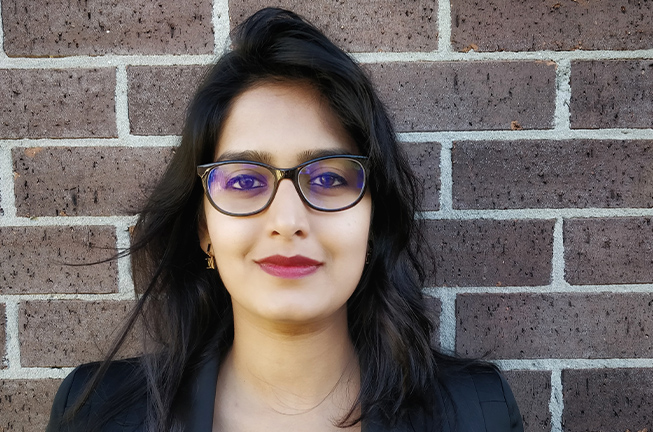 2. La Trobe graduate Prerna Singh's tips for international students on how to stand out to recruiters
The moment La Trobe's Prerna Singh realised she'd successfully secured a place in a leading graduate program will be etched in her memory for years to come. Read about that moment and how she made her graduate role application stand out from the crowd.
---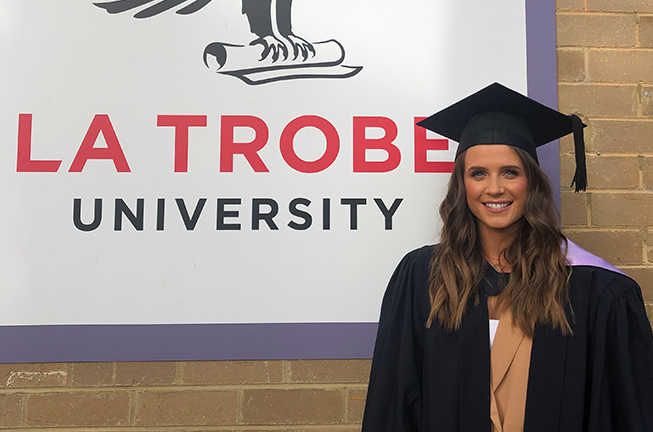 3. Top La Trobe Law graduate takes out Supreme Court Prize
Top Law student Emily Treeby reveals how her degree took her from Bundoora to Canberra and a whole host of other places too. Read about her internship placements, unconventional journey and how she built an enviable career straight out of University.
---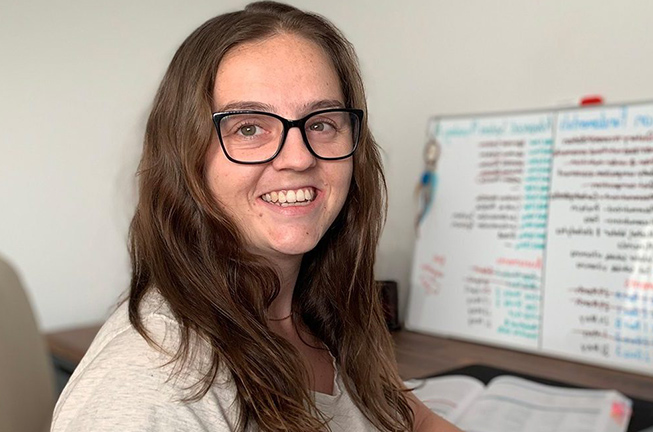 4. Food for thought: Nutrition student Jasmine tells us her 'game-changing' study hacks for balancing online study with raising a family
Bachelor of Food and Nutrition student Jasmine Howard has been studying online for two years now. A full-time Army medic, Jasmine needed a course she could complete at night or in her spare time. She shares her inside tips for online study with students who've had to shift to remote learning due to the pandemic.
---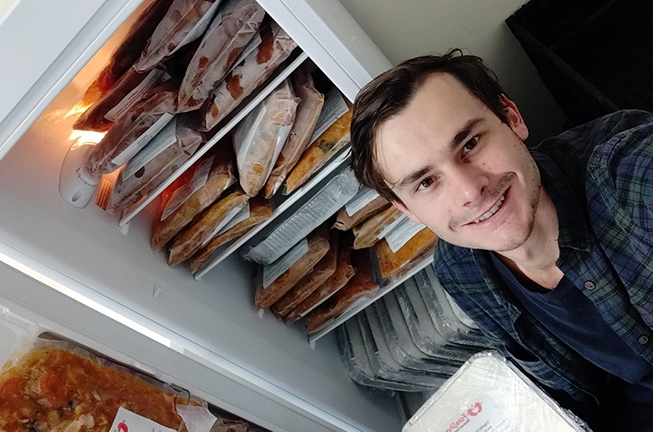 5. La Trobe students rally to provide free food for students in need
A group of La Trobe students stepped up to help out those in need during the pandemic, providing 1,500 free frozen meals to students at Melbourne Campus each week. Read the compelling reason why Laurence Cashin, President of La Trobe club Two Birds One Scone, is determined to improve food security for his fellow students.
---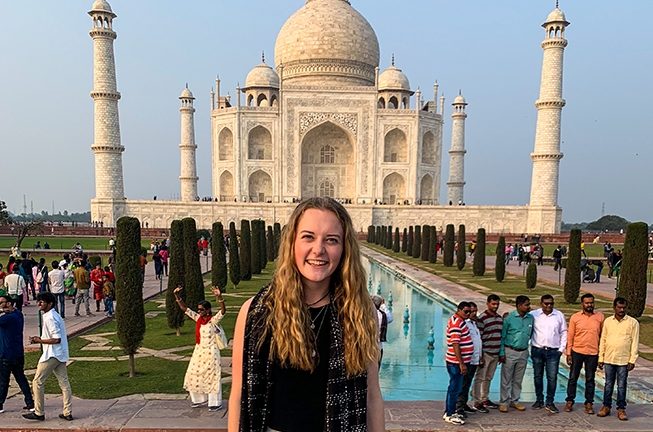 6. Ashley Eadon's adventure in India as a New Colombo Plan Scholar
Ashley Eadon's time in India has been nothing short of an adventure. She's traveled the country, met former Foreign Affairs minister Julie Bishop, danced at an Indian wedding and pursued her passion for sustainable development and human rights. Follow along with Ashley's journey overseas thanks to her New Colombo Plan Scholarship.
---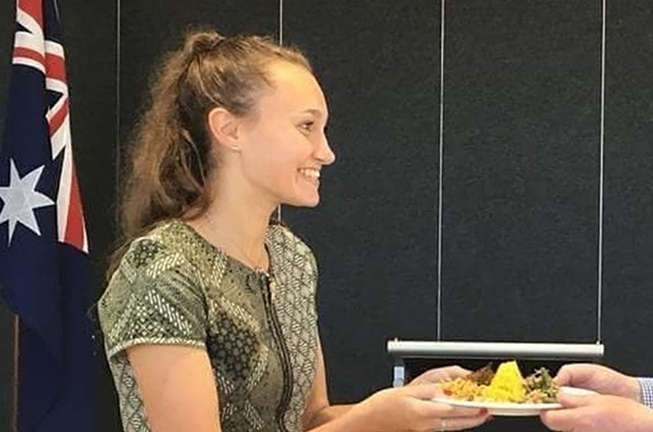 7. New Colombo Plan takes Zoe to the cultural heart of Indonesia – and earns her a shout-out from Julie Bishop
A chance meeting with the Australian Consul-General in nearby Surabaya led to two stints as a intern for Zoe with the Department of Foreign Affairs. She was the first student to intern at the department's brand new offices in Surabaya. Her East Javan stay even earned her a shout-out from the then-federal minister for Foreign Affairs, Julie Bishop.
---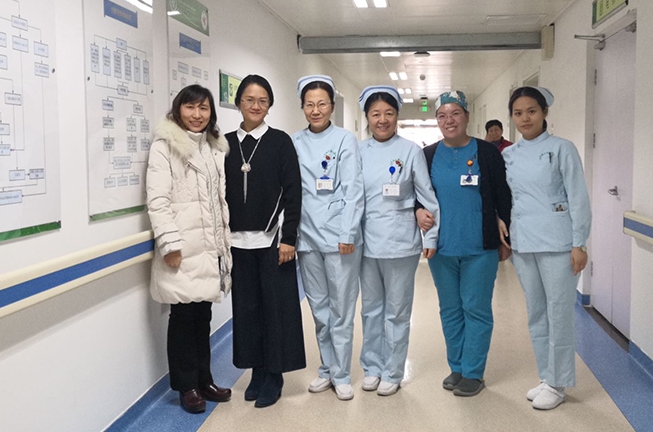 8. La Trobe academic acts quickly to get emergency supplies to medical staff fighting coronavirus in Wuhan
In January, 2020, when the COVID-19 (novel coronavirus) outbreak became a global emergency, La Trobe Senior Lecturer Dr Zhanming (Ming) Liang was at home in Melbourne preparing for Semester 1 Uni classes. Putting her public health knowledge to good use, she stepped up to support teams she once worked alongside in Wuhan to battle the virus.
---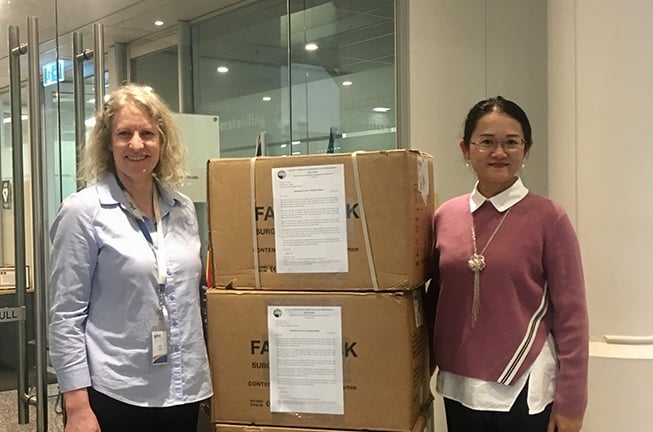 9. La Trobe academic delivers 65,000 surgical masks to Aussie frontline workers with help from Chinese-Australian community
As countries braced for COVID-19 to hit, the demand for protective equipment for frontline medical staff went into overdrive. A worldwide shortage caused many frontline workers to wonder if they'd be able to adequately protect themselves during the crisis. As the outbreak spread, supplies became increasingly difficult to access, including here in Australia. Rising to the challenge was La Trobe Senior Lecturer in Public Health Dr Zhanming (Ming) Liang and her friend Shawn Lin.
---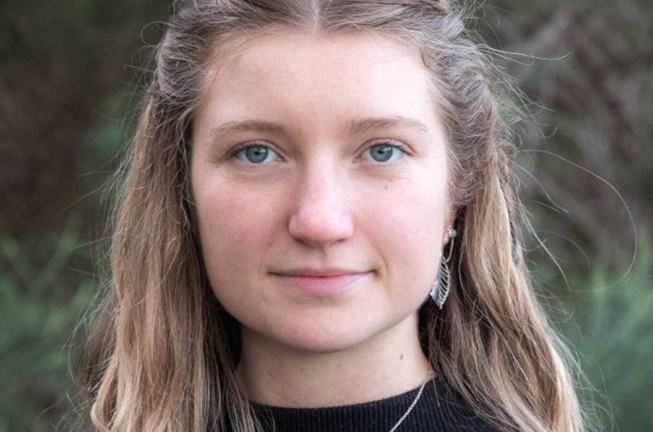 10. How a lecture at La Trobe led Katta to file a world-first climate change lawsuit
Student Katta O'Donnell has been juggling fifth-year Law subjects while fielding calls from reporters at the New York Times, ABC, Financial Times and The Guardian, all of whom are clambering for an interview with the 23-year-old La Trobe student. That's because in the same week she was starting a new semester of study, she also made history as the lead litigant in a world-first climate change lawsuit, the origins of which can be traced to a lecture she attended at La Trobe's Bundoora campus.
---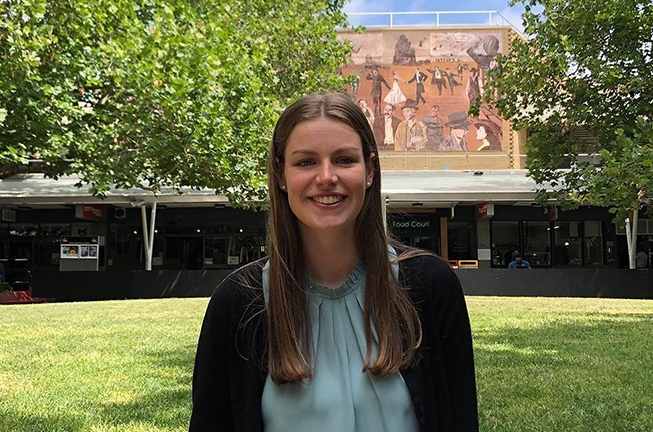 11. Melissa was tired of not having access to a female GP. So she decided to become one
Growing up in the tiny town of Marysville in Victoria's alpine region, Melissa Peart sometimes had to wait up to a month for an appointment with a female doctor. Melissa decided early on she wanted to help fill this health care gap for rural communities.
---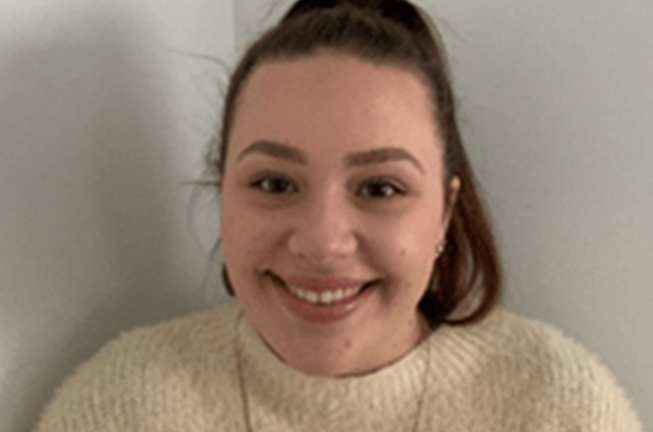 12. Adapting in 2020, how Zara became a Virtual Intern with an international company
2020 has thrown a curve ball to students. Those who were meant to go overseas, could not. So, what do you do? For Zara Protopopoff, it was switching up an in-country Overseas Short Program to a Virtual Internship through CISaustralia.
---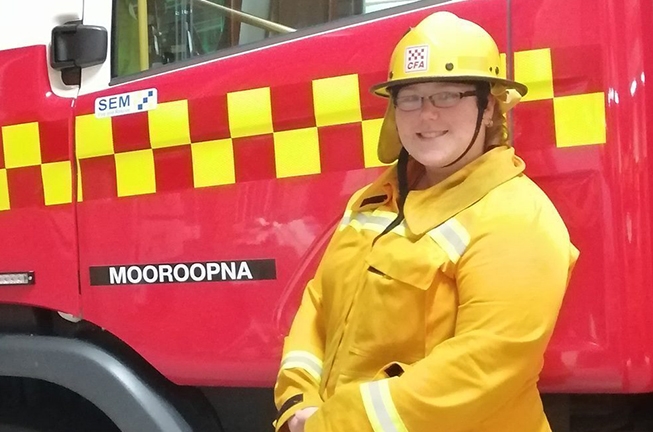 13. These La Trobe students are giving up their summer break to battle bushfires in their local communities
It was the 'black summer' that changed the way many Australians think of bushfires. Volunteer firefighters across the country boarded trucks and prepared for the worst, University students among them. MyLaTrobe caught up with two such students who switched their textbooks for a firefighting uniform, joining thousands of other volunteers working around the clock to extinguish the life-threatening blazes.
---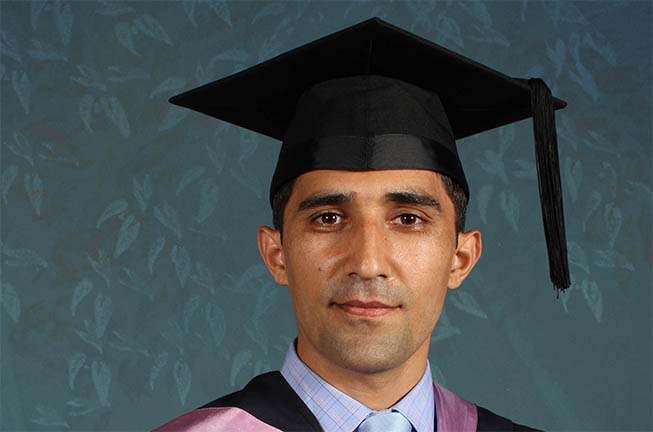 14. How La Trobe graduate Ezatullah Alam launched an education program for disadvantaged students in Afghanistan
La Trobe graduate Ezatullah Alam wasn't prepared to wait to start making a difference. Fresh out of his Bachelor of Laws/Bachelor of Arts degree at La Trobe, he decided to set up an education program in his home country of Afghanistan.
---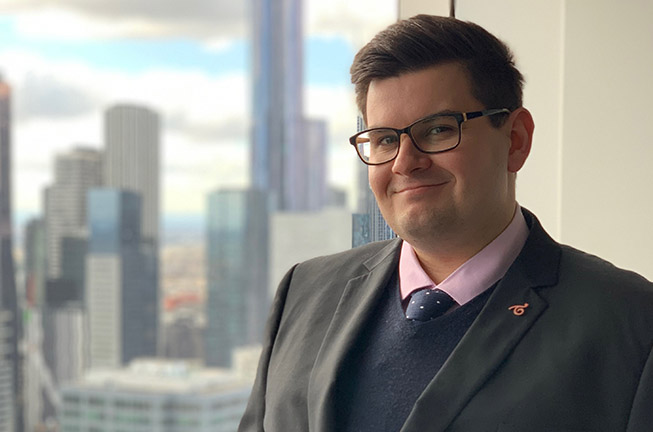 15. How the hacking of PlayStation led to third-year student Sam launching a career in cybersecurity
When Sam caught the tram through the city in Melbourne on his way to his retail job, he'd stare out the window at the university students passing by out the window, wondering if he'd ever be among them. Discouragement in his high school years had seen Sam close the door to further study. But as he passed those students in the city each day on the way to his retail job, the door started to crack open.
---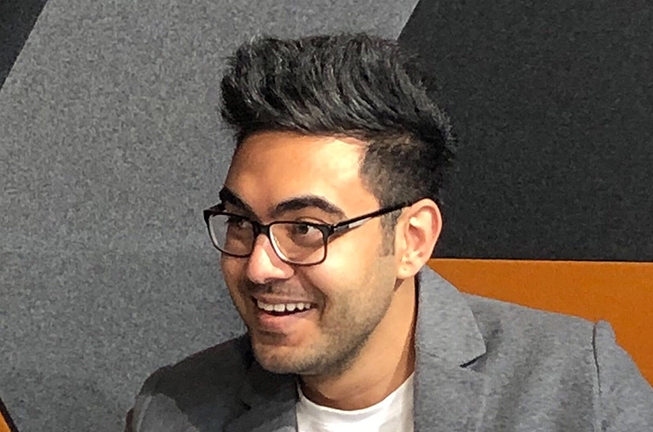 16. How a La Trobe scholarship changed asylum seeker Ben's life
Ben Monishidi Mousavi left his extended family and the life he'd always known in Iran eight years ago. After arriving in Australia, he made a new life for himself. He visited La Trobe's Melbourne Campus and immediately fell in love with the place. While some of his friends chose to apply for a host of different universities, Ben knew La Trobe was the only place he wanted to go. For Ben, the scholarship has been life-changing.
---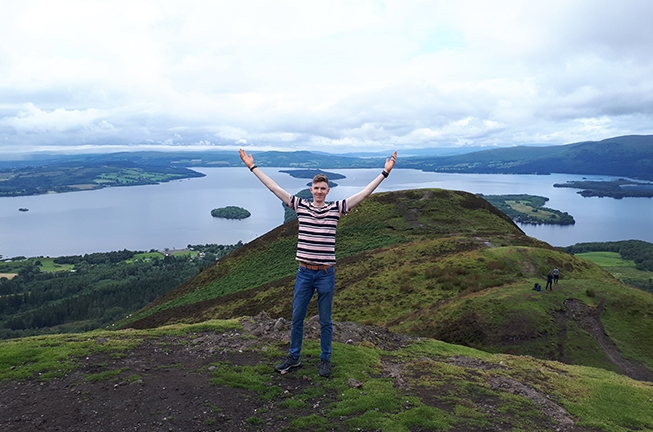 17. "All blokes cry" – My interview with Tomorrow Man's Ryder Jack
Writing for MyLaTrobe, student Ethan Jolley reflects on his interview with Tomorrow Man facilitator Ryder Jack.
---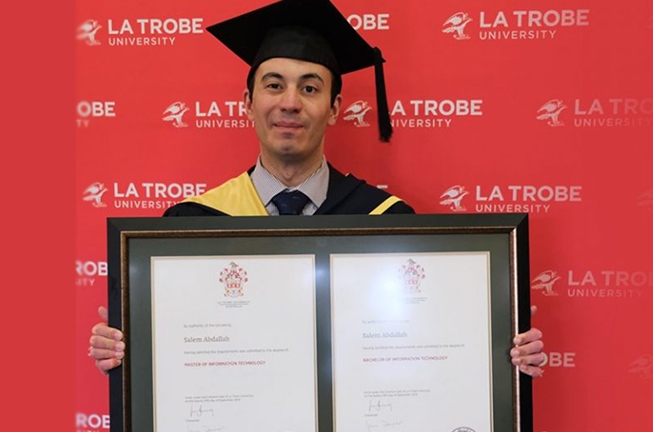 18. How Salem secured a role in Telstra's Graduate Program
As a teenager, Salem experienced a life-threatening brain haemorrhage with a one per cent chance of survival. He spent several months in a coma and had to re-learn how to walk, talk, eat and even swallow. Determined not to let his injuries slow him down, Salem returned to complete his last three years of high school and went on to study at University. Careers advisers at La Trobe connected Salem with GradWise, who supported him in his pursuit to secure a graduate role.
---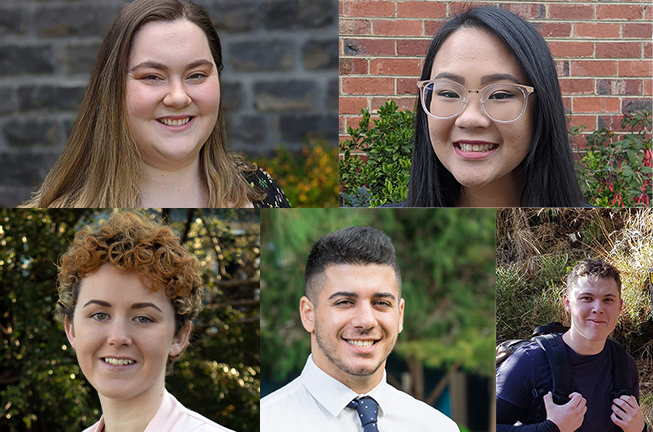 19. Meet La Trobe's record-breaking New Colombo Plan Scholars
A record number of La Trobe students have received the largest and most prestigious Federal Government study abroad scholarship of the year. Students Hammad Shahin, Ebony Watts, Nathan Grigg, Grace Thornbrough and Zi La made it through a gruelling application process, assisted by the teams at La Trobe Abroad and La Trobe International. MyLaTrobe caught up with the five star students to find out how it feels to have their hard work pay off.
---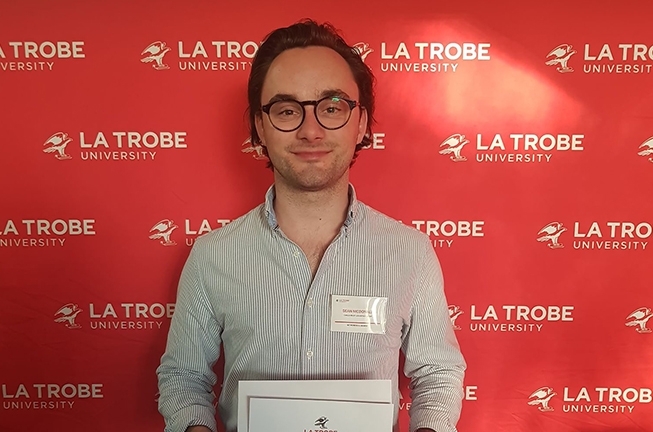 20. Student Sean McDonald on securing an internship at Pitcher Partners
MyLaTrobe caught up with Bachelor of Commerce/Bachelor of Laws student Sean McDonald, who undertook an internship with leading graduate employer Pitcher Partners. Sean reveals the steps he took to stand out from the crowd and enhance his employability.
---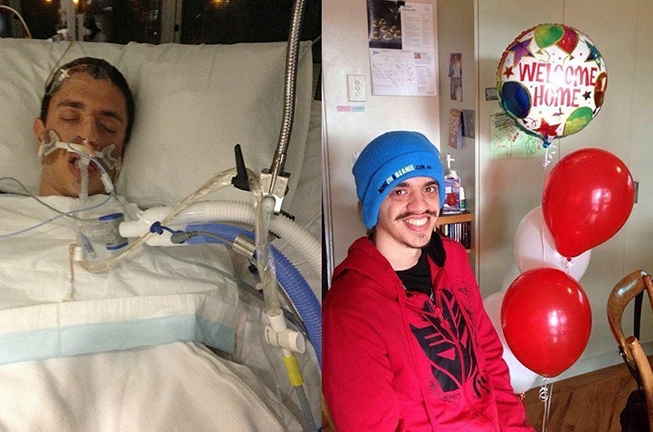 21. When Aaron had a stroke, his family were told he wouldn't survive the night. Now he's dancing his way back to graduation and work
Three-and-a-half years ago, graduation must've seemed like a far-off dream for La Trobe student Aaron Powell. At just 21 years of age, the Business student suddenly found himself in hospital for three months, recovering from a life-altering – and life-threatening – stroke.
---
Catch more of MyLaTrobe's great student stories on our website.
Are you a La Trobe student or graduate with a story to tell? Share it with us – email: mylatrobe@latrobe.edu.au