The best part about studying at one of La Trobe's regional campuses is your ability to make real and significant change for the surrounding community.
That's definitely the case for two Mildura PhD candidates whose rural health research is being carried out in conjunction with a local industry partner.
Take Ruth Hardman, for example. The physiotherapist is the recipient of a doctoral scholarship from both La Trobe and Sunraysia Community Health Services.
The clinician-turned-student is investigating how people from different socioeconomic status (SES) backgrounds manage chronic pain.
Chronic pain management is one of Ruth's professional expertise.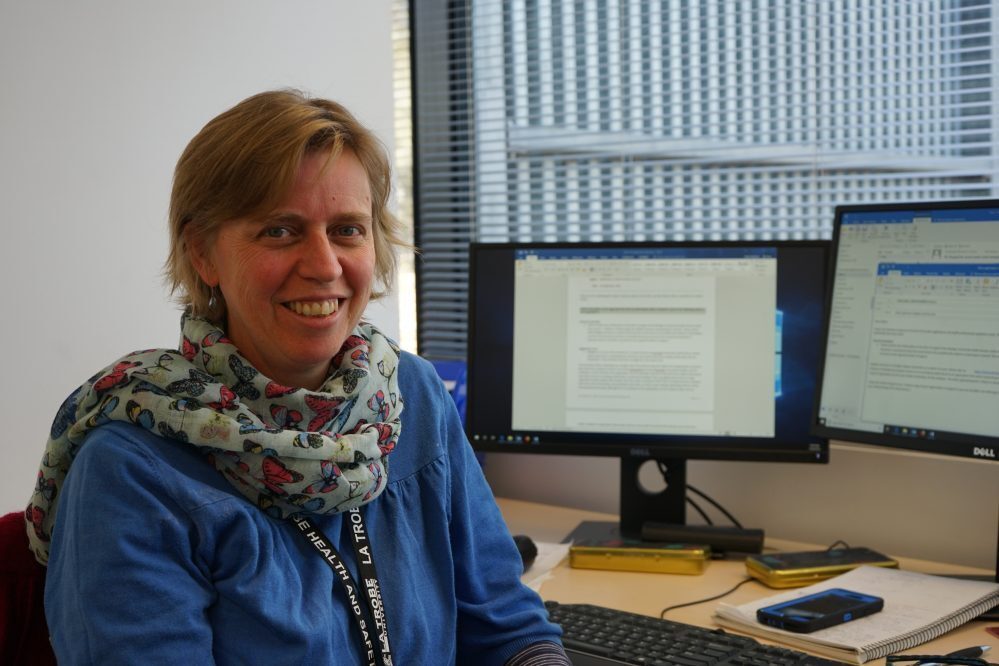 So far Ruth's identified that many of the self-management techniques (exercise and healthy diet, for example) have been created with higher-SES communities in mind, then transferred directly onto people who are more disadvantaged.
"Low SES people are much less likely to engage with those programs," Ruth says.

To make matters worse, they are often balancing pain management with other problems – like housing instability or family breakdown.
"I'm looking at, 'Actually, can this person do the exercise? Do they have access to exercise [facilities]? Can they afford to buy fresh food?'" she says.

One of Ruth's ethics proposals that's currently under review is for a screening tool that health professionals could use to identify community members who are going to have a harder time than most managing their chronic pain.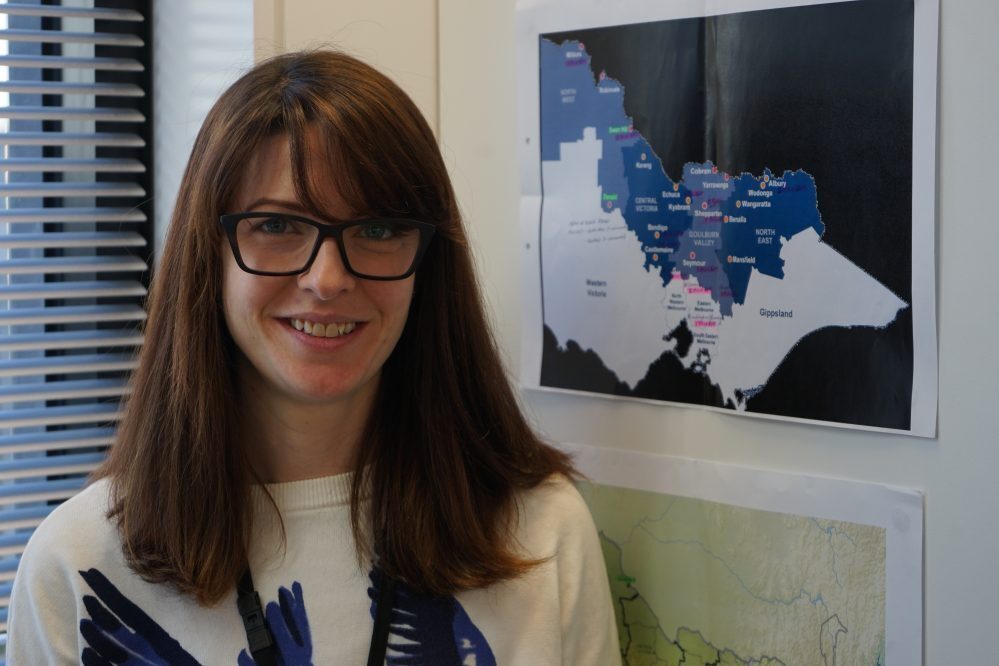 Susan O'Neill is also helping to make a difference to the health rural community.
She's just three months into her industry PhD looking into the cause of two "hotspots" for preventable ear, nose and throat conditions in central and northwest Victoria: Donald and Swan Hill.
"[The conditions] are things that should be taken care of in a primary health care setting, but they're not being managed or seen so they're progressing to the hospital stage," she says.
Her industry partner, Murray Primary Health Network, wants to reduce the amount of hospitalisations, and that's why they've invested in her PhD candidature.
Some of the early research indicates there's not a lot of ear nose and throat education in general practitioner trainings, and that referral pathways aren't well understood.
"A lot of the time they might refer straight to an ENT practitioner with a wait-time of a year, when they could just refer straight to an audiologist," Susan says.
She knows well how living in a regional community can impact your health outcomes.
Before she moved to Mildura two years ago, Susan managed a women's refuge in a remote community in north Western Australia.
Both Ruth and Susan share a supervisor, Dr Evelien Spelten, on whom they both heaped praise.

"She's the spearhead setting up the industry PhDs," Susan says.