Social work students – and all-round superstars – Sarah Taha and Jemma
Johnson are two Mildura-based recipients of this year's Women in Leadership bursary.

They were also on the bill for this year's Women in Leadership forum in Mildura last week, where they shared some of their success stories and thoughts about what makes them good leaders.
Jemma, who is the Mildura Student Association LGBTIQ officer, aspires to be a community leader in the sexuality and gender diversity space.
"I don't think there's anyone that can educate our leaders – high school teachers and people like that – on issues of gender and sexuality," Jemma told the sell-out crowd.
Social workers who supported her through high school are another important reason she's chosen social work as the field in which she'll carve out a career.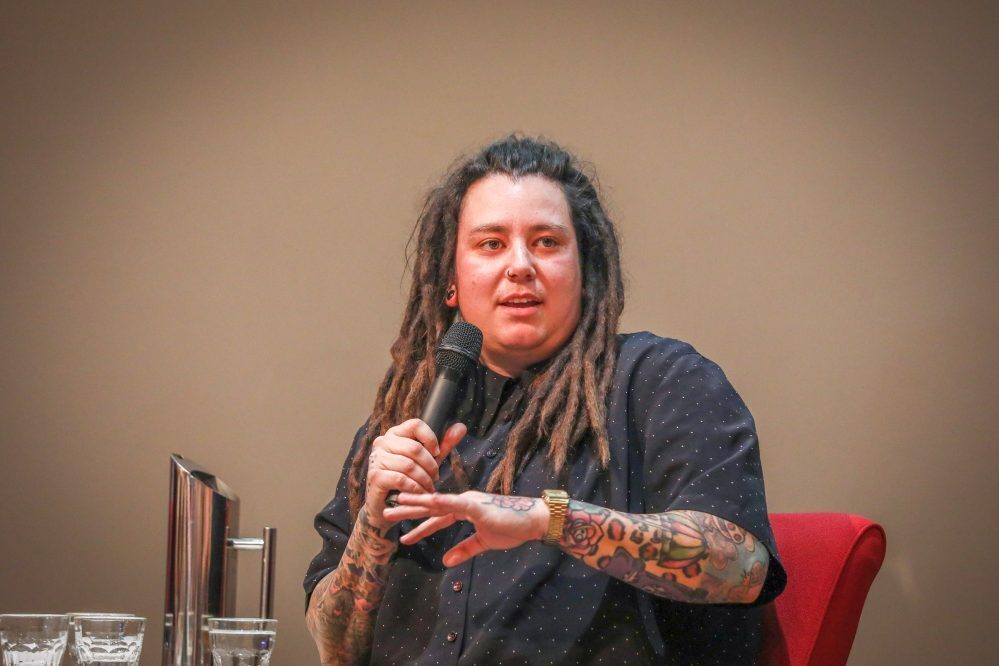 "They really helped me out."
But it's not just in the classroom that Jemma excels. She's the founder of the Sunraysia Women's Football League. She's also captained the premiership side for the past two years.
For Jemma, leadership is the ability to include everyone in the decision-making process.
"I think empowering everyone to become leaders is the best approach," she says.
Becoming a social worker has also been a long-held dream for bursary recipient Sarah Taha.
"I felt like I was born into social work – almost everonye in my family is social worker, and I'm just following in their footsteps," the fourth-year student said at the Women in Leadership event.
Her family's experience as foster carers is another inspiration for Sarah to pursue a career in social work.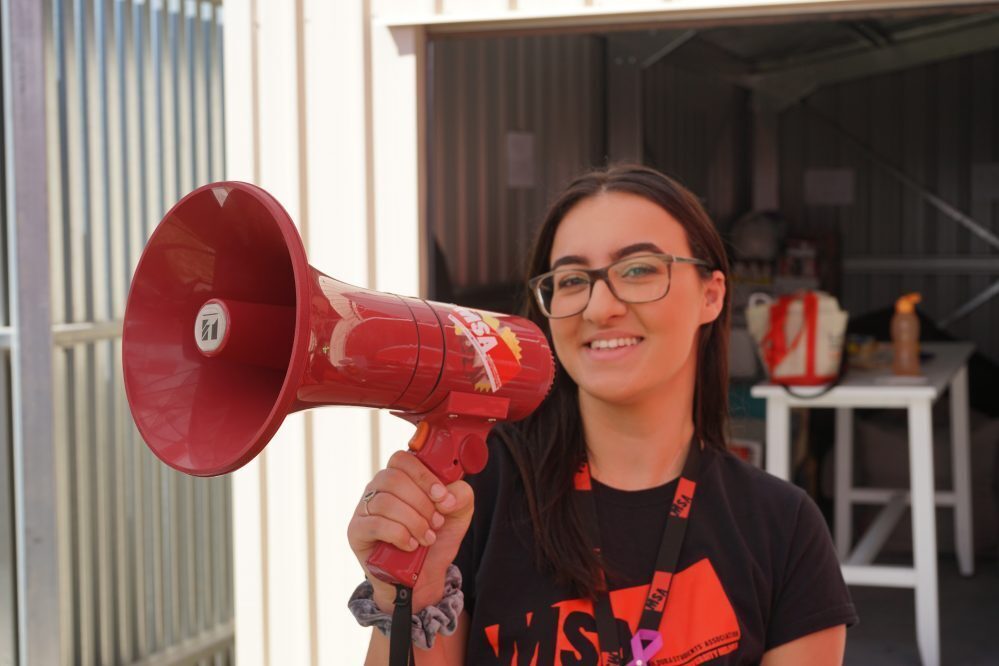 "Seeing the impact we have on these children when we let them into our lives, it gave me that spark."
Sarah is also the Vice-President – and soon-to-be President – of the MSA and says the bursary will mean she worries less about money, and more about listening to the concerns of Mildura students.
Sarah's message to students considering leadership roles is to get involved.
"There is great support at uni – if you need it, it's there," she said.
"If you have a passion, you should follow it."