We love when the University and its partners have the capacity to give superstar students a little extra boost, academically and financially.
It's not always easy to pay the bills and study at university, so that's where our scholarship program can be a real lifesaver.
The Mildura campus has just had the pleasure of giving many of its students the good news that their applications for financial support were successful, and MyLaTrobe wants to celebrate some of the recipients here.
This week, we meet those lucky enough to receive a Chances for Children tertiary scholarship, designed to alleviate some of the monetary stress that comes from studying in a regional location like Mildura.
Let them tell you in their own words what the scholarship will mean for them.
Emily Carfora, aspiring teacher
I couldn't be more thankful to receive this scholarship to help me with my studies this year and for the years to come.
I will be able to use the support to help me purchase all the school supplies I need, especially the textbooks for all my subjects as this can be quite expensive. Now I won't have to worry about my studies being a financial burden on my parents.
A few years ago, I was studying teaching at Flinders University in Adelaide. Unfortunately, due to unforeseen circumstances, I came back home to Mildura. Years later I was ready to give teaching another go, but this time in Mildura.
I chose to study at La Trobe University Mildura as it is a local campus and my brother studied for a year with La Trobe Mildura and he loved it.
At the end of first year I get to decide if I want to further my education into teaching Primary or Secondary school. At this moment in time I am leaning more towards teaching primary students. I have always been good with kids and helping them learn early on in their life sets the foundation of their skills, which they can then build on in their secondary years.
Maddison Comrie, future educator
Receiving the funds from Chances for Children significantly decreases the financial burden associated with travelling 100 kilometres or more to and from every class. These funds will allow me to continue to travel to class without the urgency of trying to seek alternate living arrangements closer to the Mildura Campus.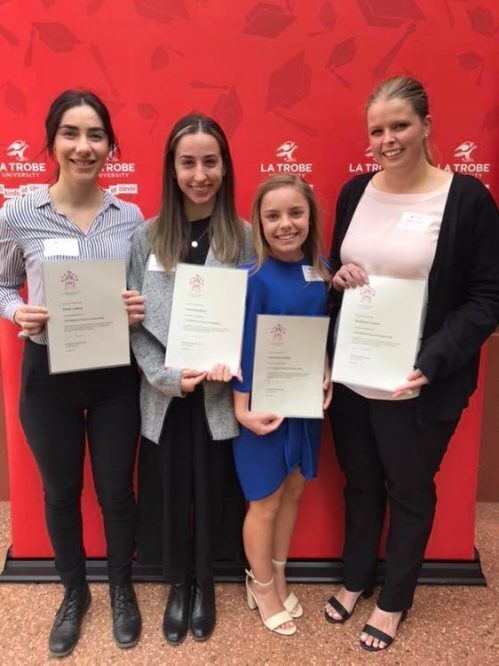 I will also be able to put these funds towards purchasing all required textbooks, and potentially some recommended texts to support my learning, which I have not been able to do previously due to having to make compromises for travelling costs. 
I chose to study at La Trobe's Mildura campus primarily because I wanted to stay close to my family. I didn't really like the idea of moving hours away to a big uni where I would be away from everything I know, and everyone that supports me. I also found the small nature of the Mildura campus really appealing. Coming from a small rural school, I feel most comfortable in one-on-one personalised learning situations, and I felt it was really like this at the Mildura campus.
When I finish my degree, I hope to get a job in a small school so that I can teach in a one-on-one environment like the one that I grew up in. Once I have graduated and had some teaching experience, I would love to travel overseas to a developing country, to provide basic education to the children that currently do not have access to supportive learning environments.
Maddison Gaulke, a next generation nurse
It means a lot to receive this scholarship to help me with my studies, as it's been a bit of a struggle as my income from my job is mostly going towards university things such as textbooks and the essentials. This scholarship will help me with my studies for the year to be able to purchase other textbooks and get the essentials I need for my classes.
I chose to study at La Trobe Mildura as it is close to home and that I have family and friends in Mildura that can help me with my studies and accommodation as I live with my Grand Parents. It is a great place to study as there is a lot of support for the teachers and numerous other people who are willing to help when you need it, which I found it amazing as the support has allowed me to feel more comfortable to ask for help and get through my studies without too much stress over things.
I would love to be a nurse in the emergency department on the Gold Coast or somewhere north as I love the hot weather and would love to have the experience of working in a big hospital where there is numerous and unpredictable patients coming through for help.
However, I am planning on beginning my nursing at the local hospital here in Mildura, hopefully in the emergency department to get the experience I need before moving north. But if love it here, I'll possibly stay!