There's a quote from Greek philosopher Socrates of which Greg Bartlett is especially fond: "Education is the kindling of a flame, not the filling of a vessel."
It's proof that, despite being just a few weeks into a Master of Teaching (Secondary), the Mildura student's passion for education runs deep.
A Work Integrated Learning opportunity during his recently completed Bachelor of Arts was the perfect chance to further developing his interest in the teaching profession.
La Trobe paired Greg with FLO Connect, a Sunraysia organisation that re-engage young people aged 12-18 years who have been out of school for three or more months and puts them back on track for school or TAFE.
Greg describes his role at FLO Connect as a "helper", someone who was there to work with students in need of learning support.

"There were many instances where a student would have trouble comprehending their classwork, and I would sit, one on one, with the student to guide them until they understood their task and what was required to successfully attempt it," he says.
He describes the experience as "amazing", and was especially impressed by the difference staff could make in the lives of FLO Connect's students.
"[The young people] have disconnected from mainstream education, and the dedication and professionalism that I witnessed had me awestricken and truly captivated," he says.
"[They] honestly and genuinely cared about their students and the students' futures."
As the father of two daughters with Indigenous heritage, Greg is driven to make sure First Nations children get the education they're owed.
"I simply believe that everyone, regardless of their background, has the right to education, and to being given a chance of a successful and fulfilling life," he says.
He's using all this prior experience as a participant in the Nexus Program, the federal government's scheme to attract high achievers into teaching.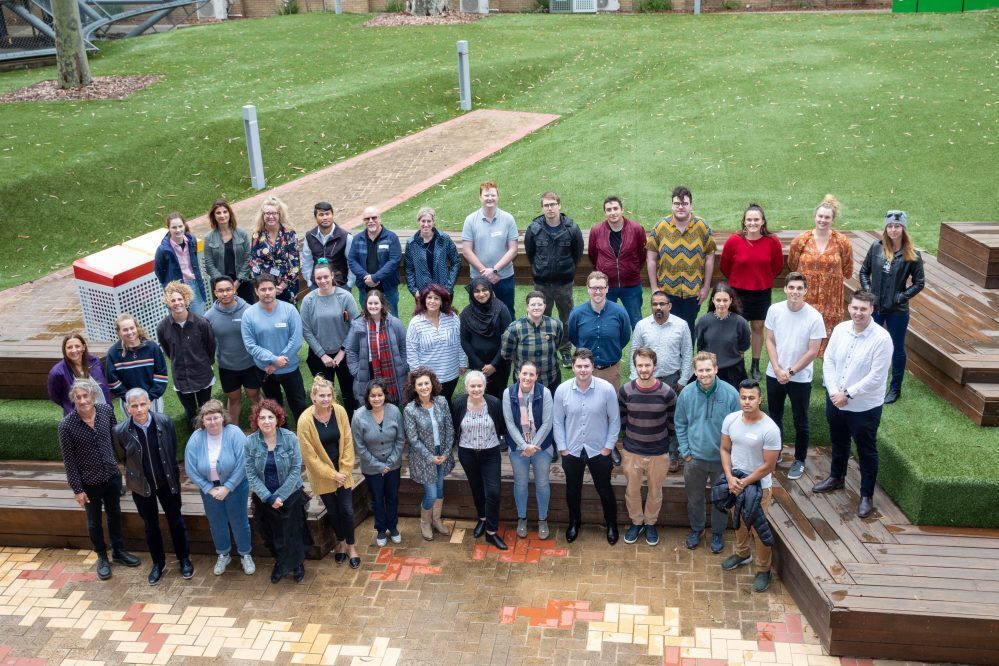 Students with strong academic records and a proven passion for social justice, like Greg, are considered strong candidates for the program.
Nexus participants are paid teacher aide rates throughout their studies, and complete placements in a low socioeconomic secondary school in regional Victoria.
"I believe [the WIL placement] to be the perfect launching pad for my engagement into the Nexus Program," Greg says of his time with FLO Connect.
"There were abundant learning opportunities for me to take advantage of within the daily classwork.
"I also took away an intensified and refreshed inspiration to work within education."
Now he's urging other students to participate in a placement during their time at La Trobe, saying it's a chance to apply classroom learning to hands-on experience.
"It is a chance to experience and engage within a workplace environment, prior to actually taking that plunge," he notes.
"It is also an opportunity to learn more about yourself, your strengths and even areas where you may need to improve upon."