It's been a big NAIDOC Week for many students at La Trobe's Mildura campus.
The annual occasion offers all Australians a chance to learn more about the history, culture and achievements of Aboriginal and Torres Strait Islander people.
This year, the theme for NAIDOC Week is Voice, Treaty, Truth: three key elements set out in the Uluru Statement from the Heart.
Mildura campus Social Work student Tiffany Griffin says she's used this NAIDOC Week to celebrate the survival and resilience of Indigenous Australians, as well as acknowledging their recent successes.
"It is a chance for the younger generation to learn and reconnect with culture," she says.
The culture of her mother's West Australian tribe, the Yamatji, has been an important part of Tiffany's life since childhood.
As a young girl, she danced traditionally and learnt the Yamatji language.
But she also says there was a time in her past when she was disconnected from her traditional culture. The experience was "like a bit of [her] was missing", she says.
She's studying social work in the hope she can improve the lives of people in her community.
"I currently work at Mallee District Aboriginal Services in the field, and I will continue this role when I graduate and use my new qualification to progress further," she says.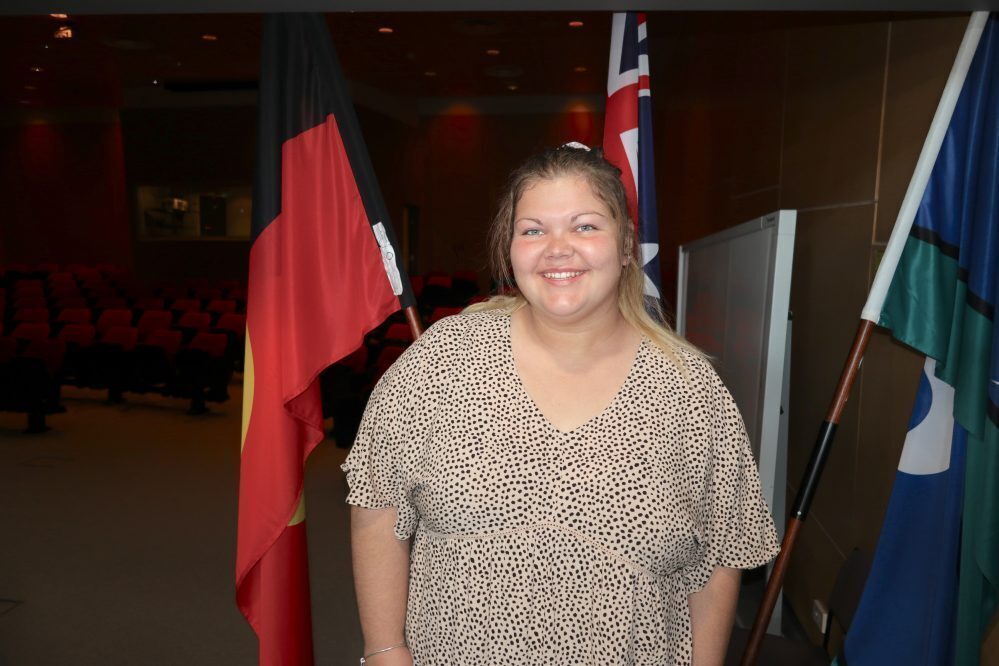 For Diploma of Arts student Tayla Muir, NAIDOC Week is a celebration of the longest surviving culture in the world.
"It's a celebration of the strength the elders and people before us had to fight for the land and culture," she says.
"NAIDOC also means an opportunity for people to learn more about Aboriginal and Torres Strait Islander culture – and that it is not all the same."
Tayla says her cultural background is still something she's discovering, but she's still incredibly proud of her Indigenous heritage.
"Finding out about your past and where you come from fills something inside you," she says.
"It's like finding that missing puzzle piece to finish that long-overdue puzzle.
"However, it doesn't matter how long it takes, as long as you work hard to find out the truth – whatever it may be."
Tayla is excited to pursue her goal of becoming a primary school teacher from La Trobe in Mildura.
She loves that the campus allows her to stay close to loved ones while studying.
"I like studying at La Trobe because it means I able to keep my jobs, and make a lot more connections with the community when it comes to the future," she says.
"La Trobe is great because you feel like you are able to connect better with your lectures and tutors as they are smaller classes, and you feel asking for help isn't as scary."