Did you know that La Trobe University is giving birth to a whole new generation of Midwifery graduates?
La Trobe student Cara Morrell, from Mildura, says midwifery is her "dream career".
After working for a local obstetrician, she became fascinated by pregnancy, birth and the ever expanding families of the Sunraysia region.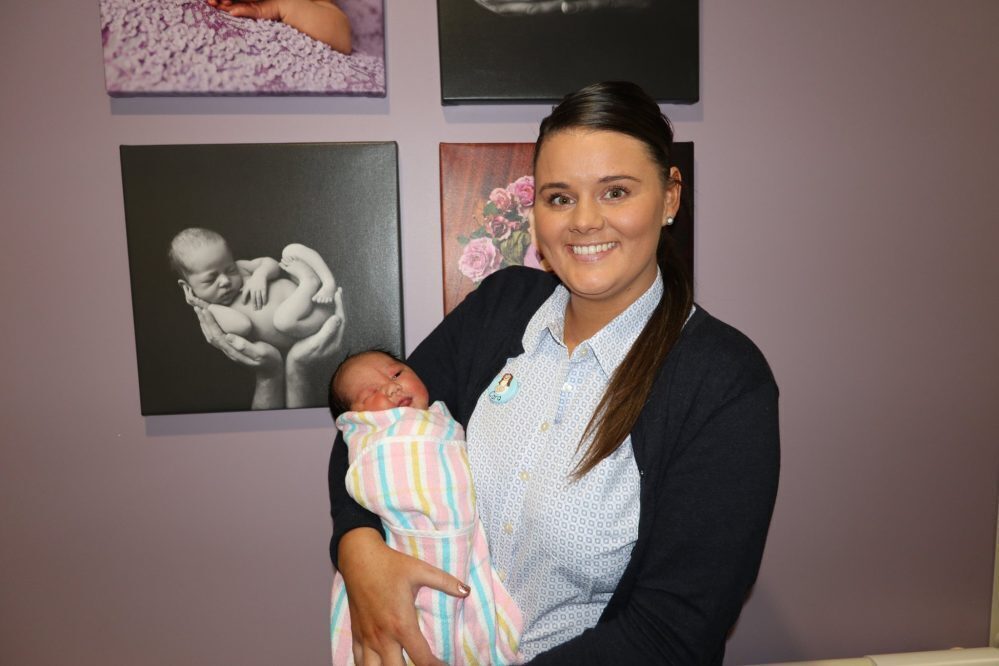 Now she's pairing work and study, splitting her time between a job wit the Mildura Base Hospital and enrolment in La Trobe's Graduate Diploma in Midwifery.
She also undertakes placement at the hospital, and studies in her spare time.
"I couldn't think of a better way to study – I am employed and studying at the same time," she says.
"I go away for blocks of university and then get to come back and put theory into practice.
"It is a difficult juggle finding work life balance, but when you enjoy your work it makes the study easy."
Breanna Hall is another Mildura Base Hospital nurse who's joined the Graduate Diploma in Midwifery, undertaking placements at Mildura Base Hospital.
She undertook her Bachelor of Nursing at the Mildura Campus, and this is her fourth year of study without having to leave the Sunraysia district.
"Becoming a Registered Midwife has always been my goal, and I am grateful to be a part of the midwifery team in my home town," she says.
She's also wrapped she got so much experience in the hospital before enrolling in the Graduate Diploma of Midwifery.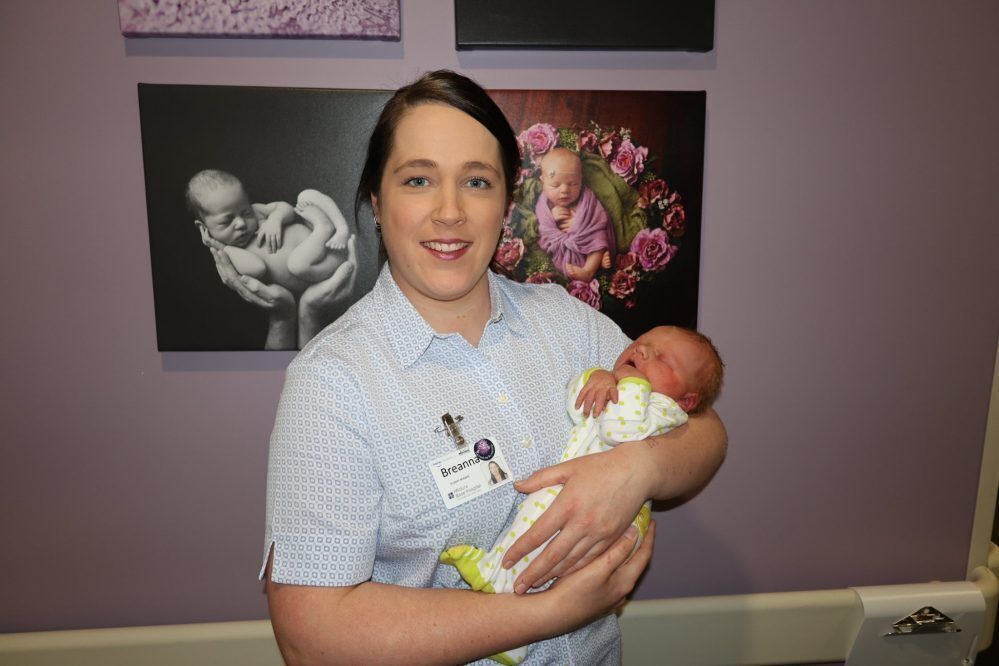 "I was able to work for two years around the hospital, including the Emergency Department and the Surgical and Paediatric wards," Breanna says.
"This helped to consolidate my skills and knowledge as a nurse while fine-tuning my time management skills before deciding to specialise in Midwifery.
"Having a general nursing background behind you in Midwifery definitely is a positive aspect as more and more pregnant women are presenting with co-morbidities that are requiring medical treatment." 
To find out more about this course, click here http://bit.ly/321ghdg
If you're a registered nurse in Mildura, you can attend an information session next month at the hospital to learn more.