Mildura's Women in Leadership forum is happening again this month.
It's a great chance to hear from some dynamic women making a real impression in business and society right across Australia.
If you haven't booked your tickets, make sure you do so ASAP!

Another great thing about this event is that proceeds from ticket sales are funnelled into a fund that supports aspiring women leaders at La Trobe.

In the lead-up to the 2020 event, we wanted to touch base with last year's bursary recipients to find out in their own words how their leadership aspirations are coming along.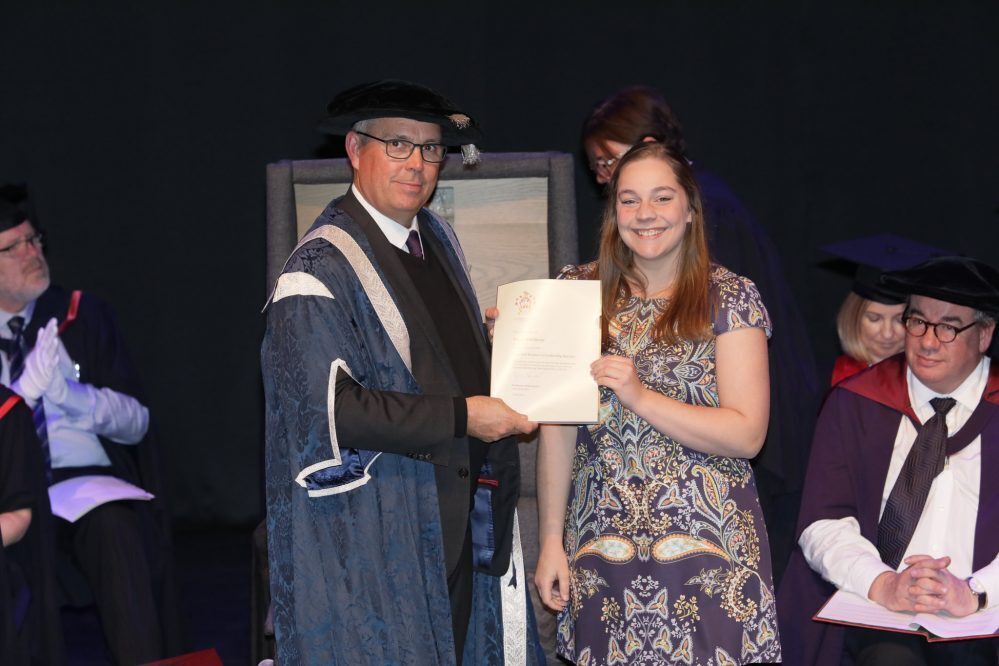 Sarah Hutcheon says…
Our time studying at La Trobe is fundamental in equipping us to be better leaders in the workforce and community. To make the most of this course, we need to be able to commit our time to it which can be difficult when we need to work to get by financially as well. A bursary like this is really about the extra time it gives us to learn deeply and grow through our study. For me personally, it also gives me the freedom to say 'yes' to more opportunities in my community and in my course, such as doing overseas placements.
I believe that contributing to our community is important at any time in our lives. By being involved in this way while studying, it means that we already know what is happening in our community and what things can be improved. Then when we have the skills and qualifications that La Trobe provides for us, we can make informed decisions about how we can best apply those skills in areas of the community that we are passionate about. I contribute to the community because I am passionate about seeing change, I am studying so that I have more to contribute to that change.
Mildura is my home, where I am surrounded by love and support from people who believe in me. What I love about La Trobe in Mildura is that it has the excellence and resources that any other campus would have, but it also has a sense of community that is unique to a smaller campus and a reflection of the community of Mildura.
My biggest passion is the global community. The great thing about an education degree is that it can take me anywhere and I hope to teach in places where education will help young people escape poverty and make changes in their own communities. In Australia I would like to teach about the global community and battle the poverty of gratitude and compassion in western culture. Both these goals could take me anywhere and I do not have any specific plans yet, though I am considering further study to do with the global communities so that I have the knowledge and expertise to match my idealism.
It is one thing to have my parents believe in me but receiving a bursary like this tells me that the University believes in young people like me as well. Whatever kind of leader I become will be a product of that kind of support and belief, and I hope to make the La Trobe proud of the path I take as one of their alumni.
Dani Plumridge says…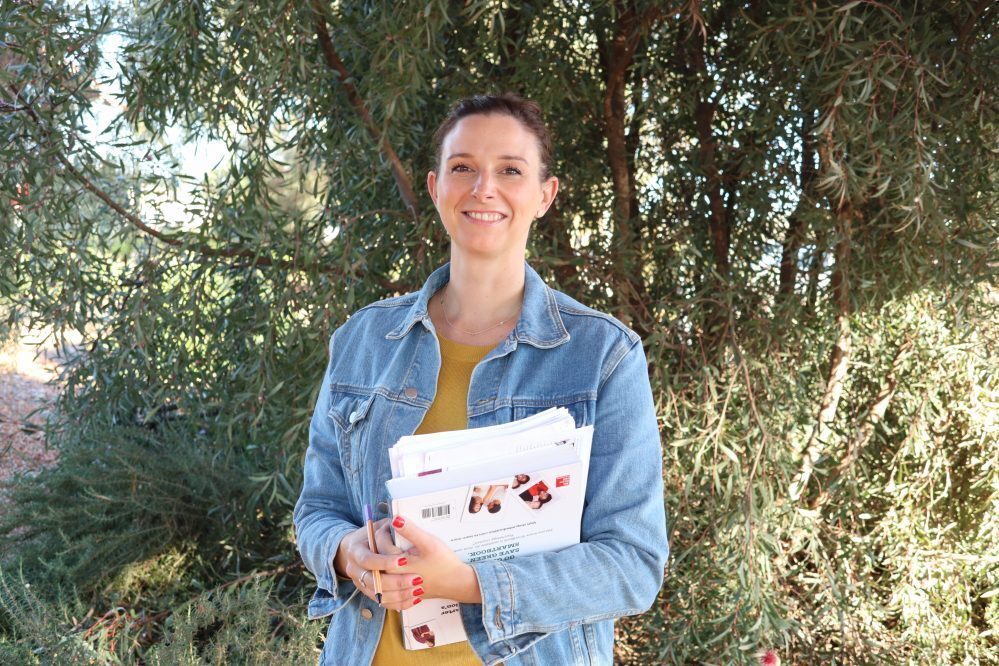 Receiving the Regional Women in Leadership Bursary gave me the opportunity to develop personal and professional skills in areas such as conflict resolution and resilience, skills that I believe are essential for strong and fair leadership.
I believe it is important to contribute to the community whether studying or not. Many community organisations require volunteers to function and provide services. Without volunteers, these organisations cannot survive. It is also a very rewarding experience to give back to your community.
I chose to study at the Mildura campus because this is my home. I am a mother of two young boys and it was not an option to study anywhere else. In fact, if it wasn't for the Mildura Campus, I probably would not be studying at all (online study is not for me). La Trobe has given me the opportunity to study toward a Bachelor Degree in Education, which is something I never thought possible at this stage of my life.
I plan to stay in the Mildura region and gain employment as a full-time primary teacher.
Joan Lord says…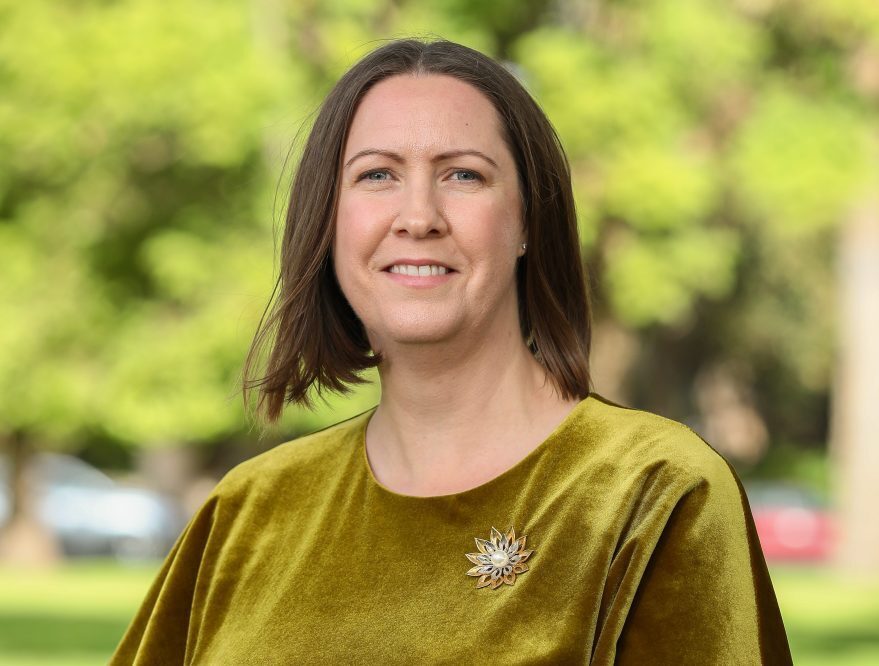 This financial support means I won't have to seek as much casual employment outside of university, which can take up valuable study time and also create a great deal of stress. This means I can focus more on my assignments and not have as much financial worry.
I believe we all have skills and ideas that can benefit our community and I love sharing these with others to empower or elevate them. I started volunteering at university in my second year and from then have put my hand up for anything and everything. I have also been fortunate, because of my willingness to help others, to attend some amazing La Trobe conferences and workshops, which has led me to make many friends across age groups and disciplines. Through this I feel a strong sense of belonging to La Trobe University and will be quite sad to leave at the end of this year.
The Mildura campus is in my home town and community and where the majority of my family and friends live. I of course wanted to remain close to home, but I found the Mildura campus offered everything I needed to succeed in my degree as well. I actually think we are quite spoilt in Mildura as the smaller number of students at our campus means we create a real sense of community. We also have the opportunity to get to know the lecturers and support staff genuinely.
I want to continue to live and work in the Mildura region and hope to gain employment at one of the amazing local primary schools. I am passionate about educating children not only academically, but also socially and emotionally. I believe it is incredibly important today to create open-minded and resilient students who are able to problem solve as they continue through their schooling and also in their chosen careers. The children that I will be teaching will grow up to be future leaders in our community and our country, so teaching in a holistic way will hopefully shape my students into resourceful, productive and caring global citizens.