"Mildura wouldn't run without agriculture, Shepparton wouldn't run without agriculture," first-year Agribusiness student Xavier Smith explains passionately.
"Everything in a community like this revolves around agriculture."
But despite the industry's critical role in the functioning of regional and rural communities, the Mildura student argues that farming-related professions are still undervalued in his country.

That's what brings Xavier to La Trobe: he wants to help people see agriculture as an export that's as important to Australia as gold or coal.
Xavier grew up in a farm setting, spending several of his younger years on a family property in central Queensland learning first-hand about the industry from his parents.

After a brief stint at a Brisbane university after high school, he soon returned home to ponder what career direction he ultimately wanted to pursue.
"It was always agriculture that was the passion, but (I didn't know) whether I wanted to manage a farm, go into marketing or post-harvest production," Xavier says.
"There are a lot of parts to agriculture and I don't think people know that you could be a graphic designer or marketer working exclusively in agriculture."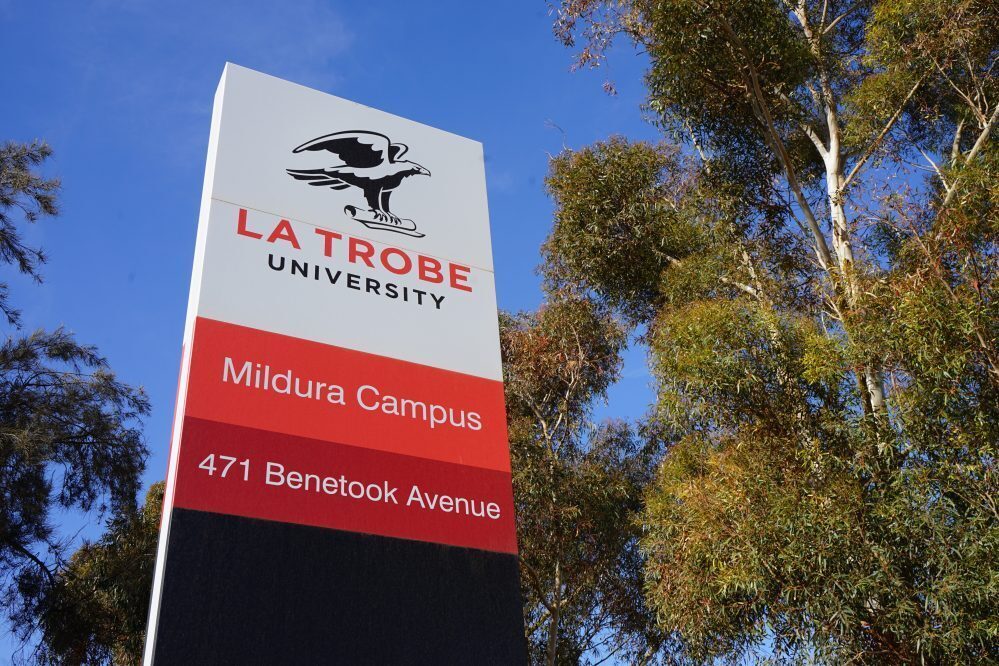 It's marketing that's caught his attention for the time being.
On his journey to La Trobe, Xavier spent several years working on farms across the country – an experience for which he's now grateful.
"Going out into the workplace for the last five years has really given me an understanding of what's required at different levels of business," he says.
"Coming back to Uni I can sit and listen intently and understand the relevance because I've already seen it in practice."
Banking on Agribusiness for the future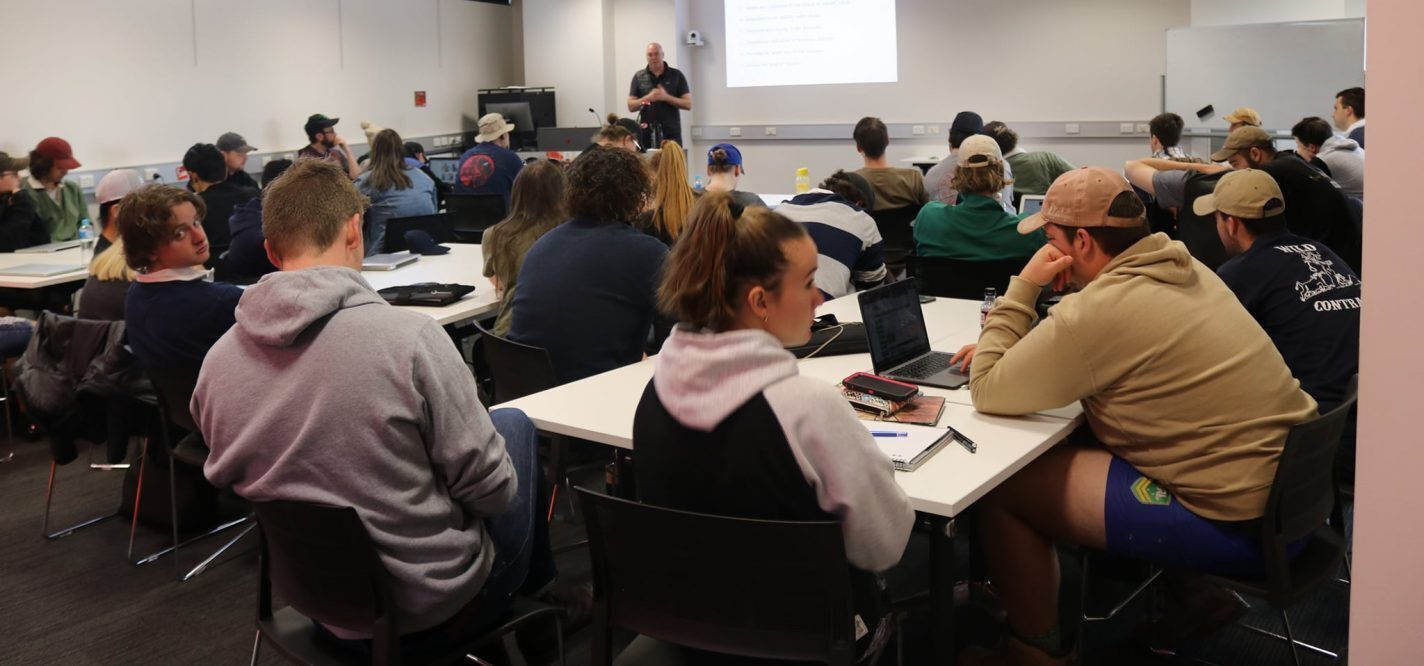 Xavier's classmate, Abraham Cronje, also grew up in a rural setting – albeit one far away from Mildura.
His family ran a mixed cropping business in South Africa, growing onions, onion seed, corn and soybeans.
What started as a gap year working in Australia, has turned into six years living Down Under. He now calls Australia his permanent home.
Abraham sees the changing nature of the Australian agriculture industry as reason enough to upskill.
"You're going to need a qualification to not get left behind," he says.
"There's definitely a need for specialisation in the industry.
"The way I looked at it is, it's going to be three tough years, but after those three years you'll be set up for life."
He too hopes to pursue an aspect of the industry that people might not typically associate with agriculture: finance.
Semester 1, 2020, will be Abraham's last and will largely be spent on a Work Integrated Learning placement. After that, he's keeping an eye out for a graduate position with one of the country's rural banks, where he hopes he can put his passion for innovation to good use.
"You don't want to re-invent the wheel, but make the wheel better," he says.
That attitude has already paid off for Abraham, who was one of five Mildura students to win last year's Accelerator program Hackathon with their idea for a new livestock transport booking and delivery system.
The win took him and his teammates all the way to Silicon Valley to meet with leading tech developers, including representatives from Google.
Looking to the future for farming
While the media sometimes forecasts a glum outlook for the industry , Xavier remains upbeat about the future of the agriculture sector.
"I think we'll go into drought and some hard times in the next few years, but coming out of it, our population's going to increase, we're going to need more food, the requirement for agribusiness professionals is going to be quite high," he says.
"So it's a matter of putting yourself in the best position to be a part of that."

Abraham agrees.
"It's fun, it's interesting. There's a lot of potential in the Agribusiness industry."