Dear students,
The 2020 National Aborigines and Islanders Day Observance Committee (NAIDOC) Week, which celebrates Aboriginal and Torres Strait Islander history, culture and achievements, and recognises Indigenous Australians' contributions to our country, is being held from 8 to 15 November.
NAIDOC Week is usually held in July, however it was postponed this year due to the COVID-19 pandemic and especially because of the need to protect Indigenous Elders and people in Indigenous communities with chronic health conditions during the winter period.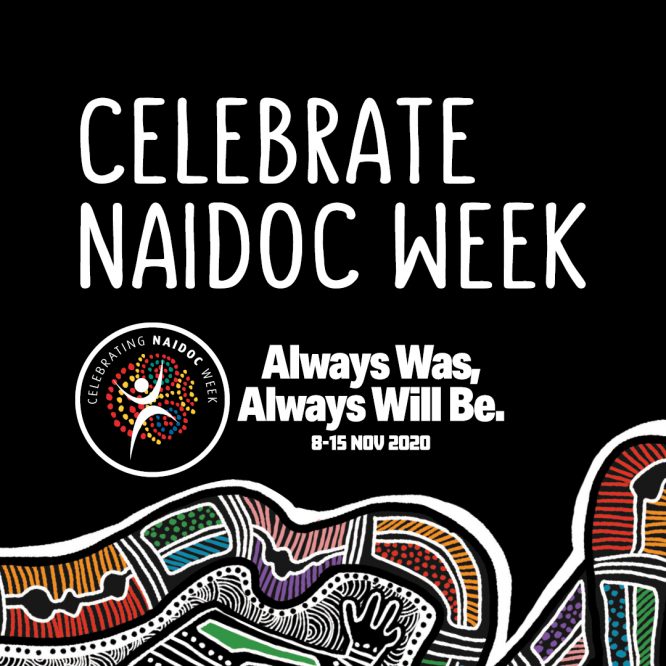 The NAIDOC theme this year is 'Always Was, Always Will Be', which reflects the fact that First Nations people have occupied and cared for the Australian continent for more than 65,000 years. The theme is a reminder of the importance of us all taking the time to reflect on the cultural and spiritual connections that Indigenous people have to the land, and the fact that the history of our country dates back many thousands of years.
This is also a time for us to reflect on our nation's past and current engagement with Indigenous people, and to think about what more we can do to address the continuing inequalities between Indigenous and non-Indigenous Australians in many areas.
I strongly encourage you to participate in events marking NAIDOC week and to reflect on the history, culture and achievements of Aboriginal and Torres Strait Islander people. A list of events being held around the country is available on the NAIDOC website.

La Trobe University is proud of its record of providing access to Indigenous students, supporting Indigenous staff, and working to benefit the Indigenous communities that surround our campuses. There is always more that we can do and, during NAIDOC Week, we reaffirm our commitment to 'closing the gap' in Indigenous higher education.
Professor John Dewar AO
Vice-Chancellor