In good news for animal lovers, you may have noticed an influx of adorable four-legged friends roaming around our campuses.
These special doggos are being trained to become post-traumatic stress disorder (PTSD) assistance dogs for war veterans. They're part of an exclusive program at La Trobe, led by Dogs for Life on behalf of the Department of Veterans' Affairs. So far, the program is showing positive signs from both people and puppers.
PTSD dogs are trained to reduce the impact of symptoms for people living with this condition, helping to improve their quality of life. When paired with grounding and mindfulness techniques, assistance dogs can help to calm the stress response in their handler, allow them to feel more secure in public or crowded places and even interrupt their handler's nightmares.
We thought there's no better way to introduce some of our new furry friends than by doing profiles and 'mini interviews' with them over the next few months.
Without further ado: meet Lila the Labrador.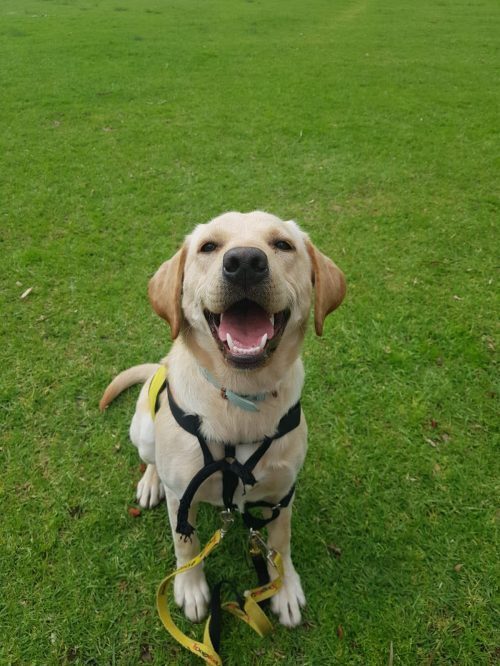 Lila will be at La Trobe for a year while she's exposed to a range of situations through her socialisers. Once she's ready, she'll be placed with a veteran diagnosed with PTSD as an assistance doggo.
Lila began her training as a tiny pup at four months old and is now almost nine months old.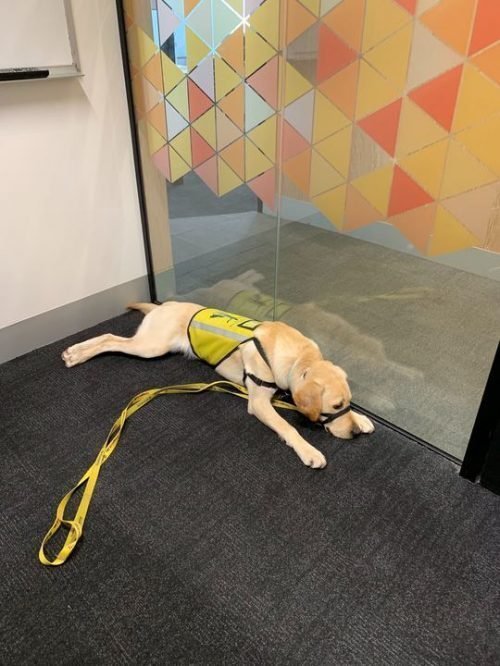 Lila is a special pupper, so joyful and free-spirited. But we do need to remember that she is still very young and can get a little nervous around too many people. Please be mindful of crowding the dogs and ask their handlers first before giving them pats!
A few quick questions with Lila
Favourite colour: Yellow (the best Labrador colour).
Favourite snack: Pig ears and anything on the ground, from gum to dim-sums (even better when I'm not supposed to be eating it).
Favourite season: Winter, because I get to splash about in puddles and try to drink the rain!
Who is someone you admire and why? Yariv Ben-Yosef, who runs the doggy training program at La Trobe through Dogs for Life. He does lots of amazing things for people and puppers, and I hope to have as many dog friends as he does someday.
Name three words that describe you: Thirty, flirty and thriving.
On Sunday mornings you can usually find me… Sleeping in because that's what my foster mum and dad are doing!
Personal motto: Avoid work at all costs. Destroy the uniform and DON'T get in the car.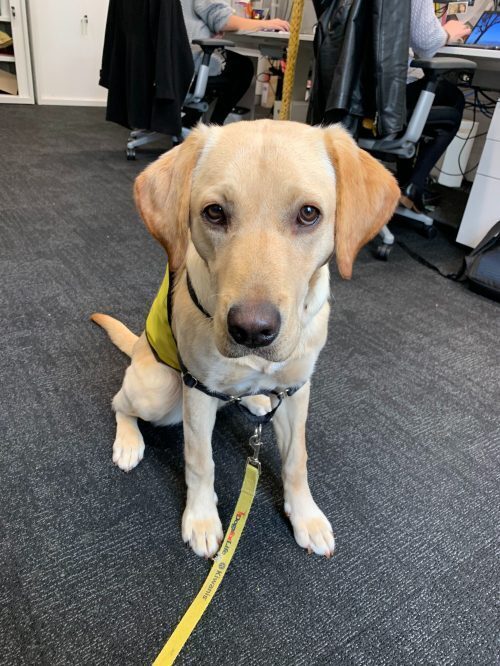 Thanks for your time, Lila. We know you have a busy schedule.
Learn more about our assistance dogs in the video below: