Big, blue and beautiful – feast your eyes upon our newly resurfaced tennis courts at Bundoora Campus!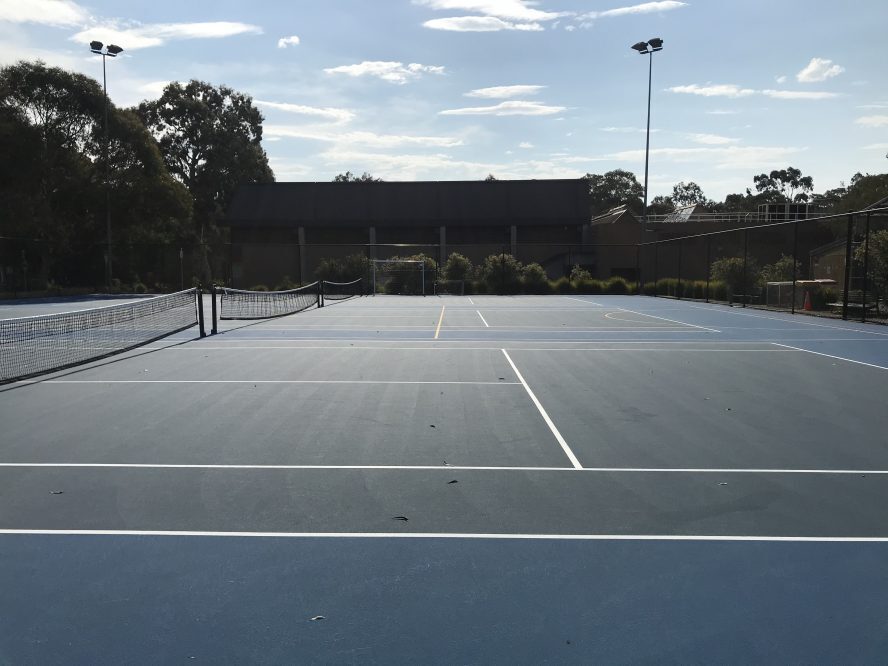 If you're more-than-ready for the Australian Open to kick off, partner up and prepare for your own grand slam on campus.
Located across the road from the Student Accommodation, three courts have had a fresh plexicushion playing surface laid with new fencing surrounding the courts.
If you're new to tennis, or keen to get back into it, sign up with the La Trobe University Tennis Club and go for a hit – they offer both competitive and social competitions. Like their page on Facebook to stay up-to-date with their news and events.