If you study in Bendigo, you've probably met – or heard of – Mel Birch-Inwood.
The eager participant in campus life is a familiar face to many at La Trobe.
Now, on the eve of her graduation, she's been awarded the highest honour in the Career Ready Advantage program: a platinum award.
Here's how and why she did it.
MyLaTrobe: Mel, what are you studying, what year level are you in and what are you career aspirations for after you graduate?
​Mel: I am at the end of my third year of a Bachelor of Business majoring in Management and Marketing. I want to share my love of travel with university students by building a career in the international department of a university. I would love to help students study abroad, inbound or outbound, as I believe everyone should experience other cultures and become global citizens.
MyLaTrobe: So, you sound pretty busy. Why did you take on the added task of completing the whole Career Ready Advantage program? Surely you've got enough on your plate!
Mel: ​That's exactly what I thought when I heard about it! Then I looked into it more and I realised that I could check off many of the tasks just by doing what I had been doing at uni. With Silver and Gold practically done, the sense of achievement took over and I had to complete the program – and you can never have too many certificates!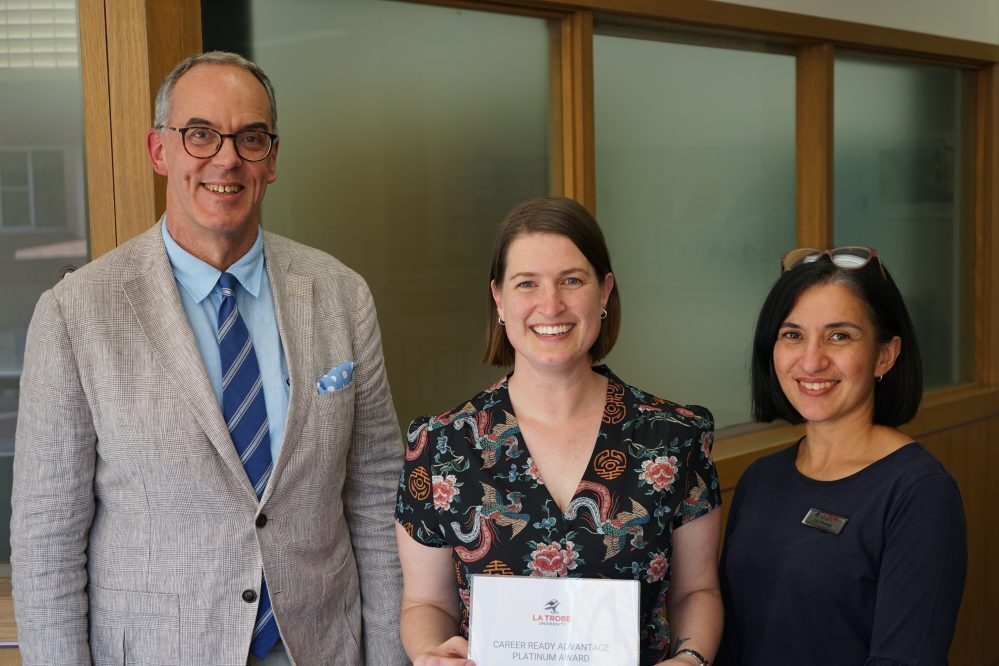 MyLaTrobe: Did you have to do a lot of additional work to achieve the award, or were you already doing the bulk of the required tasks?
​Mel: I took initiative when I started uni to make the most of my experience, like joining the mentoring program to gain an insight into an industry I was interested in, joining the committee of a student club and seeking study abroad opportunities.
These activities counted towards my levels so the only additional work I really had to do was LinkedIn Learning modules. For that, I chose topics that were of interest to my future career such as Cross-cultural Communication and Conflict Resolution.
When it came to the Career Portfolio activities, I found they were important to be competitive in the job market. I now feel prepared.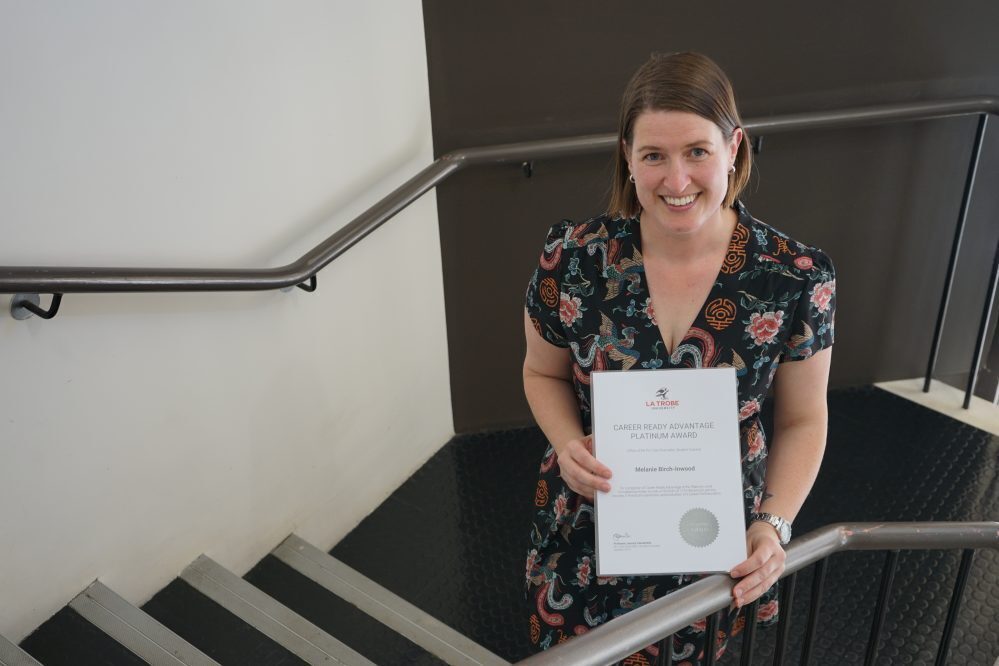 MyLaTrobe: What did you learn about your employability and your future career during the process that you didn't know beforehand?
Mel: As a mature age student, I had a career in hospitality before coming to university. This program helped me change my focus into what professional companies expect from job applicants. The industry mentoring program and the information interview were extremely important for me to suss out potential career paths, both in very different directions and now I have focus.
MyLaTrobe: What was the most useful part of the process? Have you put any of the content into practice in the outside world?
​Mel: There were many valuable aspects of the program, a few I found that stood out were: the LinkedIn Learning course on how to set out my resume, as it needed updating; the industry mentoring program as it allowed me to explore the FMCG industry and see if it was a potential career option; and the Big Interview prepped me for job hunting as many jobs I have applied for so far require an online interview as the first step in the process.
MyLaTrobe: Has the CRA program put you in contact with any workplaces/employers?
​Mel: Yes, through the industry mentoring program, the informational interview and the face-to-face interview. Both the industry mentoring program and the informational interview allowed me to explore potential career options, then I chose my preferred path for my face-to-face interview. I now have a better understanding of how to enter my preferred industry and what to expect once I'm in.